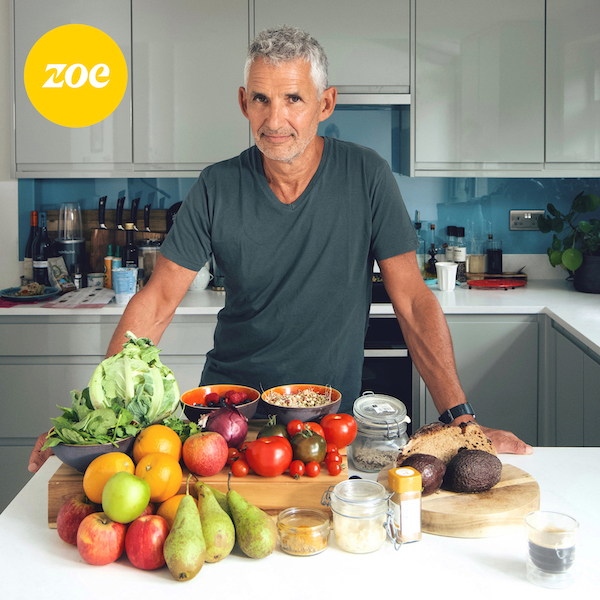 Tim Spector is one of the world's top 100 most cited scientists and the author of The Sunday Times bestselling book Spoon-Fed and Food for Life.
Less MORE is more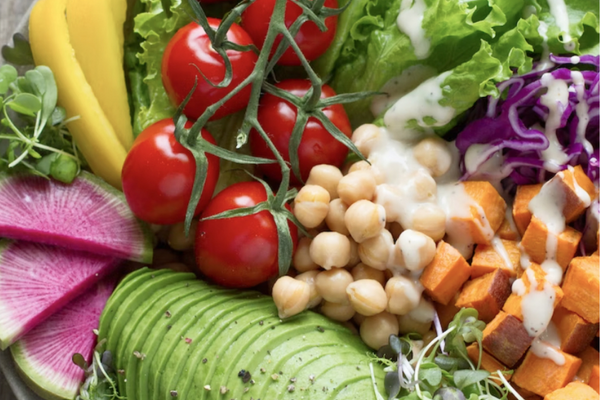 Research shows that individuals who eat at least 30 different plants a week have more varied gut bacteria and better overall health. Though eating 30 different plants a week may sound like a lot, this includes whole grains, nuts, seeds, herbs and spices, as well as fruit and veggies. 
At ZOE, we encourage members to eat the rainbow because colourful plants are rich in fibre and contain polyphenols – which are like rocket fuel for our gut microbes. 
Nuts, berries, extra virgin olive oil and even dark chocolate are packed with this gut-friendly antioxidant. 
Try choosing Mindful Chef recipes packed with high-fibre, colourful plants like this Red Lentil Dal with Turmeric Tenderstem Broccoli.
For more ideas on how to make smart swaps to reach your 30 plants a week, read our tips from ZOE for how to get started.
Give your gut bugs a rest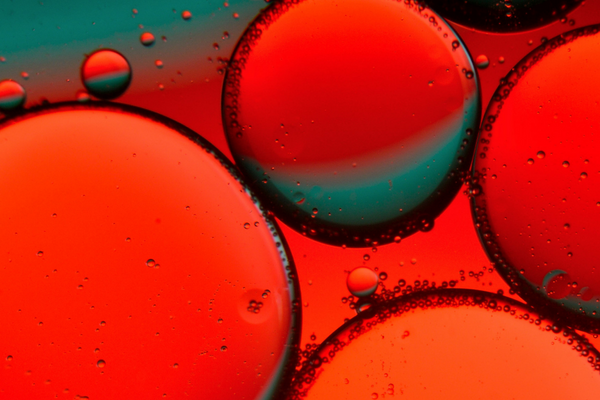 Just like you, your gut bugs have a circadian rhythm. They need a break from their day job of digesting your food. At night, a separate team of different gut microbes clean your gut lining and keep it healthy. And research demonstrates this: Reducing your eating window to 10 hours a day can improve your gut health. 
Research has also indicated several long-term health benefits associated with extending your fasting period. These include improved blood sugar control, heart health and weight loss. 
At ZOE, we're running the world's largest study on intermittent fasting to help us better understand the impact of reducing our eating window on our overall health.
Read here to find out what we've learned so far.
Eat more fermented foods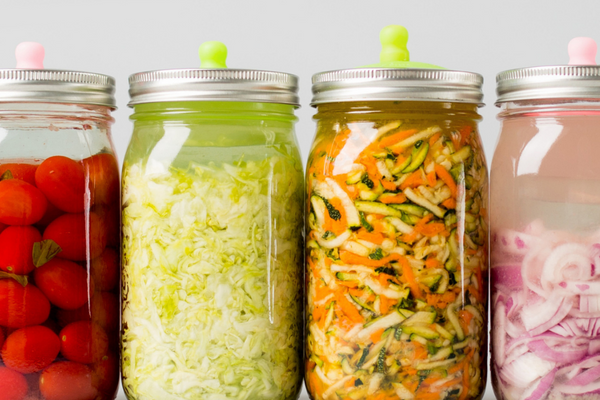 Aim to eat some fermented foods every day, like kimchi, kefir, kombucha and sauerkraut. They not only contain live bacteria (probiotics), but they also have fibre to feed your existing gut bugs. Search for fermented ingredients on Mindful Chef and discover recipes like the Kimchi, Mushroom & Smoked Tofu Noodle Soup.
Avoid eating your carbs "naked"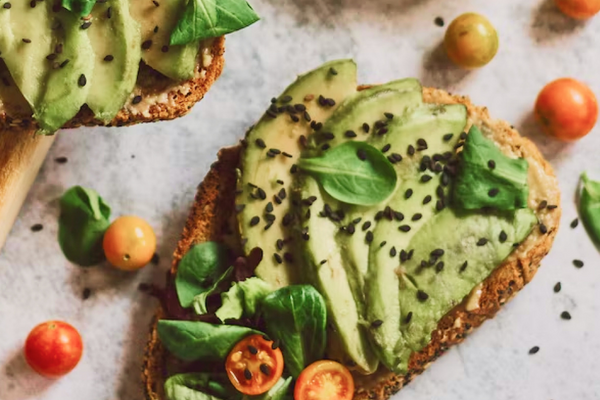 Craving a carb-loaded snack? Try having some hummus, avocado or nuts alongside it. Combining carbohydrates with healthy fats and protein can help you to stabilise your blood sugar levels and avoid energy slumps.
Our research at ZOE shows that blood sugar crashes can lead to increased hunger and energy intake at the next meal and over the 24 hours that follow. This means that combining foods in a way that works for your body can have positive effects on how you eat the rest of the day. 
For some people, eating a banana on its own can trigger a large blood sugar spike. But combining it with something like unsweetened peanut butter, which contains protein and healthy fats, can help stabilise blood sugar levels.
That's why at ZOE, we look at what you can add to your plate to improve your body's response, rather than focus on restriction. I find that tahini is a great addition to many meals. 
Eat for your body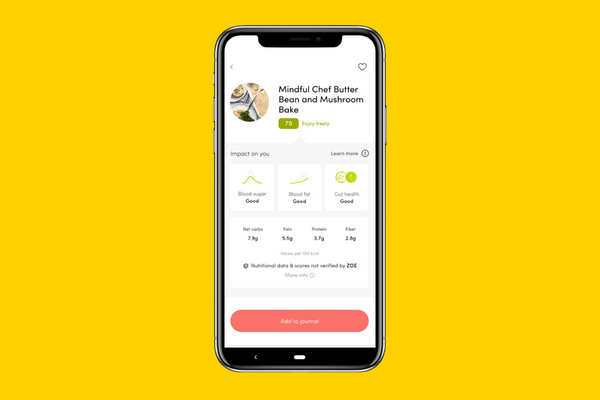 Have you ever wondered why certain foods make your friends feel full of energy but leave you feeling lethargic?
At ZOE, we run the world's largest in-depth study of nutrition, and we've learned that we all respond to food differently – even identical twins. 
We've turned our research into a personalised nutrition programme that gives you insights into how your body responds to food so you can eat for your best health. 
ZOE analyses your gut health, blood sugar and blood fat, and creates a personalised programme just for you. You can access your app at any time with your ZOE Scores for thousands of foods and recipes, so you can make the best choices for your body. Change how you eat by building daily habits with ZOE tools, lessons and expert nutrition support. 
With ZOE, no foods are off limits, and there's no calorie counting. Your programme teaches you how to add foods to your meals to improve your body's response. You'll be able to enjoy the foods that work best for you and your tastes, giving you more energy, better gut health and a healthy weight. 
According to ZOE members who followed their personalised programme:
85% say they improved their gut health
70% have more energy
74% say ZOE is a more sustainable way of eating
"I'm losing weight but eating more…. I'm just concentrating on eating the right foods." 
Kerry D, ZOE Member
Take the next step to a healthier you
We're giving Mindful Chef members 10% off their ZOE programme.
Order your ZOE programme and apply the discount code MINDFULCHEF10 for 10% off.
T&C's: 10% discount. New customers only. Valid until 13/06/2023.
---
Yet to try healthy eating made easy? Get 25% off your first four recipe boxes by entering code BLOG25X4 at checkout. Mindful Chef healthy recipe boxes help you to cook delicious nutritious meals, in as little as 15 minutes. Each box contains recipe instructions, pre-portioned ingredients and responsibly sourced, seasonal British produce.