An evening of conversation with David Nott: Join us and Action for Humanity for a special evening of conversation with our Co-Founder, David Nott, at the University of Central Lancashire, Preston, from 6pm-9pm on Friday 21st October.
Interviewed by Dr Ayman Jundi, David will be sharing his personal experience of training doctors and saving lives in conflicted countries like Syria, Yemen and Ukraine. Another special guest will also be joining – our one-of-a-kind war wound model, Heston.
The conversation will be followed by a reception, giving you an opportunity to meet our team, take a look at Heston and purchase a signed copy of War Doctor. The event will be recorded for those who can't attend in person.
For the last 30 years, David has provided surgical treatment to patients in conflict and catastrophe zones across the globe. As well as raising hundreds of thousands of pounds for charitable causes, David teaches advanced surgical skills to local medics and surgeons when he is abroad. In Britain, he set up and led the teaching of the Surgical Training for the Austere Environment (STAE) course at the Royal College of Surgeons.
In 2015 David established the David Nott Foundation with his wife Elly. The Foundation supports surgeons in developing their operating skills in conflict zones and austere environments and a dedicated teaching faculty have now trained over 1,000 doctors through the Foundation's bespoke 5-day Hostile Environment Surgical Training (HEST) course.
This evening is hosted in collaboration with Action For Humanity, founded in 2011 in the UK by group of doctors whose sole focus was to provide assistance and aid to those devastated by conflict.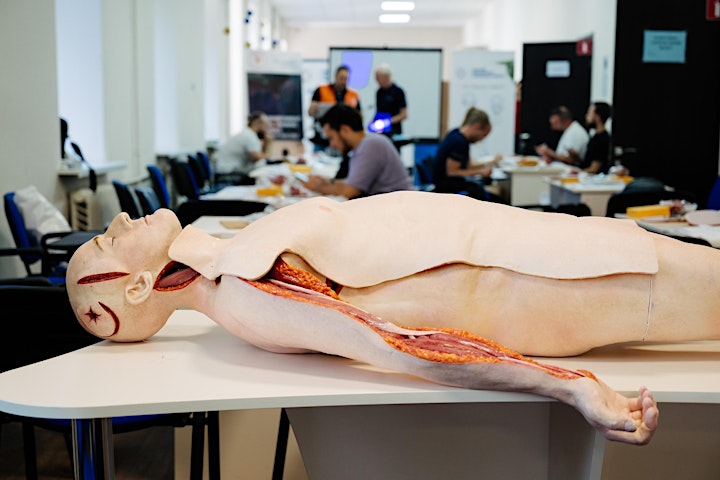 There will be an opportunity for questions to David throughout the night.
A limited number of copies of David's book 'War Doctor: Surgery on the Front Line' will be available for purchase. David will also be signing a select number of books on the night.
No ticket fee. Refreshments will be provided.