Flexitarian is the food trend on everyone's lips this autumn. With good reason: it's good for us, and good for the planet. Yes, it might sound like a mouthful, but it means you follow a diet of more plant-based foods and occasionally have meat. (It's also known as being 'casually veggie'.)
If you didn't already know, our amazing Mindful Chef ambassador, Fearne Cotton, has followed a plant-based diet for years. But when it comes to this style of eating, we know it can be hard to take that leap of faith and put more veggies centre stage.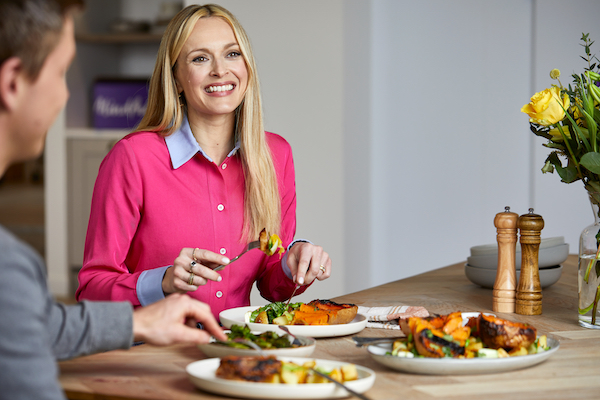 So we caught up with Fearne to talk about how she made the switch to a vegan diet, how she avoids food boredom and her tips and tricks on keeping plant-based meals interesting – and fun!
What helped you make the switch to a vegan diet?
Doing it very gradually. I had been vegetarian for years, so it took me a while to get out of eating eggs. I think putting pressure on yourself, or going cold turkey (not sure what the vegan friendly term for this is, ha) will make you quit before you've started. I also bought loads of cookbooks like The Happy Pear and had fun trying new dishes. 
How do you make sure you're getting everything you need from your food to fuel you, even on your busiest days? 
Mindful Chef has helped with this a lot. Knowing that they've given this a lot of thought means that I know I'm getting enough protein and fibre in my diet. I also have a smoothie with two frozen blocks of spinach every morning to ensure I'm getting a good iron intake.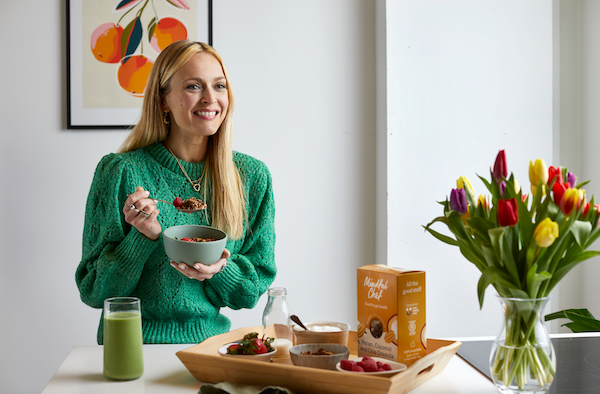 How do you keep things interesting as a vegan and avoid food boredom?
Mindful Chef has given me so many ideas when it comes to vegan recipes. I love to learn about vegan cooking so experimenting is key. I had never tried jackfruit before I had it in an MC box. It always keeps things new and interesting. 
People think it can be difficult and time-consuming to follow a vegan diet vs. a non-vegan diet. Do you agree?
I think it just takes time to get into new habits. I don't think about it much now. I have always taken my own food to work as it's cheaper and means I'm more in control of what I'm eating, even if I'm on the run. It is only slightly challenging when I go out to eat. Most places now have vegan options but if not I will choose side dishes or ask if they can make an option vegan.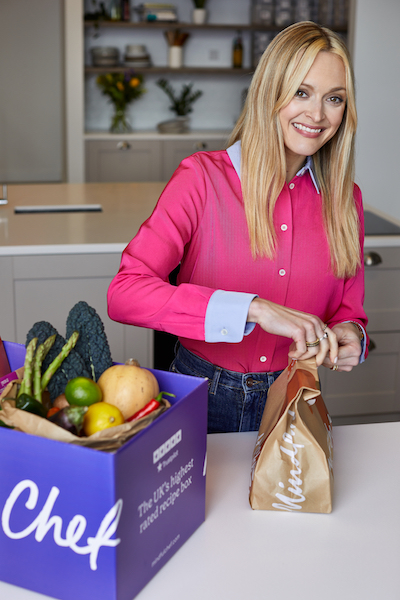 What are some of your favourite plant-based foods?
I love lentils as they're so versatile. I love cooking dahls and stews with them. I also put garlic in everything. 
Do you have any favourite vegan Mindful Chef recipes?
The Mushroom, Lentil and Walnut Bolognese is always a firm favourite in our household.
What advice would you give to someone who is considering going vegan, or eating more plant-based meals? 
Give it a try for two days a week and see how you get on. Don't put pressure on yourself. It's a very personal decision and not one you should feel judged by. Even being vegan once a week will benefit you and the planet.
---
Yet to try healthy eating made easy? Get £10 off your first two healthy recipe boxes by entering code BLOG20 at checkout. Mindful Chef healthy recipe boxes provide you with the tools to cook delicious nutritious meals, in under 30 minutes. Each box contains recipe instructions, pre-portioned ingredients and fresh produce sourced from award-winning British farms.