* This post is sponsored by East End Foods*
A creamy dairy-free ice cream that's no-churn and doesn't require an ice cream machine! This vegan pistachio cardamom ice cream is a dream in hot weather.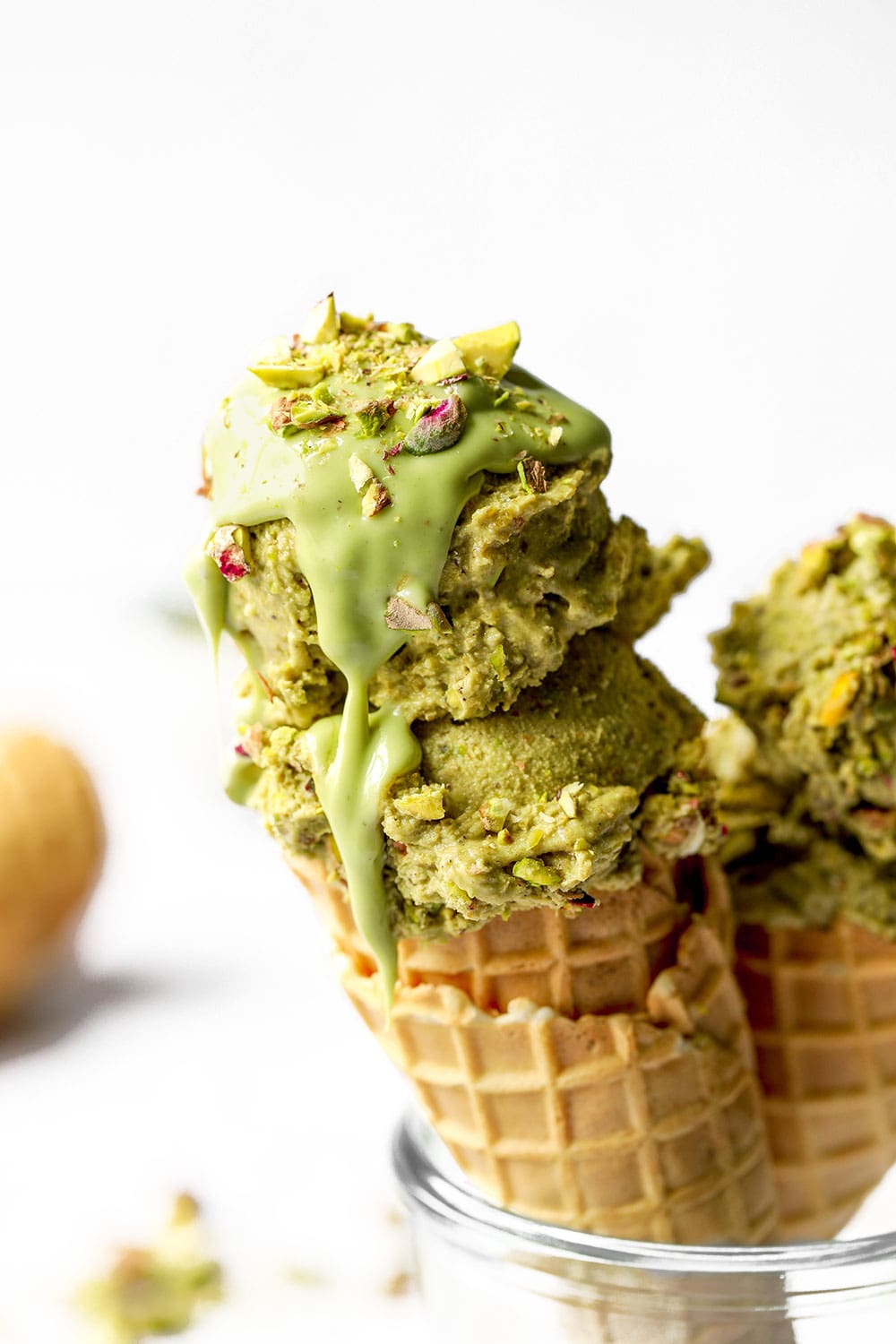 For me, the two ice cream flavours that I always ALWAYS go for whenever I see them in an ice cream parlour are coffee (which is why I had to make this vegan coffee chocolate magnum a few weeks ago), and pistachio. Pistachio in general is a flavour that grabs my attention and one I find difficult to ignore.
My obsession with pistachios started in my childhood thanks to my Middle Eastern upbringing. They're one of the most poplar snacks there, but they're also used very heavily in desserts, puddings and cookies. They're even added to some savoury dishes as garnish.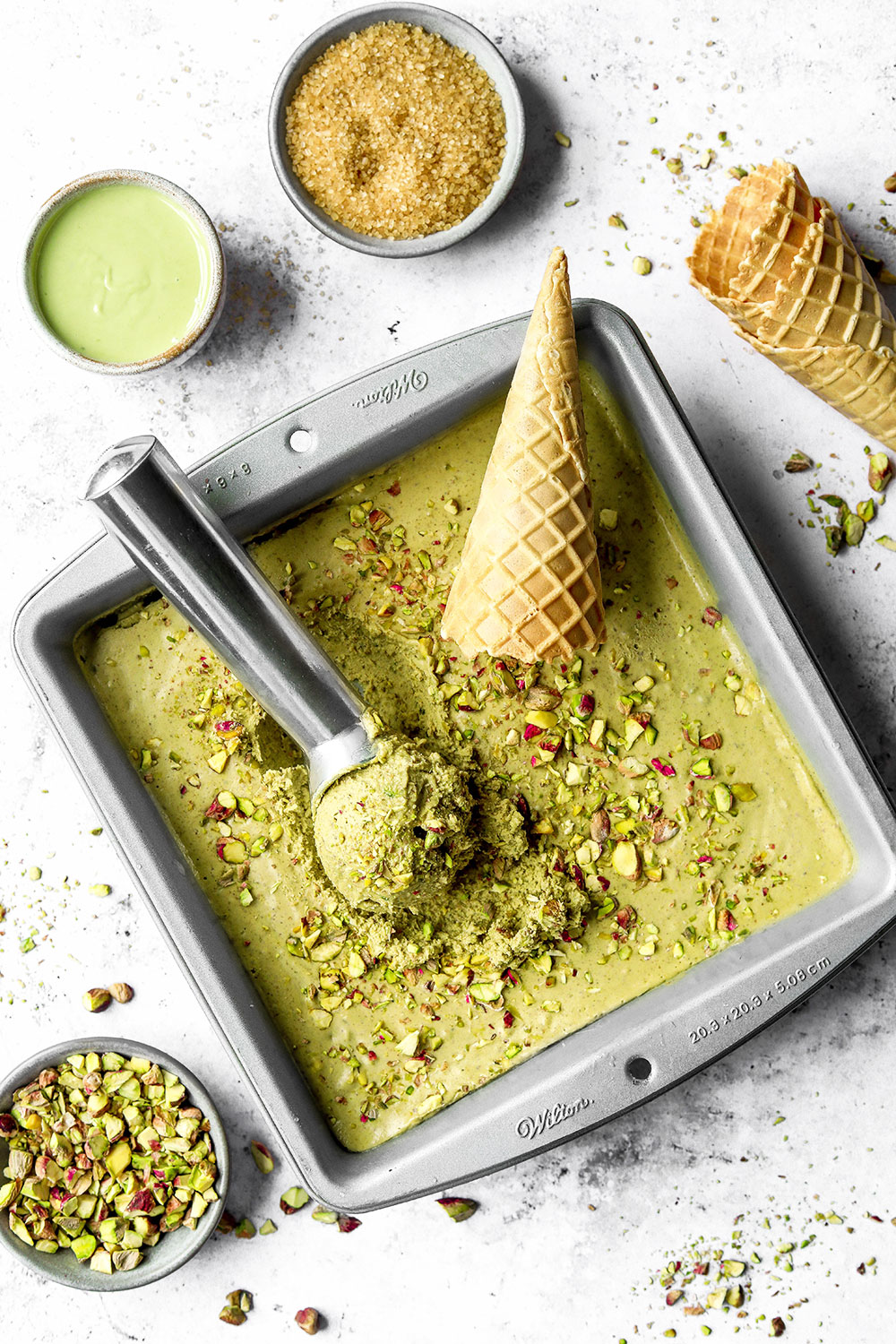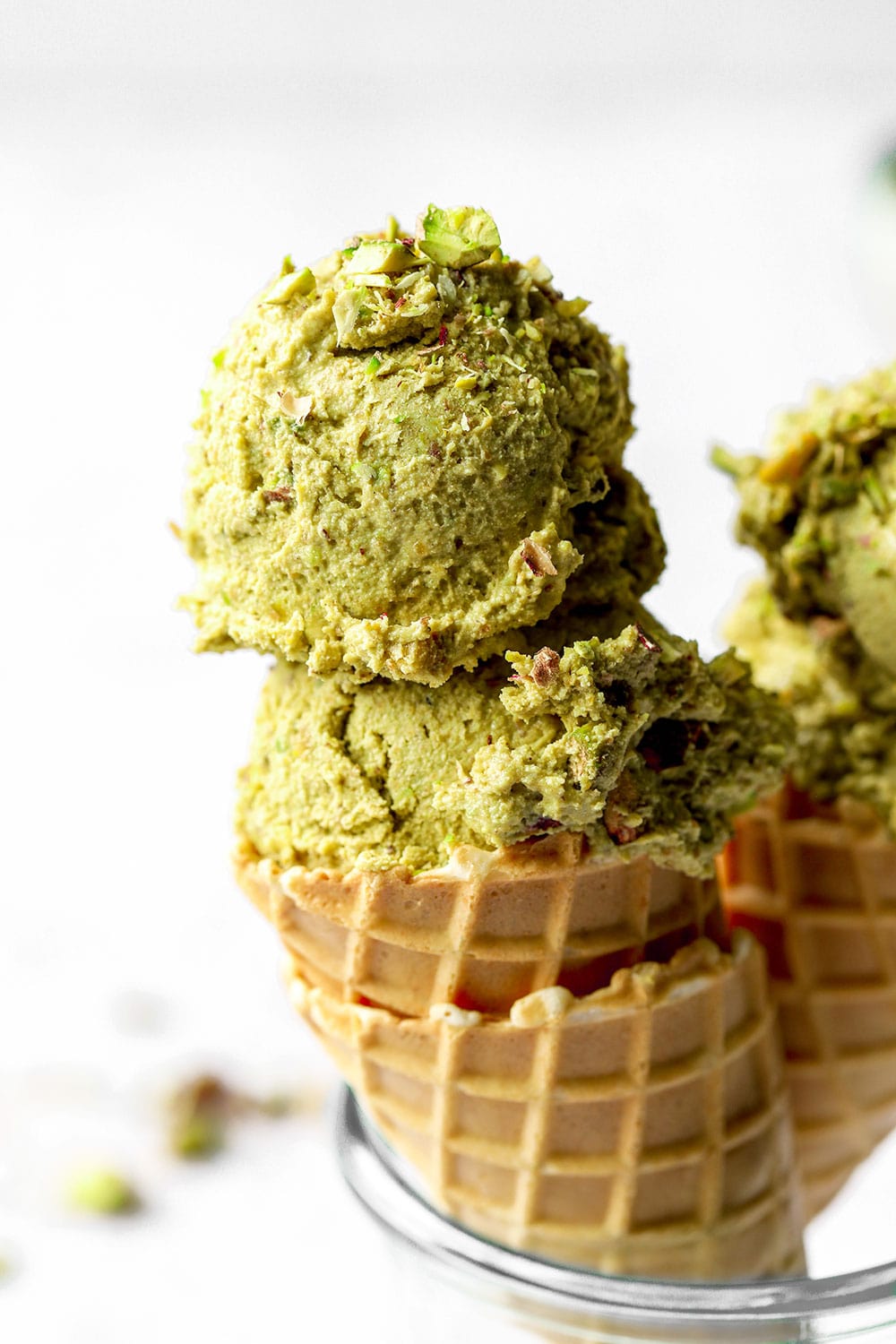 I'm using East End Cane Demerara sugar to sweeten my ice cream, it's so versatile and can be used in sweet and savoury recipes alike. It's an unrefined sugar made from the finest ingredients and has a unique aroma and taste. Even better is that it's sourced sustainably from the sun blessed and beautiful cane terroirs of Mauritius.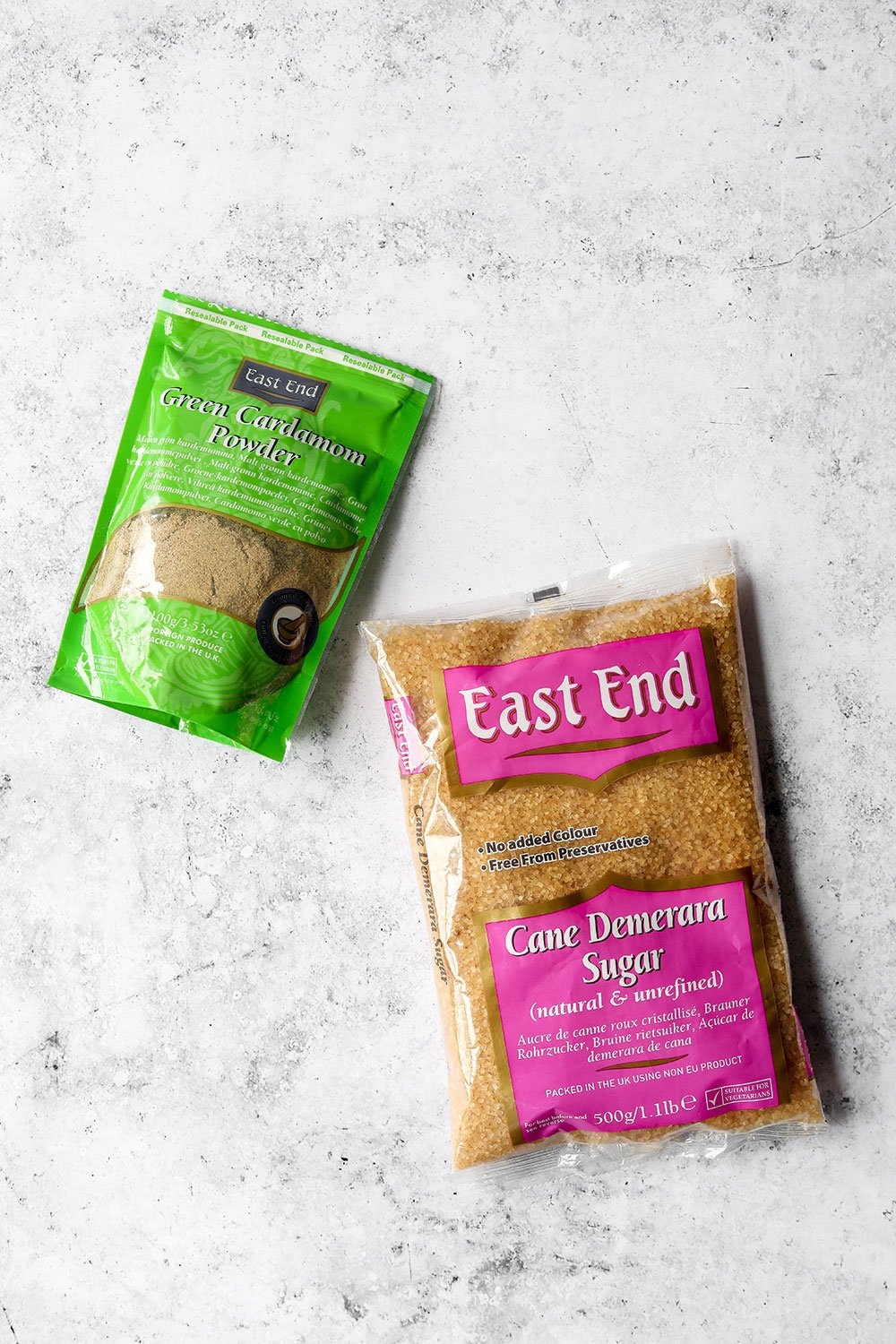 I also used their shelled pistachios, coconut milk and green cardamom powder. I've actually been using East End spices for years because I feel the quality of their products so much better compared to others I find in my local supermarkets. You can also buy big bags of their spices, which is handy and means you get more for your money – always a bonus.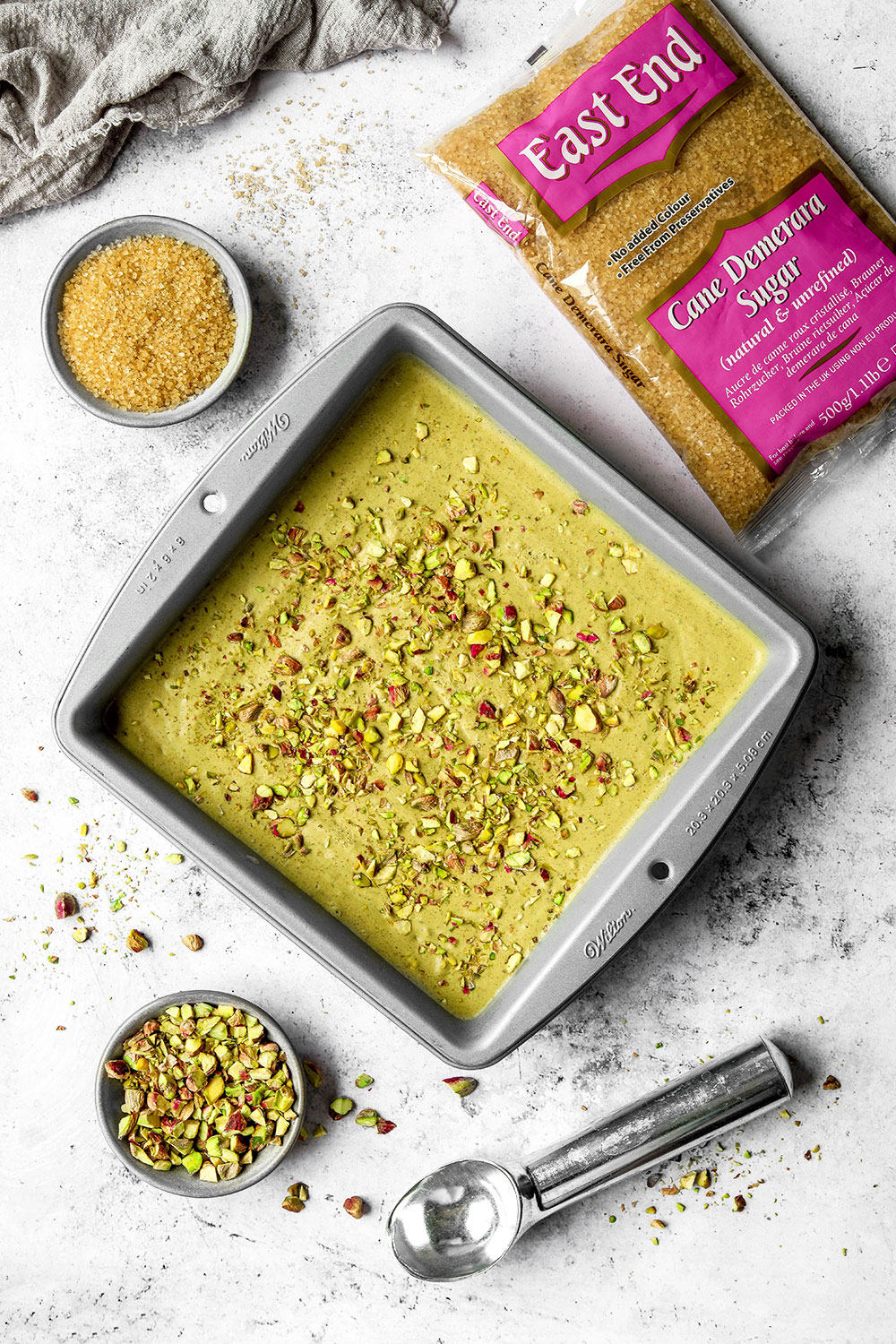 A few years ago when I started my blog, the thought of making my own ice cream never appealed to me. All the recipes I found online required me to purchase an ice cream maker. At the time I only had a small kitchen and didn't really want to buy yet another appliance that I would only use a couple of times during summer. I also had a small freezer, so I could only really use it when I had enough space to freeze the bowl. As a result I eventually gave it to a charity shop because I found myself never using it.
Now, I only make no-churn ice cream 1) because I don't want to buy another ice cream machine, and 2) I know a lot of people don't have one and don't want to buy one for the same reasons mentioned above.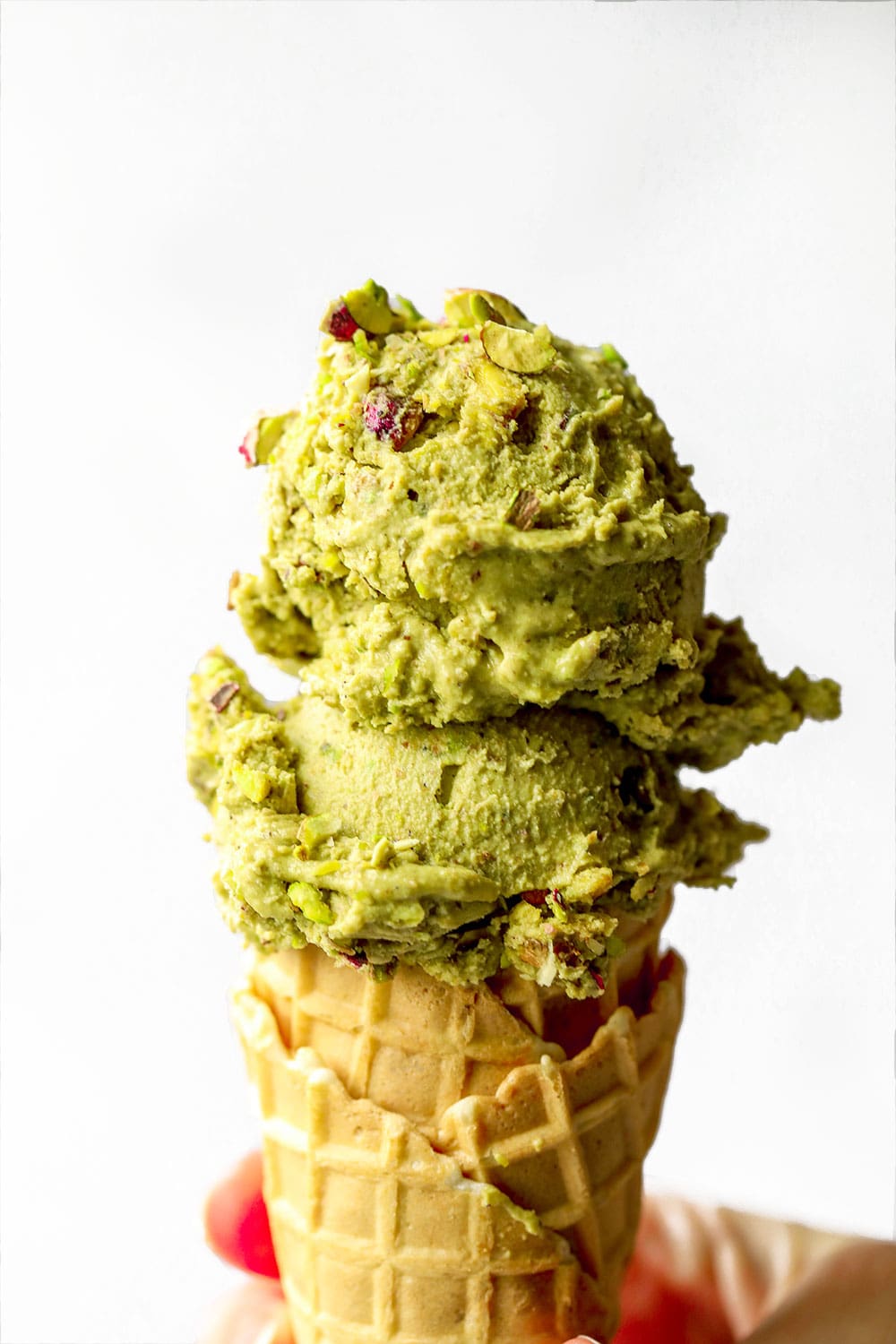 This ice cream recipe is so easy to make, you just blend everything together, spread in a tin and leave to chill in the freezer for 2-3 hours. It really doesn't get easier than this!