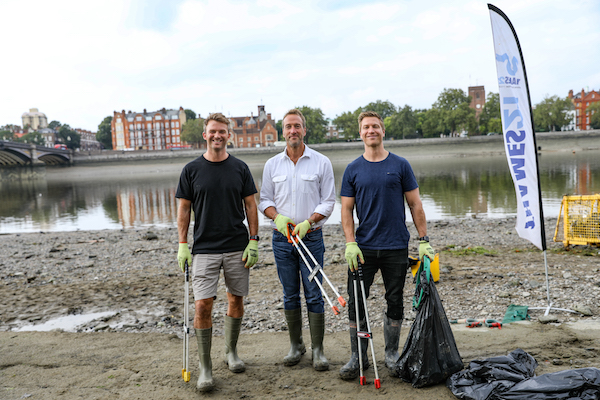 Every September we get outside for our biggest community event of the year. We used to call it our Coast Clean, but our community does so much more than that! So this year, welcome to The Big Mindful Chef Clean Up. 
From 16th-18th September, we'll be cleaning up miles of local beaches, rivers, woodlands and parks to help stop the tide of plastic reaching our oceans, and we'd love you to join us. 
We had a chat with Mindful Chef ambassador Ben Fogle on why it's so important to get out there with a bin bag and get cleaning!
What would you say to this generation about why our oceans matter?
Our oceans span over 70% of the Earth's surface and play a vital role in life on this planet. They feed billions, support livelihoods and provide 80% of our biodiversity. Yet our marine ecosystems face many threats, such as overfishing and plastic waste. Given we're all connected to the oceans in one way or another, we all need to play a part in looking after them. 
Why do you think it's important to clean up beyond the coast to help stop the tide of plastic reaching our oceans?
Having been on Coast Cleans with you guys in previous years, it makes perfect sense to clean up areas beyond our beaches. 
We know that once plastic gets in the ocean, it is difficult—if not impossible—to retrieve. But if more people can get involved, targeting more areas like forests, parks and woodland, it means we can prevent plastic waste from entering rivers and seas in the first place.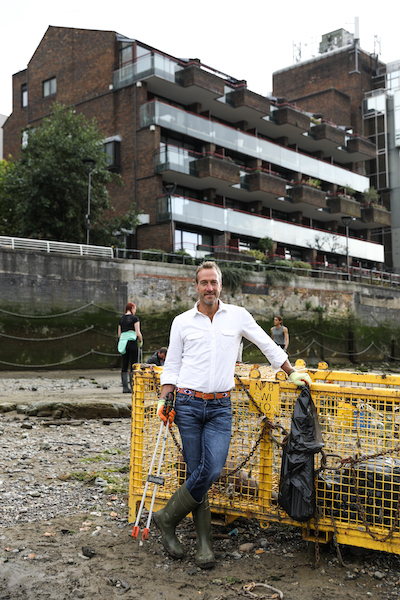 A huge 12 million tonnes of plastic makes its way into our oceans every year. And 75% of all the litter we picked up on last year's clean up was plastic. Why is so much plastic ending up in our oceans?
As a planet, we've become especially reliant on single-use plastics. But, unlike some other kinds of rubbish, plastic doesn't decompose. There's more of it than ever, and it's ending up in our oceans, mostly because it's not being disposed of properly.
Some plastics float when they reach the ocean, and others break into tiny pieces as they get tossed around – called microplastics. This type of waste is particularly hard to clean up once it gets to the water. 
Did you know that last year, our MC community bagged nearly 160,000 litres of rubbish? That's enough to climb Mount Everest and back 3 times!
Wow, that's a lot of rubbish. It makes you realise how much impact we can have, if everyone gave just a little of their time. 
It also serves as a reminder of how important community events such as The Big Mindful Chef Clean Up are, because when we all get together we can achieve great things. Every bin bag matters!
You've supported our Clean Up for years, why is it so important to you?
It's something I am really passionate about, because unfortunately, the issue isn't getting any better. So we need to do everything we can to help protect our marine life and biodiversity. It's great to see the event getting bigger every year, and hopefully I can drive more awareness to a cause that's close to my heart.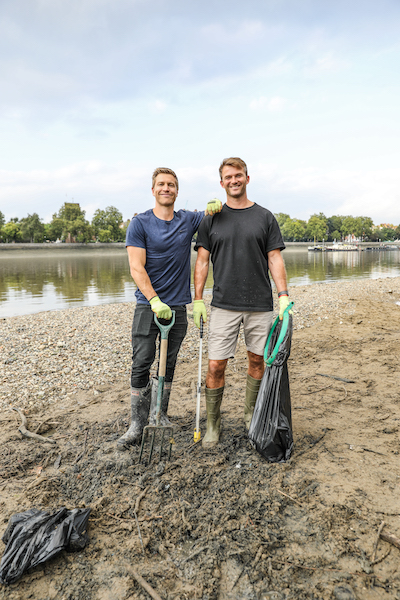 How will you be joining The Big Mindful Chef Clean Up this year?
I'll be heading to my local beach with my family. It's great to get the kids involved too, and we make it a fun family day out.
We want this year to be our best ever. What would you say to people who want to join but don't think they can make a difference? 
Every piece of litter you pick up is one less piece that ends up in the ocean. That means every person can make a difference, however small you might think it is. It feels great at the end of the day when you've filled your bin bags, and it all ladders up to the huge impact we can all make together. That's my motivation for getting involved every year!
What would be your top 3 tips to having a great day at the event?
Tell a friend, a neighbour, and get your family involved to make it a fun & sociable day out
Plan where you're going. Is there somewhere in your local area you've noticed needs some cleaning up? Or perhaps it's simply taking to the street and going for a walk
Make sure you have everything you need – plenty of bin bags, some gloves, and a litter picker if you have one
What are your three top tips that anyone can do to help our oceans?
Think about your plastic usage and your footprint on the planet – what do you eat? Do you refuse plastic straws? Do you buy into fast fashion? 
Pick up 5 pieces of litter every time you visit a beach or park. There are over 100 million beach visits in the UK each year. If we all collected five pieces of litter on our visits, we'd be stopping 500 million pieces from entering the Ocean.
Call on the government to put in more protected areas around our coastline, to introduce policies like the 5p plastic bag charge and to introduce new legislation for large businesses.
When it comes to fish, why should we pick sustainably sourced ones? 
Over 90% of the world's fish stocks are over-exploited according to the MCS. And when there's an amazing variety of seasonal, sustainable seafood out there, it's a no-brainer. It's really important we choose sustainably sourced fish to prevent overfishing (and even illegal fishing!), which threatens marine life and habitats. That's why I love Mindful Chef as you're helping consumers to make the right choice.
Join us for The Big Mindful Chef Clean-up 16-18th September! Visit mindfulchef.com/cleanup.  
---
Yet to try healthy eating made easy? Get £10 off your first two healthy recipe boxes by entering code BLOG20 at checkout. Mindful Chef healthy recipe boxes provide you with the tools to cook delicious nutritious meals, in under 30 minutes. Each box contains recipe instructions, pre-portioned ingredients and fresh produce sourced from award-winning British farms.