Hi everyone, today I'd like to chat to you about looking after your running shoes. Dirt can compromise both the appearance and functionality of your running shoes so applying just a little bit of TLC, will enable you to extend their life.
I'll never forget a run I once did a few years ago in the snow. I started the run with filthy, muddy running shoes and by the end of it, they were sparkling and looked brand new. Of course, here in the UK it only snows maybe a couple of times a year so it's going to be up to you to apply a little bit of elbow grease and look after your trainers! Here are my top tips on how to clean your running shoes.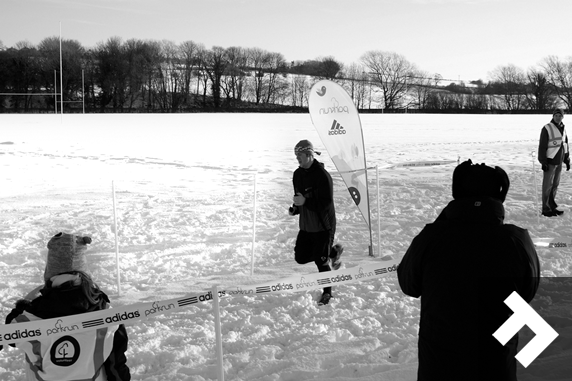 Hand Wash Only
This is hands down the best way to clean up your running shoes. Make sure you have a brush, detergent, cloth, warm water and a bucket at hand. Depending on how dirty your running shoes are, you may need to remove the laces – I personally find this a royal pain so I might only do this once a week or fortnight. This will really depend on how often you run and the type of terrain you're running on.
Always remove the inner soles and clean these separately. Brush off excess mud and dirt on the bottom of your running shoes, an old toothbrush is good for this! Treat any mesh areas carefully but usually soaking them in a basin with some mild detergent is all you need to do. If you have any stubborn dirt, wipe gently with a cloth.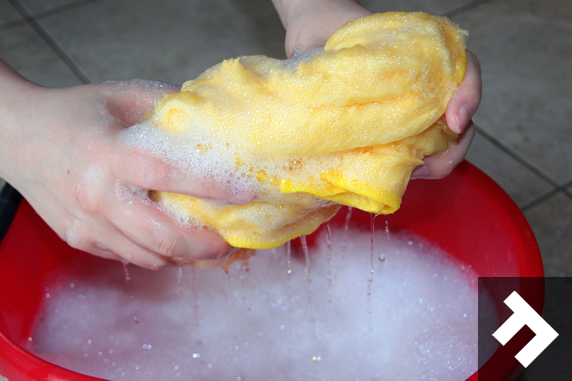 Drying your running shoes
It's important to air dry your running shoes and not use artificial options such as a radiator or tumble dryer. Their high temperatures are likely to melt any glue and compromise quality. Opt to use fresh air or the sun, I know we're limited to the sun in the UK so an airing cupboard would be a good option too. Removing laces can speed up the drying process and I'd recommend putting newspaper inside to soak up moisture and keep the shoe shape.
You May Be Tempted To Try This
Speaking from experience, I wouldn't recommend putting any type of running shoe in the washing machine. You probably think it's going to be ok and save you some time but trust me, don't do it. The spin cycle will most definitely damage your running shoes and it may even damage your washing machine. I've also heard a horror story where a machine completely destroyed a pair of trainers!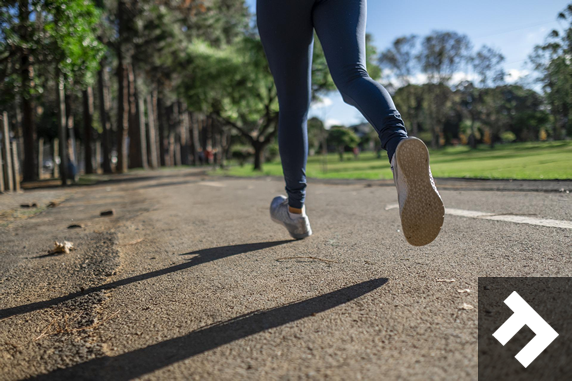 Running shoes were made to get a bit dirty so wear that dirt like a badge of honour! Just don't forget to look after them as a little bit of TLC will go a long way.
Good luck and get running!