Including at least one portion of oily fish a week is good for us. But why? We asked Dietitian Clare to give us the lowdown on why oily fish is so important for a healthy, balanced diet.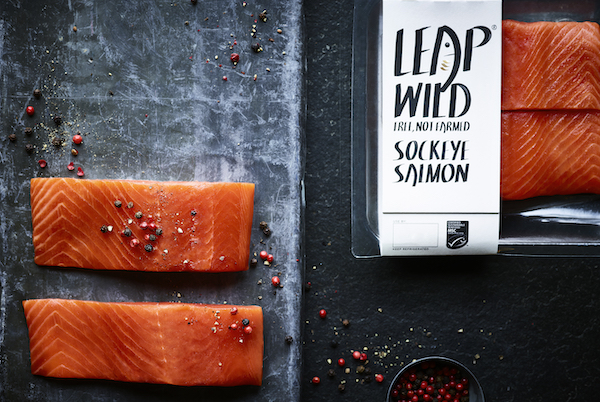 What's an oily fish?
Anchovies, carp, herring, mackerel, salmon, pilchards, sardines, and trout.
Why are they good for us?
Oily fish are high in omega-3 fatty acids and…
High in Protein (keeps you satisfied for longer)
High in Vitamin D
High in Niacin (Vitamin B3)
High in Vitamin B12 
High in Selenium
The lowdown on Omega-3
Omega-3 fatty acids are unsaturated fats, and are considered an essential fatty acid as the body is unable to make it by itself. So we need to get their goodness from our food. Did you know Omega 3 fatty acid has even been shown to have a positive impact on mental health!
Salmon is one of the optimum food sources of Omega 3 fatty acids!
Long chain Omega 3's, please
Oily fish is a rich source of eicosapentaenoic acid (EPA) and docosahexaenoic acid (DHA), forms of unsaturated fat known as long chain Omega 3 fatty acids. The majority of health benefits associated with Omega 3 fatty acids are related to EPA and DHA. 
Benefits of long chain Omega 3 fatty acids include:
Reducing triglyceride levels in the bloodstream (a form of blood fat, associated with a number of diseases including CVD, liver disease and diabetes)
Being anti inflammatory and anti thrombotic which reduces risk of fatty plaques developing in the blood vessels (atherosclerosis)
Reducing blood pressure
Decreasing risk of mortality related to cardiovascular disease.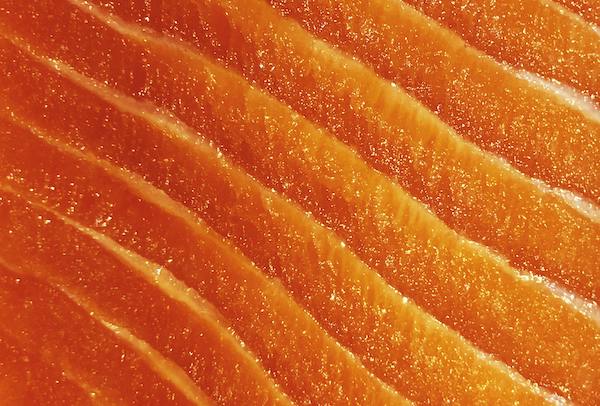 Quality Matters
The nutritional profile between farmed salmon and wild salmon can differ- which is why only wild caught salmon goes in your Mindful Chef box.
Generally speaking, wild salmon contains less environmental contaminants than many farmed salmon. And according to Clare, the Omega 3 content of farmed salmon is very variable and generally lower than wild varieties. Although the Omega 3 content of farmed varieties massively varies depending on what the salmon are fed!
Vegan or Vegetarian?
Long chain omega 3's are found in sea vegetables including nori, spirulina and chlorella, which all contain long chain omega 3 fatty acids. Also make sure you are including sources of ALA in your diet such as nuts and seeds, soybeans and hemp.
Short Chain Omega 3
Alpha linolenic acid (ALA) is a shorter chain omega 3 fatty acid. The majority of health benefits associated with Omega 3 fatty acids are related to EPA and DHA. Shorter chain ALA can be converted in the body to EPA and DHA, but only in small quantities, and this process is very inefficient.
Free, not farmed
Your sustainably-sourced wild sockeye salmon comes from the good people at LEAP. They're experts in wild salmon, and are on a mission to get more people to take the leap into eating wild.
Not only does wild sockeye salmon look amazing with its deep rosy colour, it tastes fantastic too.
It's sustainably sourced, because responsible fishing is at the heart of everything LEAP does. They believe it's their duty to protect fish stocks and drive change in the industry, so that future generations can enjoy wild fish as much as we do. We're totally on board with that.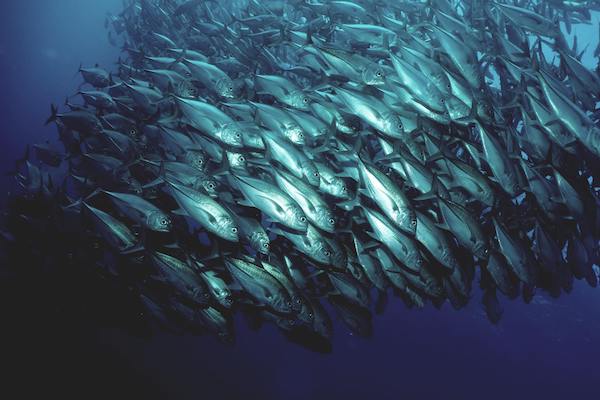 ---
Yet to try healthy eating made easy? Get £10 off your first two healthy recipe boxes by entering code BLOG20 at checkout. Mindful Chef healthy recipe boxes provide you with the tools to cook delicious nutritious meals, in under 30 minutes. Each box contains recipe instructions, pre-portioned ingredients and fresh produce sourced from award-winning British farms.