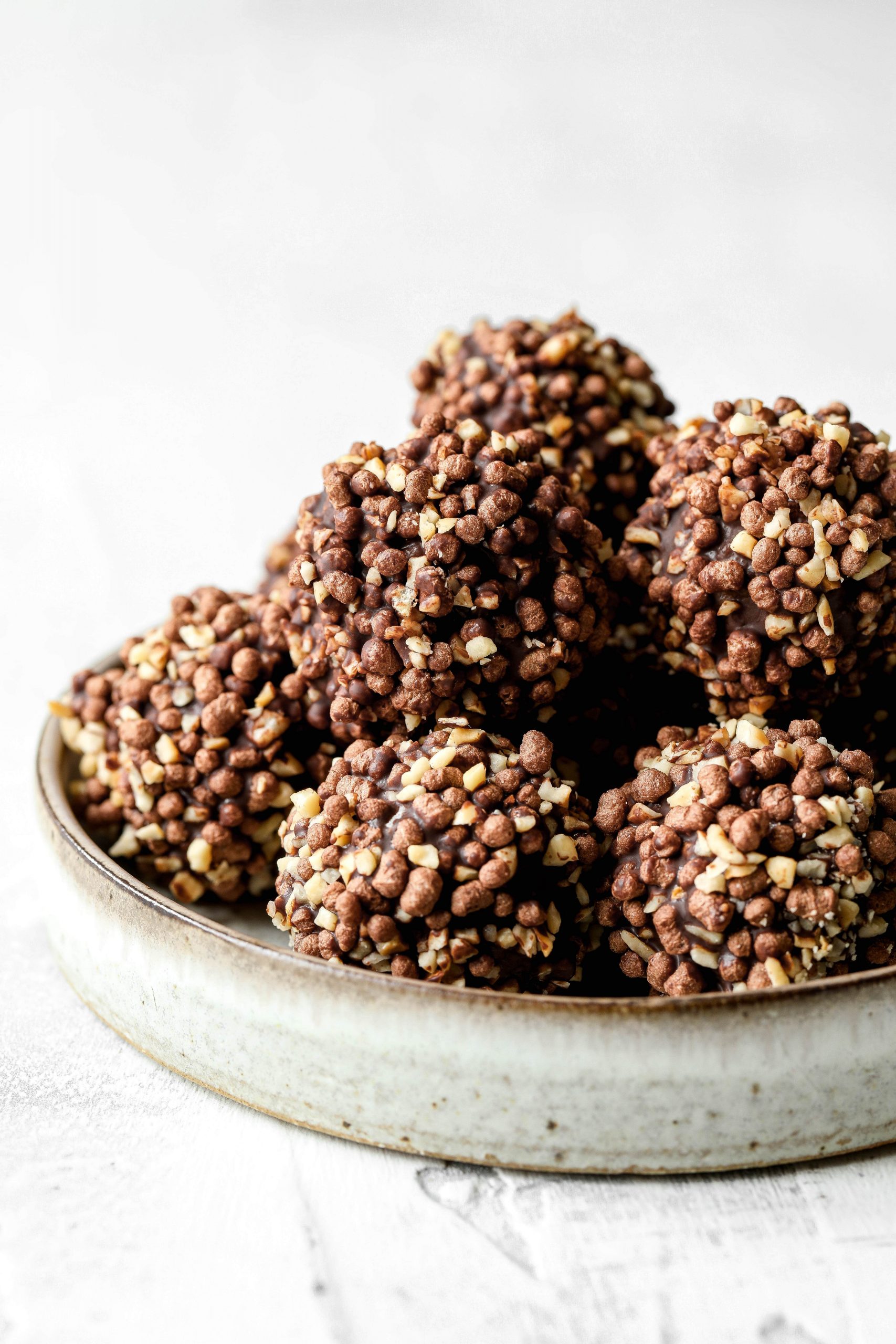 Who can say no to a Ferrero Rocher? What if I told you you can make them at home with healthier ingredients? These vegan protein Ferrero Rocher are a must try!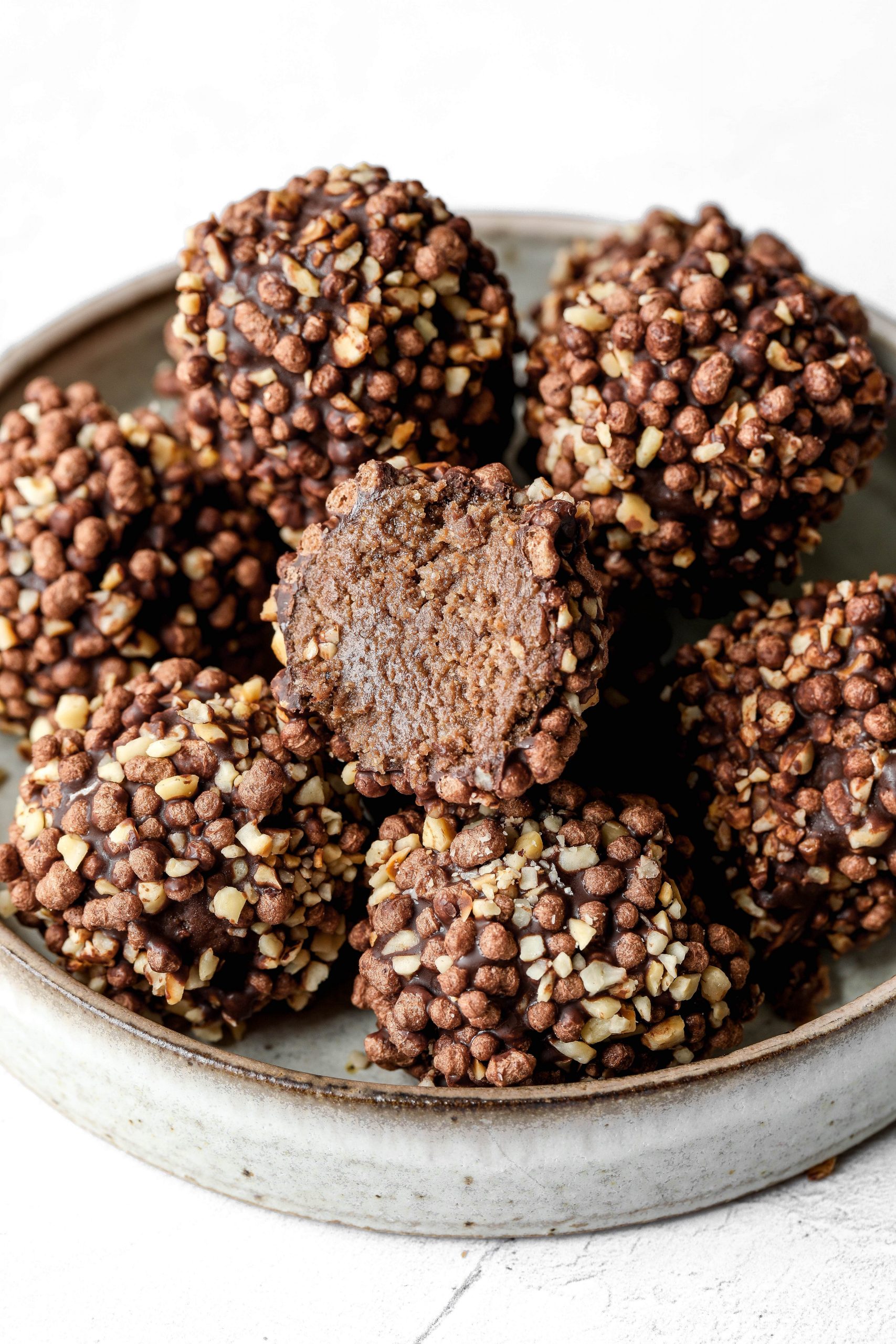 I had just ordered a new tub of hazelnut butter and was brainstorming fun ways to use it in a recipe. I'm a massive fan of using protein powder in treats and it occurred to me that I hadn't made a protein recipe in a while. That's when the idea of making a protein version of the well-loved classic treat came to me.
I already have a healthier Ferrero Rocher recipe on my blog (find the recipe here), but I wanted to make another version that had added protein. This is what I came up with – a simple 6 ingredient dessert that tastes amazing, but is also good for you!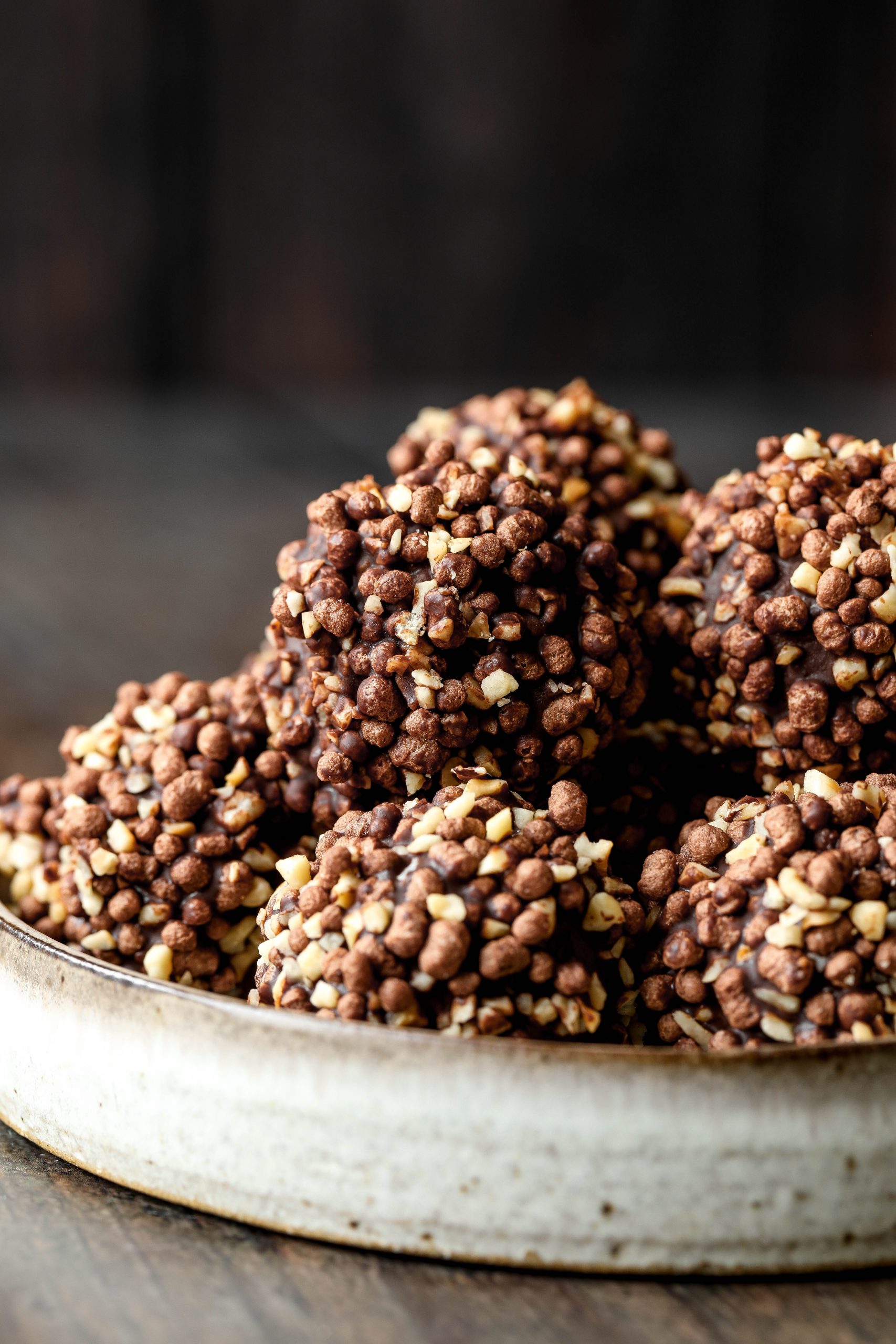 All you need to make these healthier vegan delights is:
Hazelnut butter
Protein powder (vanilla or chocolate, vegan or whey)
Maple syrup (for a little added sweetness, other liquid sweaters will also work)
Milk of choice (dairy or vegan) to help bind everything together
Dark chocolate (for the coating)
Chopped hazelnuts and/or something crunchy like puffed rice or rice krispies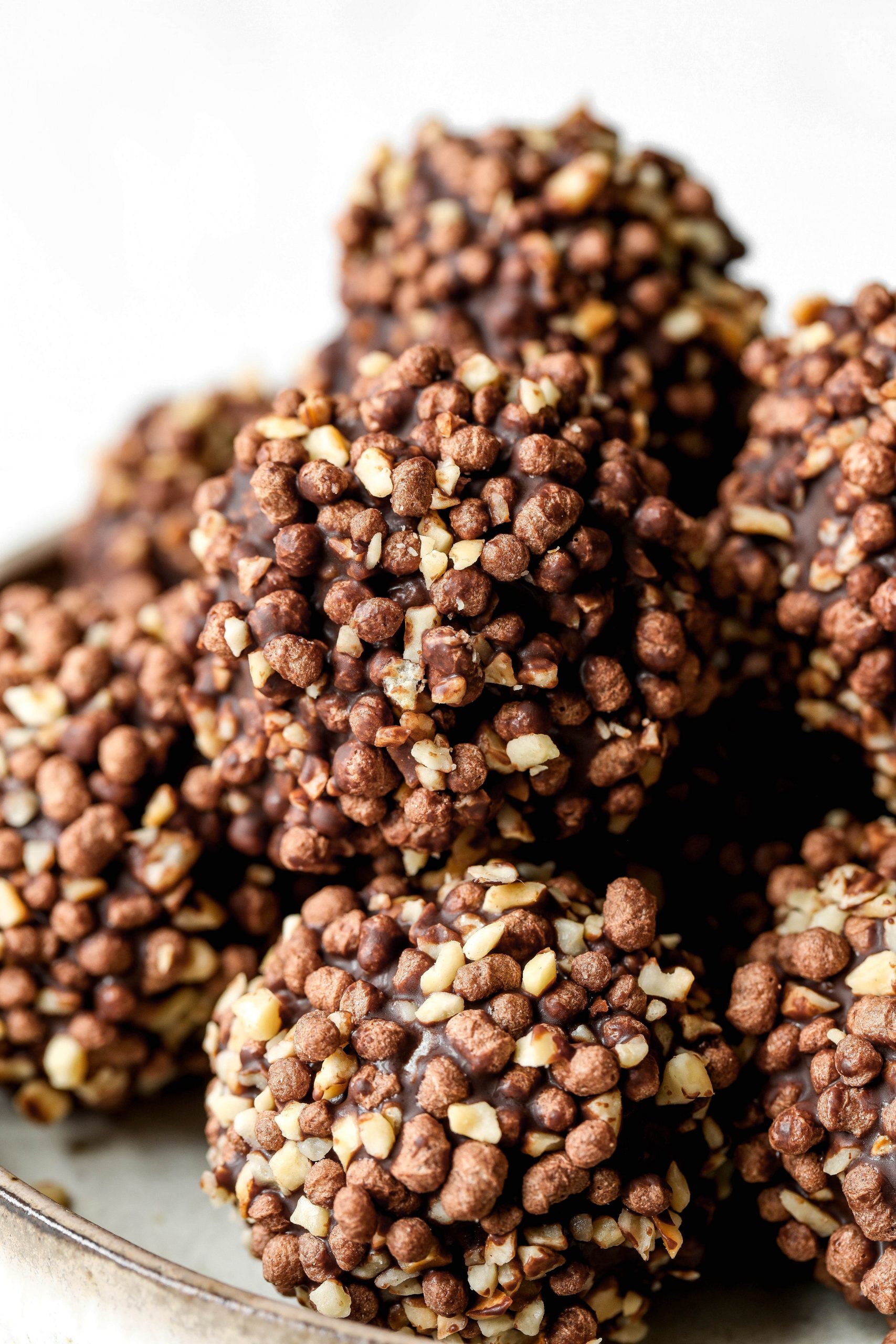 I used dark chocolate and hazelnuts for the coating to make them more like the 'real thing', but if you want to make them even healthier, you can skip the coating part and just enjoy them as protein balls. I would highly recommend dipping them in chocolate though. Also the chopped hazelnuts add the most beautiful crunch.
You can make a big batch of these vegan protein Ferrero Rochers and store them in the fridge for when you're feeling snacky. They also make a really nice lighter dessert for after dinner.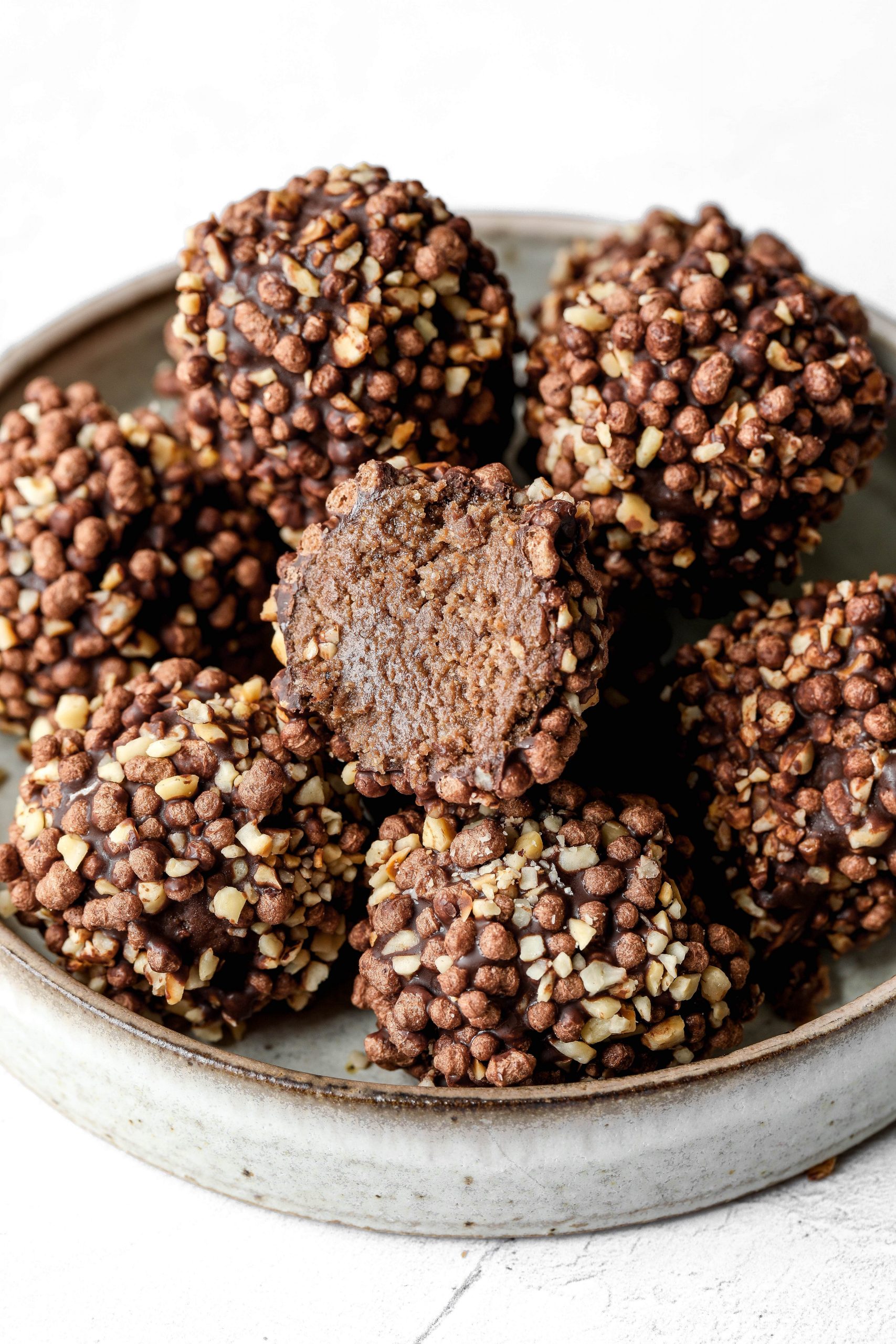 Vegan Protein Ferrero Rocher
Makes: 10-12
Ingredients
130g (1/2 cup) hazelnut butter (I used Bulk hazelnut butter)
70g (1/2 cup) chocolate protein powder (I used Bulk chocolate gourmet vegan protein)
1 tbsp maple syrup (or liquid sweetener of choice)
60ml (1/4 cup) milk of choice (I used Bulk oat drink)
For the coating
100g dark chocolate, melted
Chopped hazelnuts*
Method
In a bowl, mix together the hazelnut butter, maple syrup and milk. Fold in the protein powder and mix until you have a smooth dough consistency.
Shape into 10-12 balls, then refrigerate for 30 minutes.
Dip each ball in melted chocolate, then roll them in the chopped hazelnuts until fully coated.
Place on a chopping board lined with baking paper and refrigerate again until the chocolate has set.
Enjoy!
Notes
* I also used chocolate protein crispies, but chopped hazelnuts on their own will work just as well. You can also use lightly crushed puffed rice or rice krispies.
** These protein balls are best stored in an air-tight container in the fridge and will last for up to a week.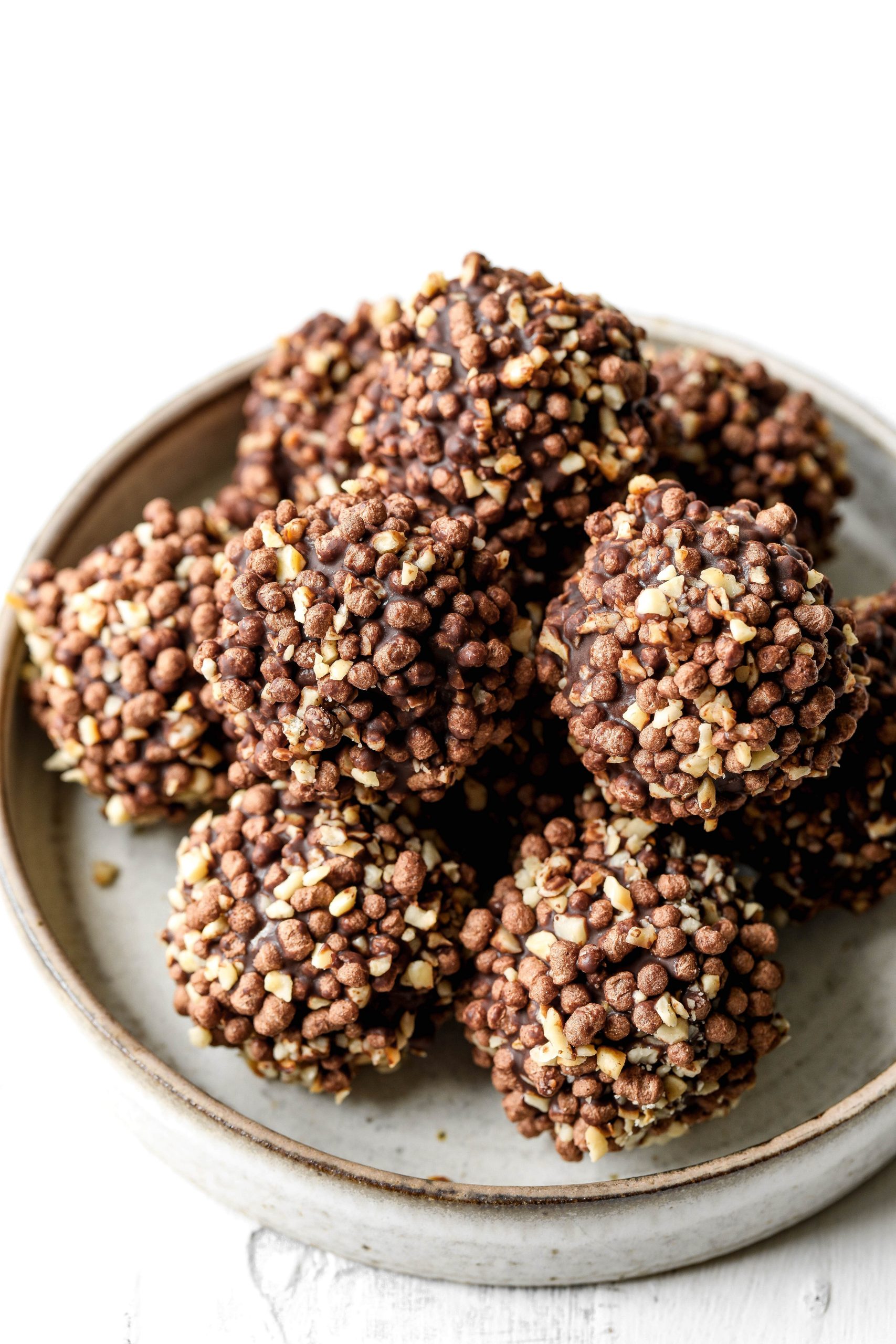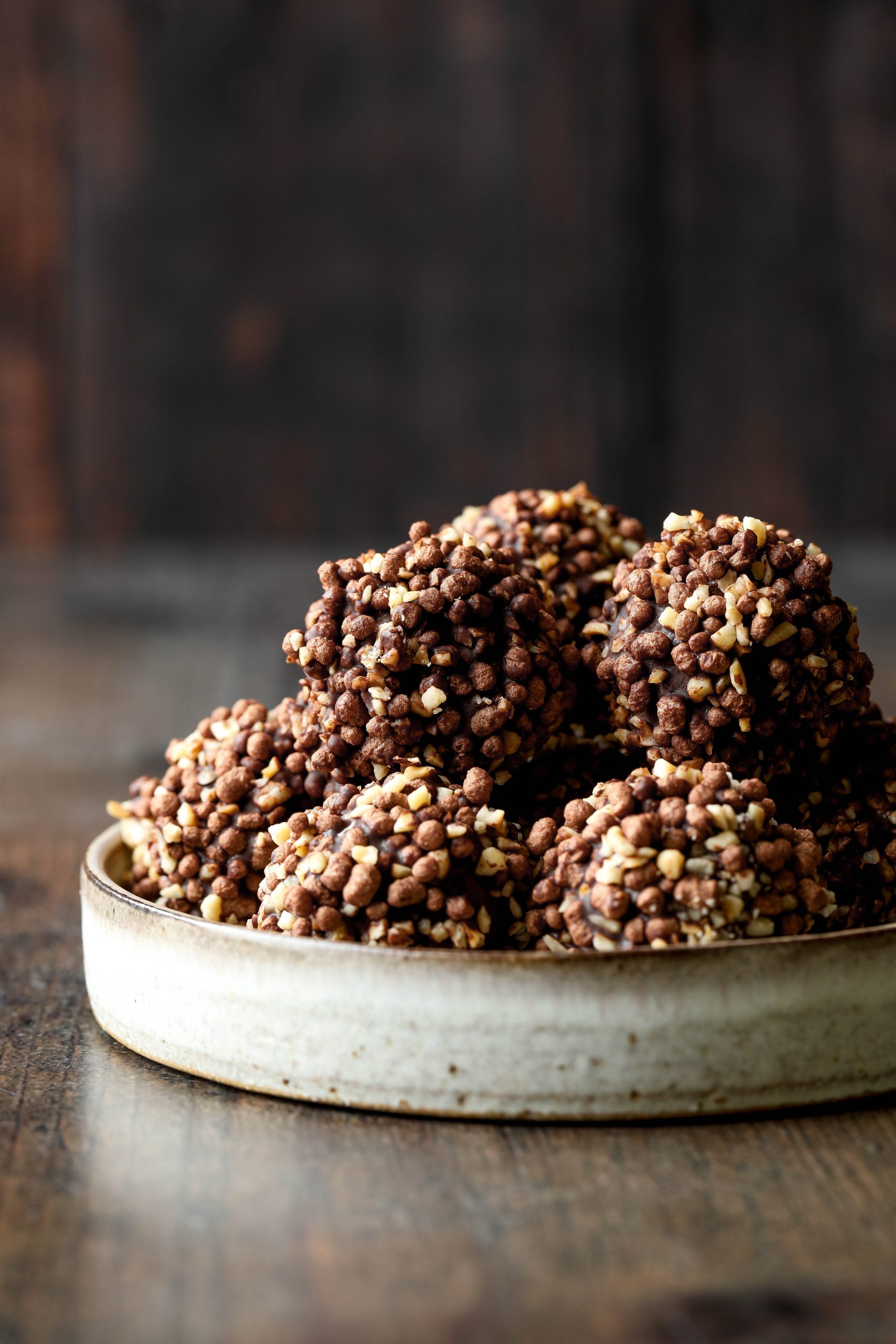 Share This Post