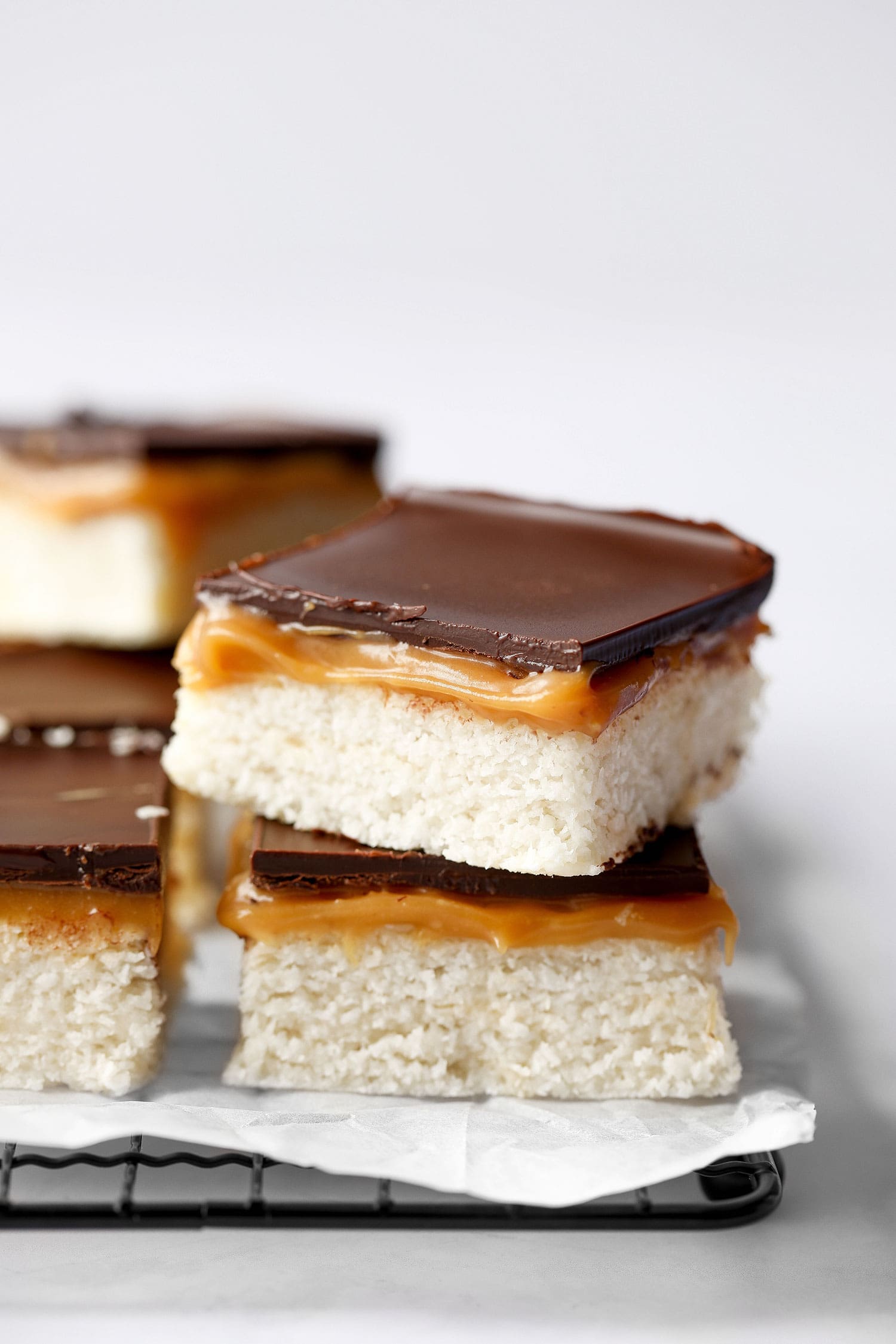 If you love bounty bars you'll LOVE these pimped up caramel bounty bars made using only 6 INGREDIENTS!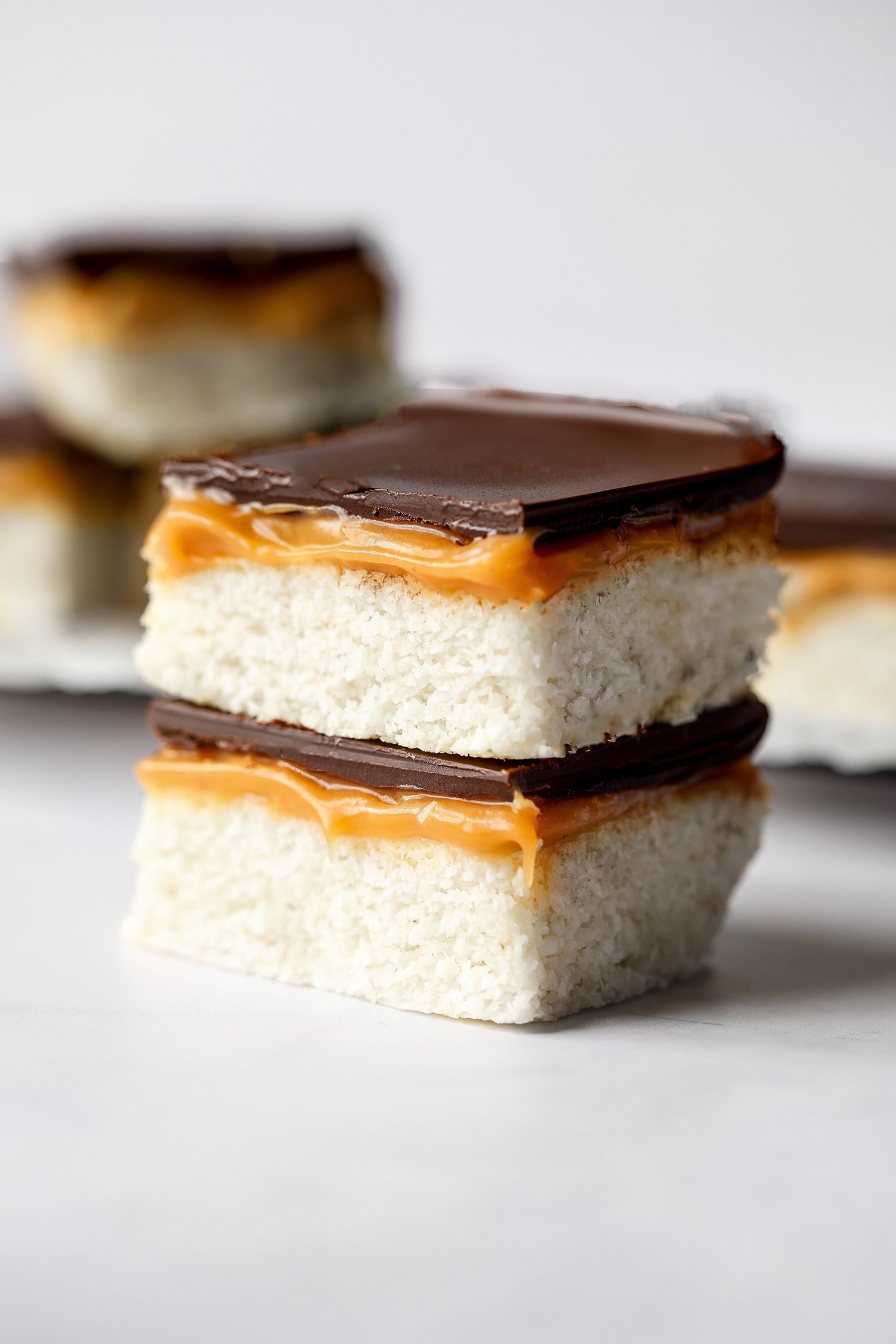 Not only are they delicious, decadent and moreish, they also happen to be vegan, gluten-free and nut-free too! Perfect if you have allergies/intolerances or you're making them for someone who does.
The bottom 'bounty layer' is made up of desiccated coconut and coconut condensed milk, that's it! Topped with a coconut caramel layer and dark chocolate. You just need a bowl, spatula and cake tin/mould to make these. There's no baking involved, so they couldn't be easier to put together.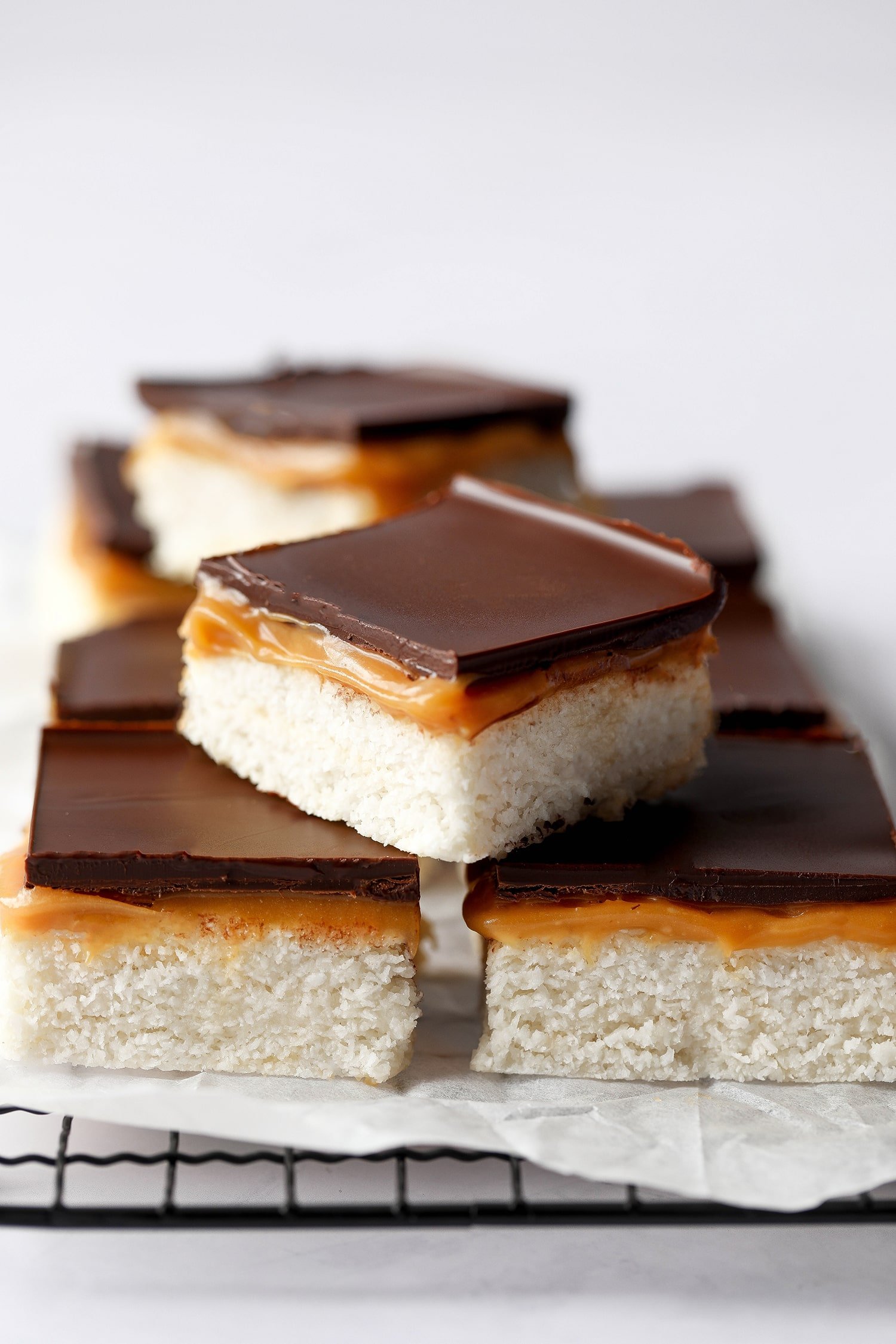 They do contain sugar in the form of coconut sugar in the condensed coconut milk and caramel, so they're definitely not the healthiest treat I've made. Having said that, we all still need a treat from time to time and this recipe is great if you're a fan of bounty bars, but don't want to/can't eat dairy. Also the caramel layer adds another element of yumminess that the original bounty bar doesn't have.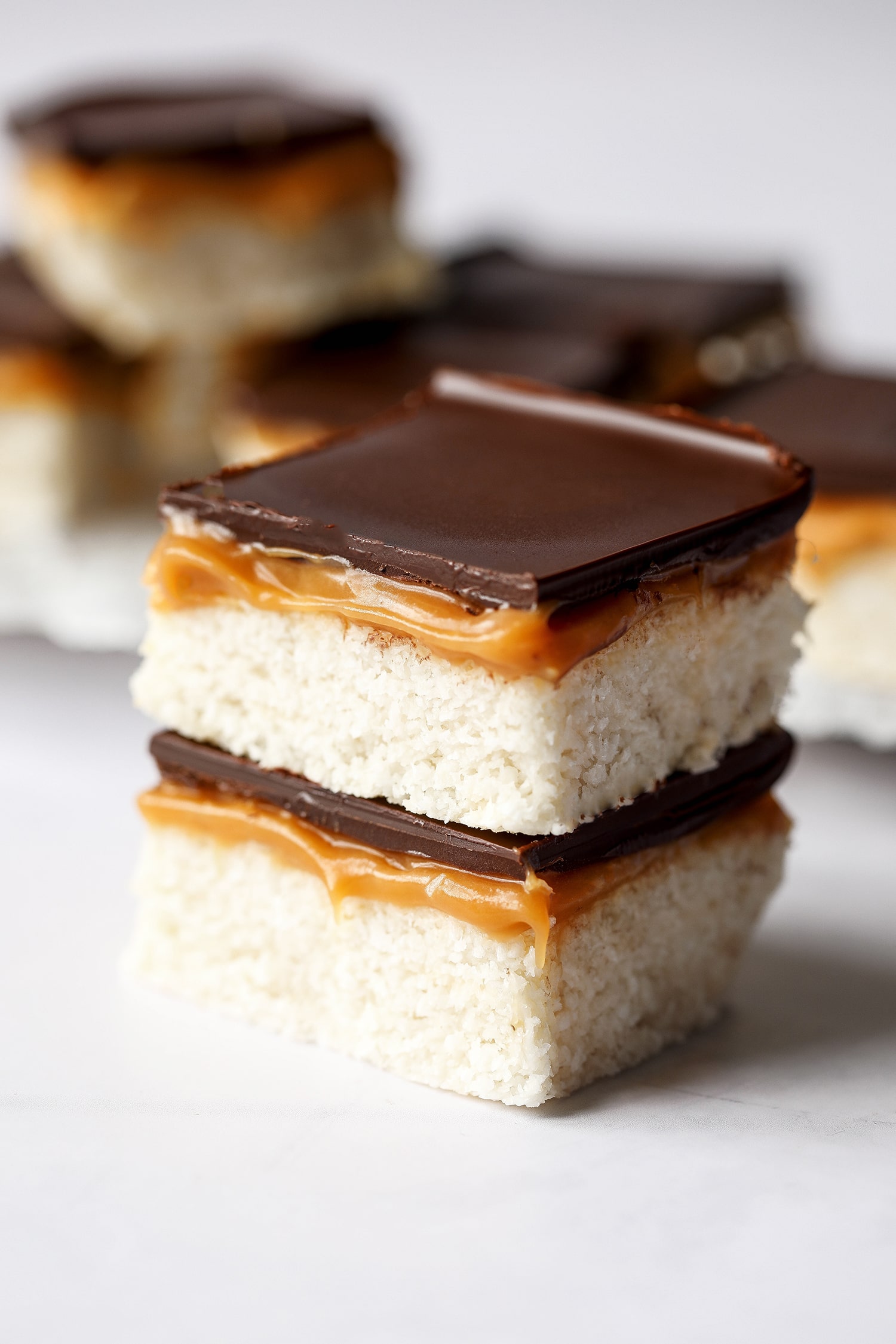 I've made several versions of bounty bars, from blueberry, raspberry and jam bounty bars, but I must admit these are by far my favourite. There's something about the caramel that complements the creamy coconut layer so well!
I used sweetened condensed coconut milk and ready made coconut caramel, both from Nature's Charm. You can find them in Holland & Barrett, Ocado, health food shops or I get them from Amazon.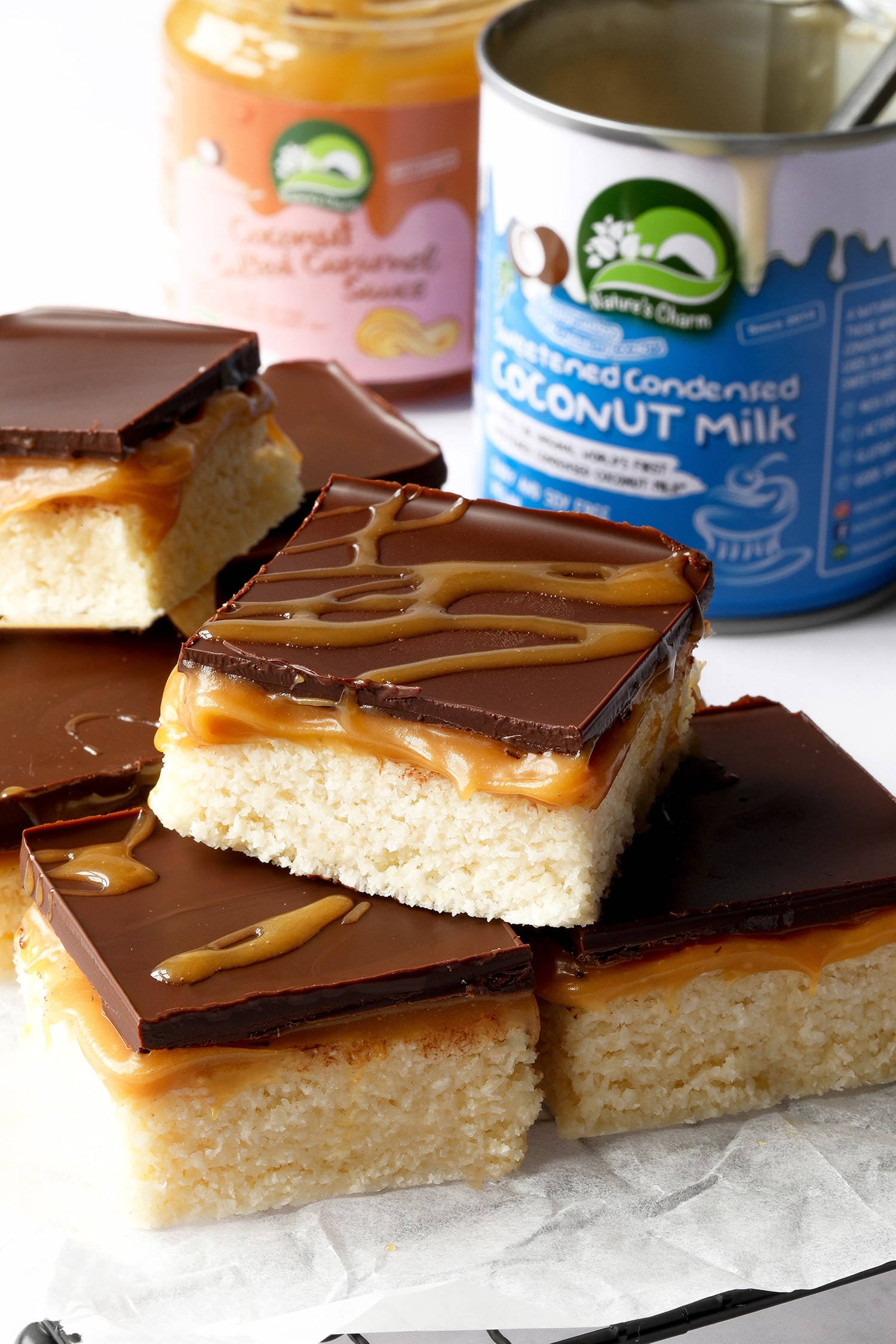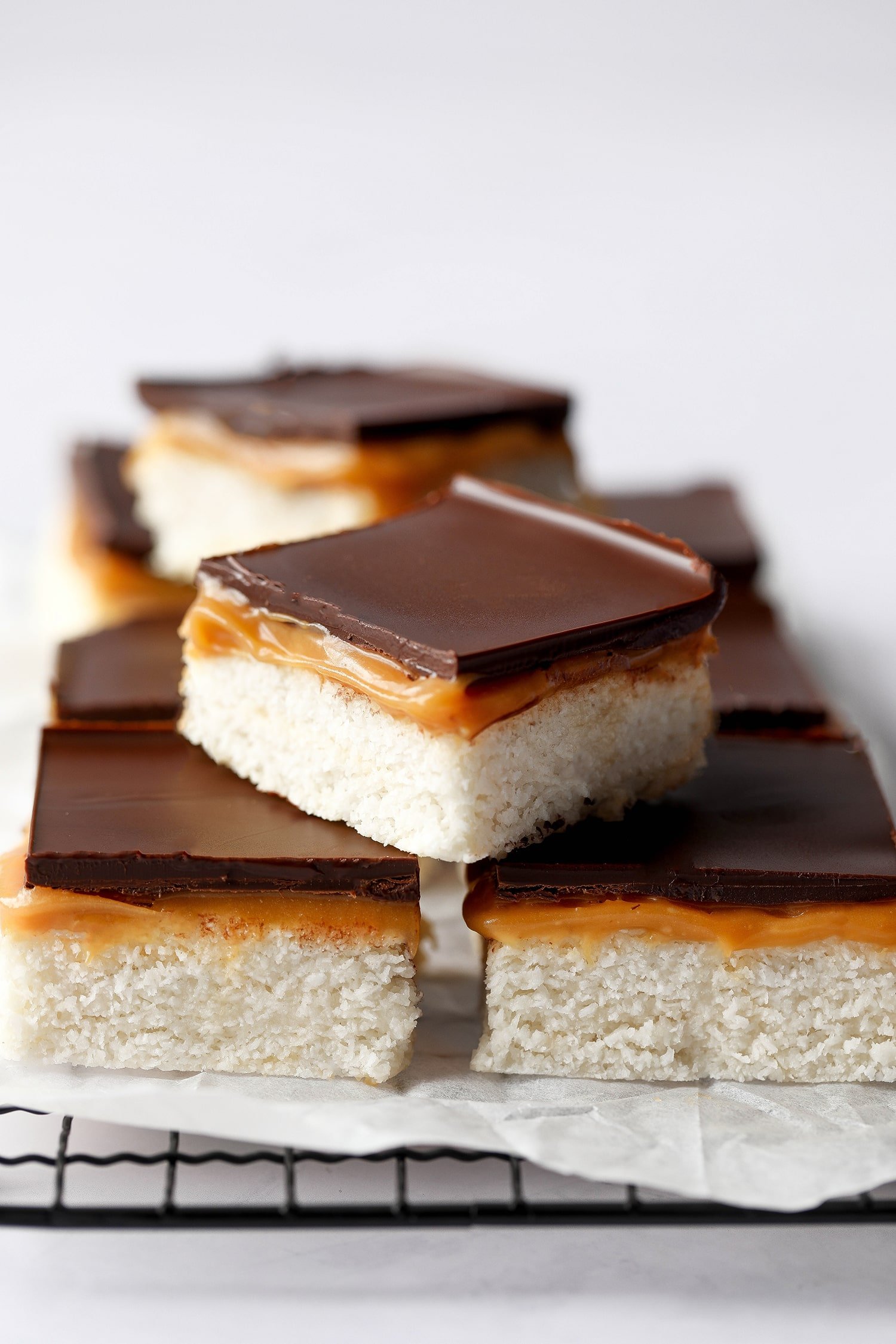 6-Ingredient Caramel Bounty Bars
Makes – 8
Ingredients
140g desiccated coconut
160g Nature's Charm sweetened condensed coconut milk
Pinch of salt
65g Nature's Charm salted caramel coconut sauce
For the topping
100g dark chocolate
1 tbsp coconut oil
Method
In a bowl, mix together the desiccated coconut, salt and sweetened condensed coconut milk. Press into a loaf tin lined with parchment paper (I used a 22×12 cm loaf tin) and refrigerate for 30 minutes.
Spread the salted caramel sauce on top. Break up the chocolate and add to a heat-proof bowl along with the coconut oil. Melt in the microwave, then pour on top of the caramel.
Refrigerate for a couple of hours, then slice and enjoy!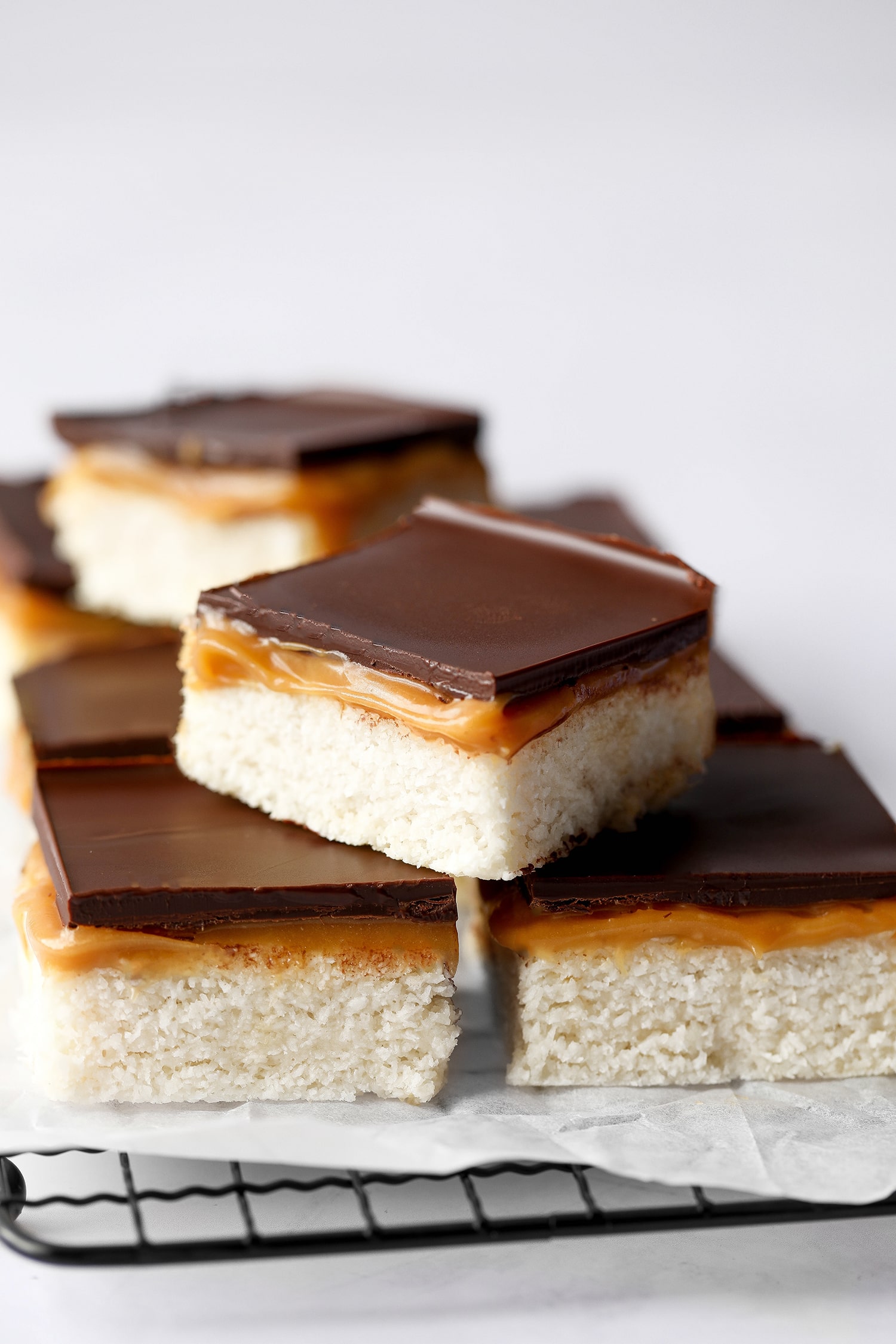 Share This Post