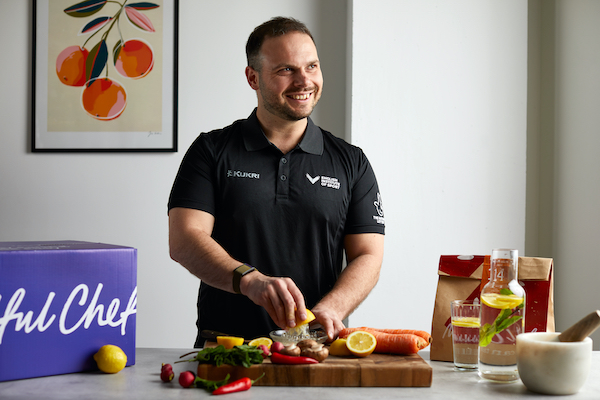 From the Tour de France and Wimbledon to the Commonwealth Games, July is a month packed full of sport. Chances are you'll also be taking time off work, or heading into the school holidays. We've teamed up with the English Institute of Sport to bring you their professional know-how on getting active for a brilliant summer ahead. They're here to prove getting started is easy, you've just got to give it a go.
"Is there a sport that you have always fancied trying or a family activity you have been meaning to have a go at? Then why not give it a try this month?"

Lucy Wainwright MSc, Senior Performance Nutritionist at The EIS and Mike Naylor, MSc, SENR, Head of Performance Nutrition at The EIS
Part 1: Top tips for getting started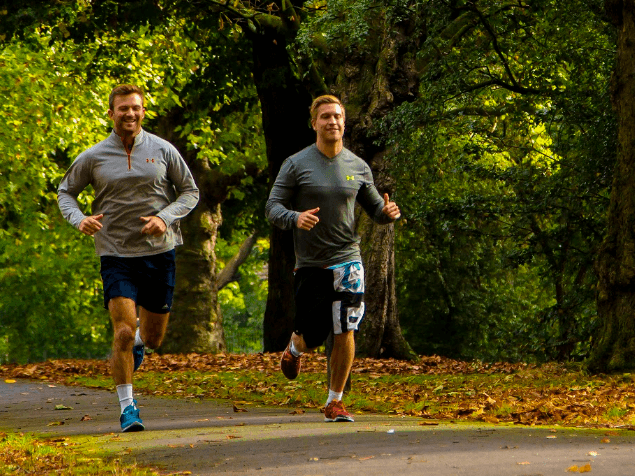 Join a team, find a club
Many sports clubs run beginner sessions or 'back to' sessions for individuals looking to get back into an old sport in a fun and friendly environment.  
Find a friend
Finding a friend with a common goal means you can keep each other accountable – and it's great to catch up with a friend at the same time!
Family fun
Getting the whole family out and about can be a great way to reconnect and feel the benefits of exercise together.  Why not try cycling, hiking, forest adventures, canoeing, or swimming?
Hot right now:
Open water swimming 
Stand-up paddle boarding 
Great for a strenuous workout or practising mindfulness. Find a local open-water venue or water sports centre to provide a safe supportive environment to get started. 
Part 2: Goal Setting
You've started something new, keep the good times rolling – this week is all about setting achievable goals.
"This is a great way to maintain motivation and keep you on track, depending on what you want to achieve. Follow these guidelines and you'll be well on your way to setting great goals for summer!"
SMART GOALS = Specific, Measurable, Attainable, Relevant and Time focused
Specific: think of the who, what, where and how components of your goal, eg. signing up to complete your first 10k, or joining a local club with a friend and going twice a week.
Measurable: how will you demonstrate that your goal has been met?  Is it feeling fitter, getting a swimming badge or perhaps more family time.
Attainable: what's realistic given your day-to-day life commitments and current abilities?  Is it going on a walk during your lunch break three times a week? Or winning a certain event, match or competition.
Relevant: how do your goals fit with other life objectives that you have? 
Time focused: give yourself a clear timeline – it will help to keep you on track and focused, like a personal best or completing couch-to-5k over a certain timeframe.
Part 3: Fuel your Summer
Here's how to fill up on food that makes all that summer activity taste – and feel – great.
"An active summer fuelled by a great, healthy diet? That sounds like a summer to remember to us. Here's how to ensure your nutrition supports all that exercise!"
Tip 1: Eat seasonally
Summer is a great time to make use of fresh, seasonal fresh fruit and vegetables alongside good quality protein and whole grain carbohydrates.
Tip 2: Breakfast of champions
Start with a bircher muesli (overnight oats) topped with fresh raspberries, strawberries and blueberries or blitz up a smoothie bowl and top with Greek yogurt, nuts and seeds. 
Tip 3: Brunch goodness
Headed out early for your activity? Get back to a brunch of banana oat pancakes topped with fresh fruit and yogurt, or a veggie-packed omelette.  
Tip 4: Time is everything
Keep some Mindful Chef healthy frozen meals to hand, so if you've had a busy day, you don't have to miss out on your nutrition.
Tip 5: Hack those snacks
Swap shop-bought ice cream and lollies for a healthy homemade version – buy reusable lolly moulds and have fun with flavours. Freeze watermelon chunks, or blitz with strawberries, lime and ice for a super refreshing drink. 
Part 4: Staying motivated
We've rounded up a few simple tips to help you keep up all your good work. Here's to your summer of success!
Find a friend
We're all about community at Mindful Chef and we think keeping motivated is easy when you can share your fitness journey with a friend, neighbour or local group.
Set SMART goals
Think about where you want to be in 3, 6 and 12 months. What does that look like for you? Is it your first 5k or your first marathon? 
Get the family involved
An easier goal is one shared with all the family. Get them onboard and you'll have a great time together.
Fuel your body
It goes without saying, good food does great things for your body – especially when you're exercising!
Life is all about balance
A walk in the park is good, but we're all human – so eat a balanced diet and enjoy the occasional treat. 
"The most important thing about staying motivated is to take a moment to have fun!
Get out there and enjoy it. Whether you're on the water or in it, running in your local park, or trying something totally new."
Find more top rips from the EIS on sport and nutrition here.
---
Yet to try healthy eating made easy? Get £10 off your first two recipe boxes by entering code BLOG20 at checkout. Mindful Chef healthy recipe boxes provide you with the tools to cook delicious nutritious meals, in under 30 minutes. Each box contains recipe instructions, pre-portioned ingredients and fresh produce sourced from award-winning British farms.