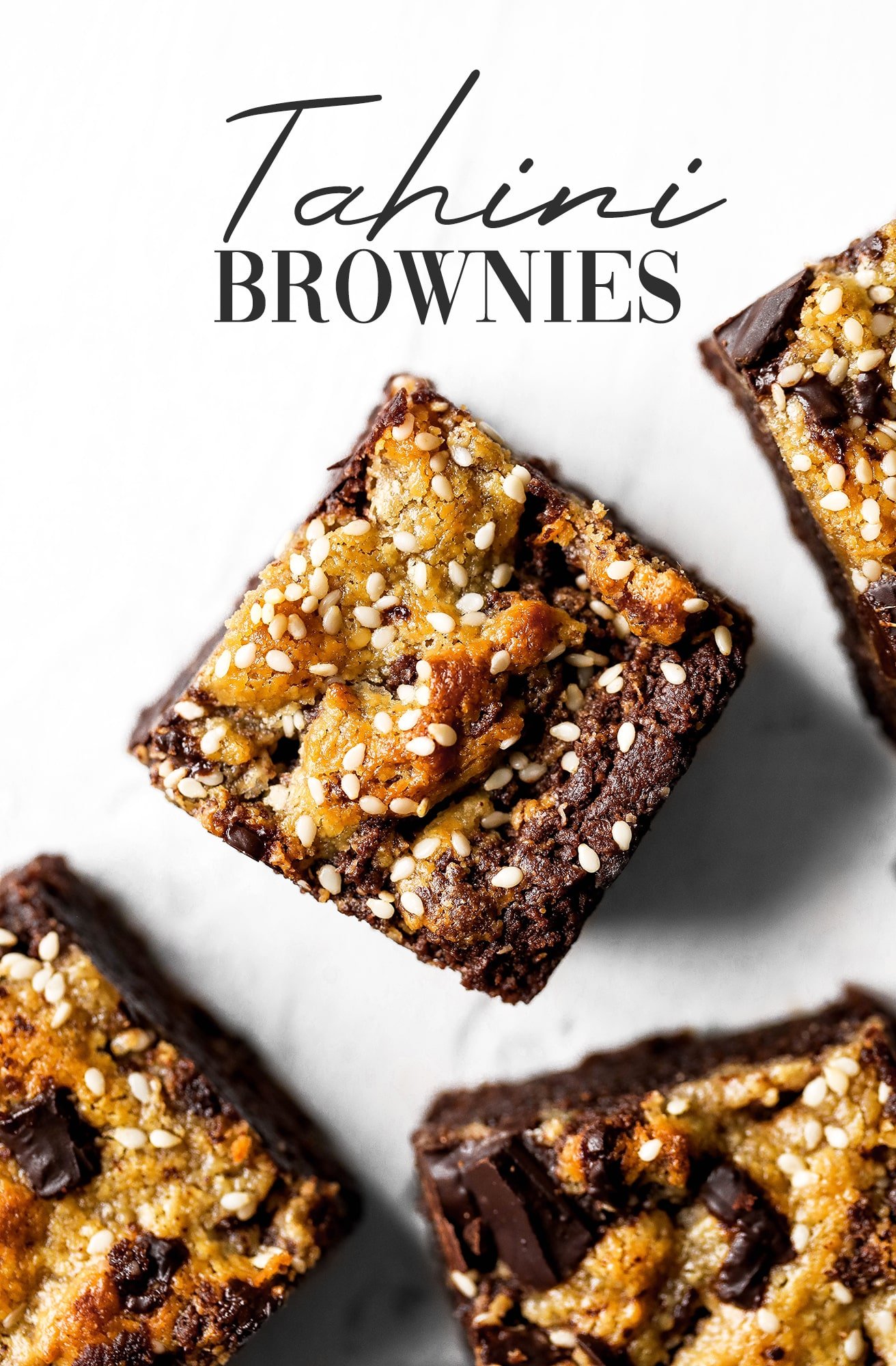 A decadent and fudgy brownie topped with the most beautiful tahini swirl – you need to try this recipe the next time you're craving brownies!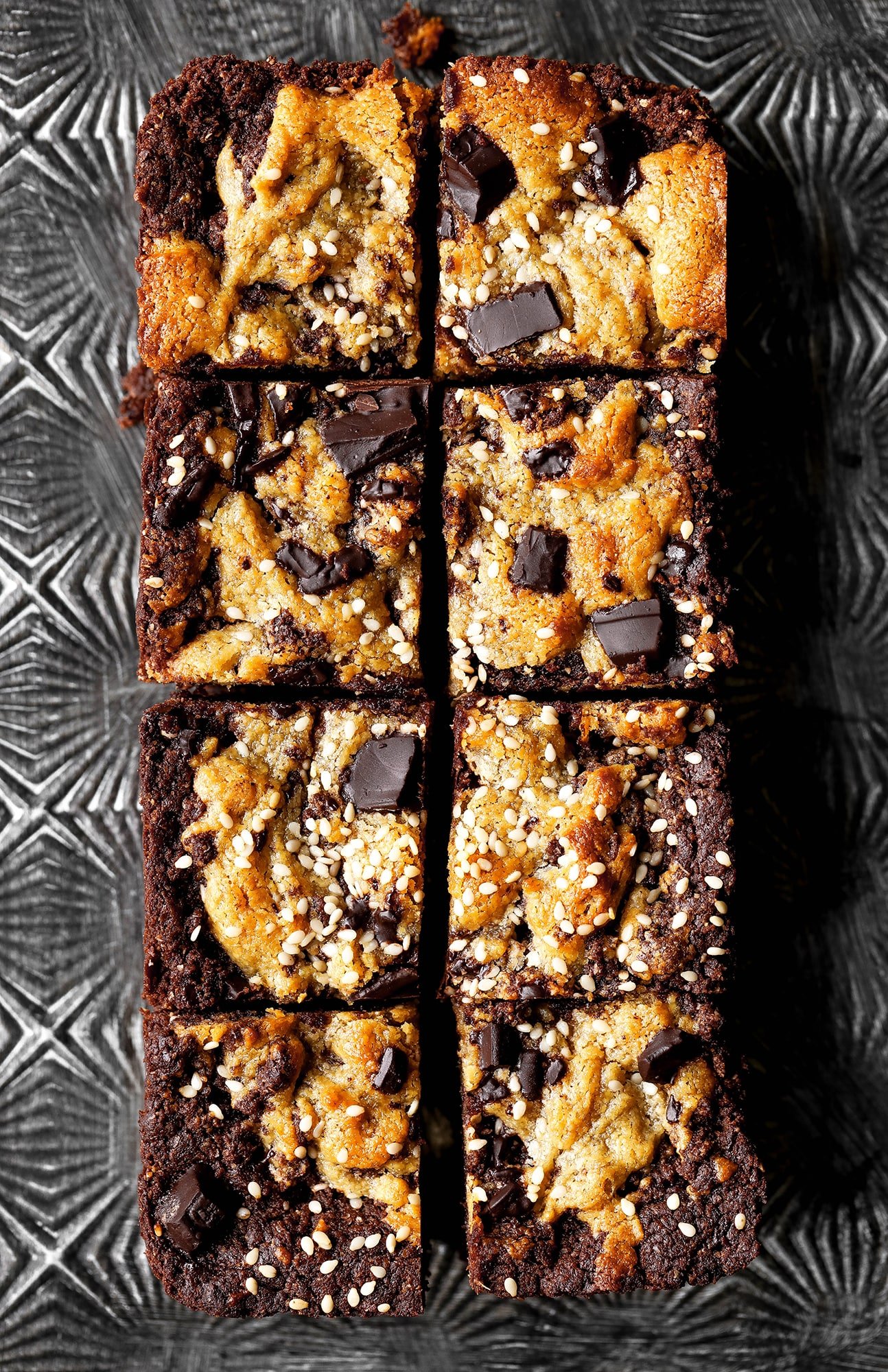 These brownies were kind of an accident (is it just me or are the best recipes usually the ones that don't go to plan?). I actually came up with this recipe while I was experimenting with these chocolate fudge tahini cookies. I realised the mixture I ended up with was looking more like a brownie batter, so I decided to change course half way through and make a brownie recipe instead. I'm glad I did because it resulted in these decadent, fudgy brownies!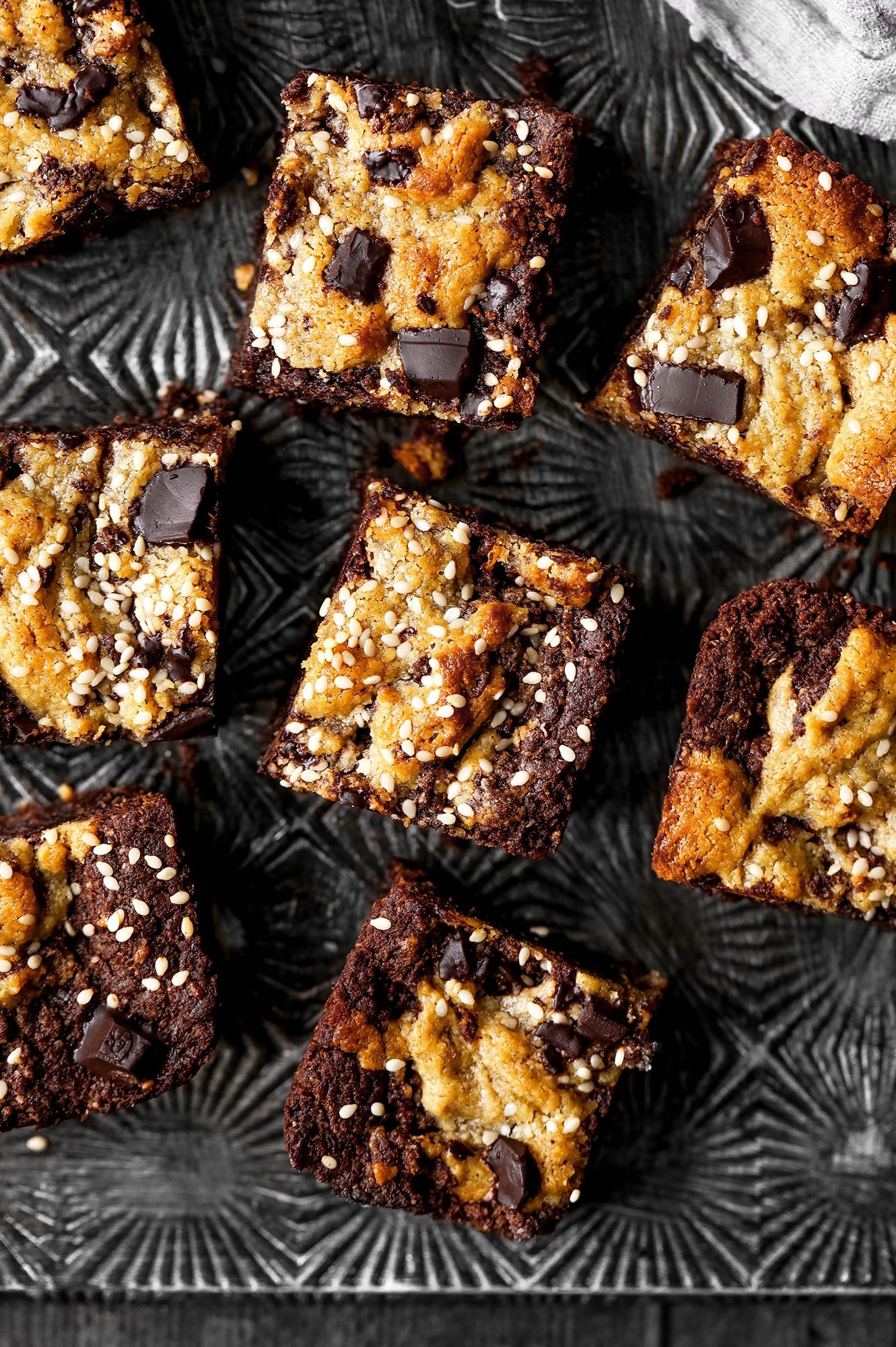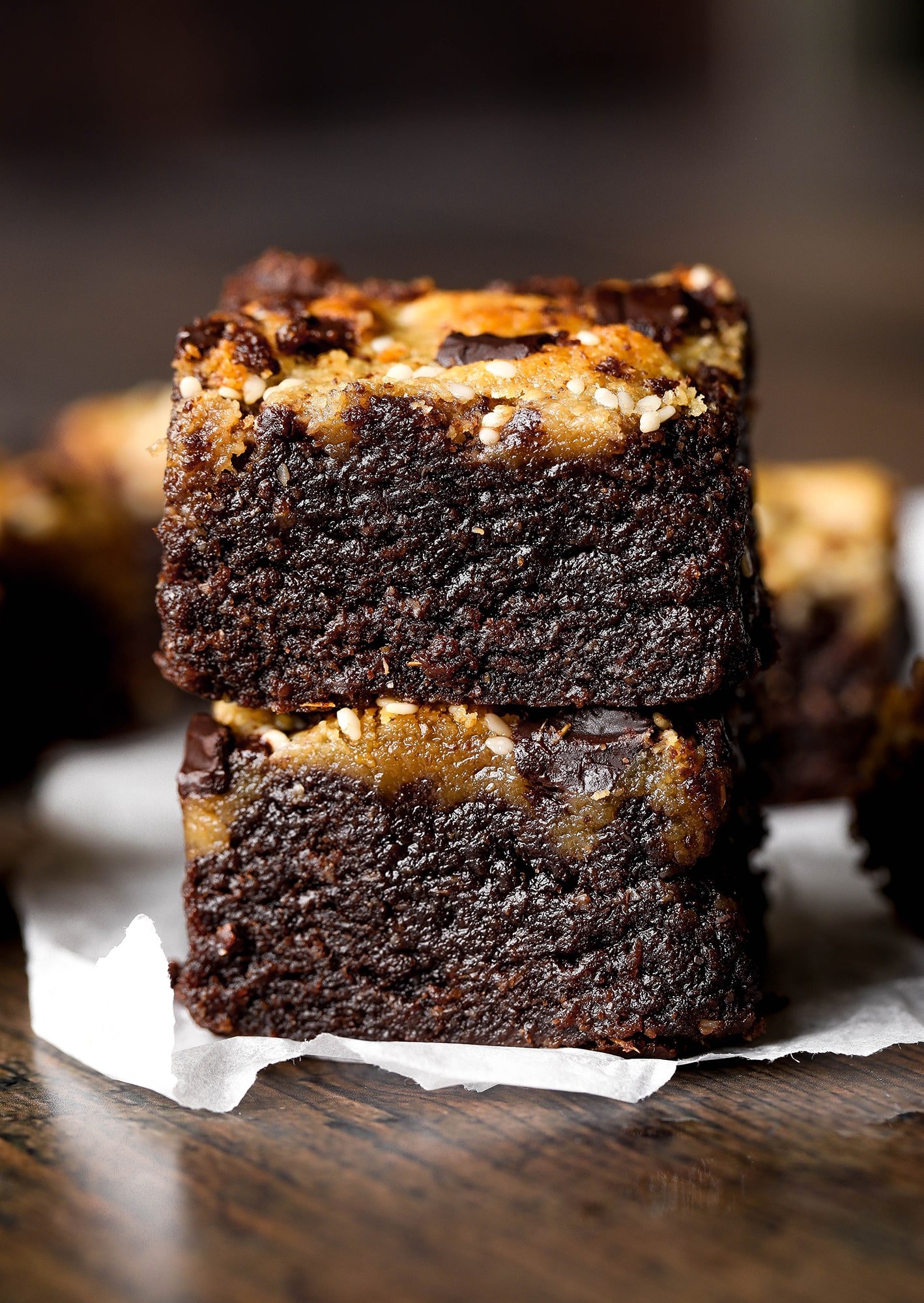 If you've been following my blog or socials for any length of time, you'll know how much I LOVE Tahini. I still get questions from people not really knowing what it is. In case you're one of those people, tahini is a sesame paste/butter. A sesame version of peanut butter if you will. I always say tahini is the Middle Eastern equivalent to peanut butter because it's such a popular ingredients over there. I grew up eating tahini and date syrup with bread for breakfast – like our own PB&J!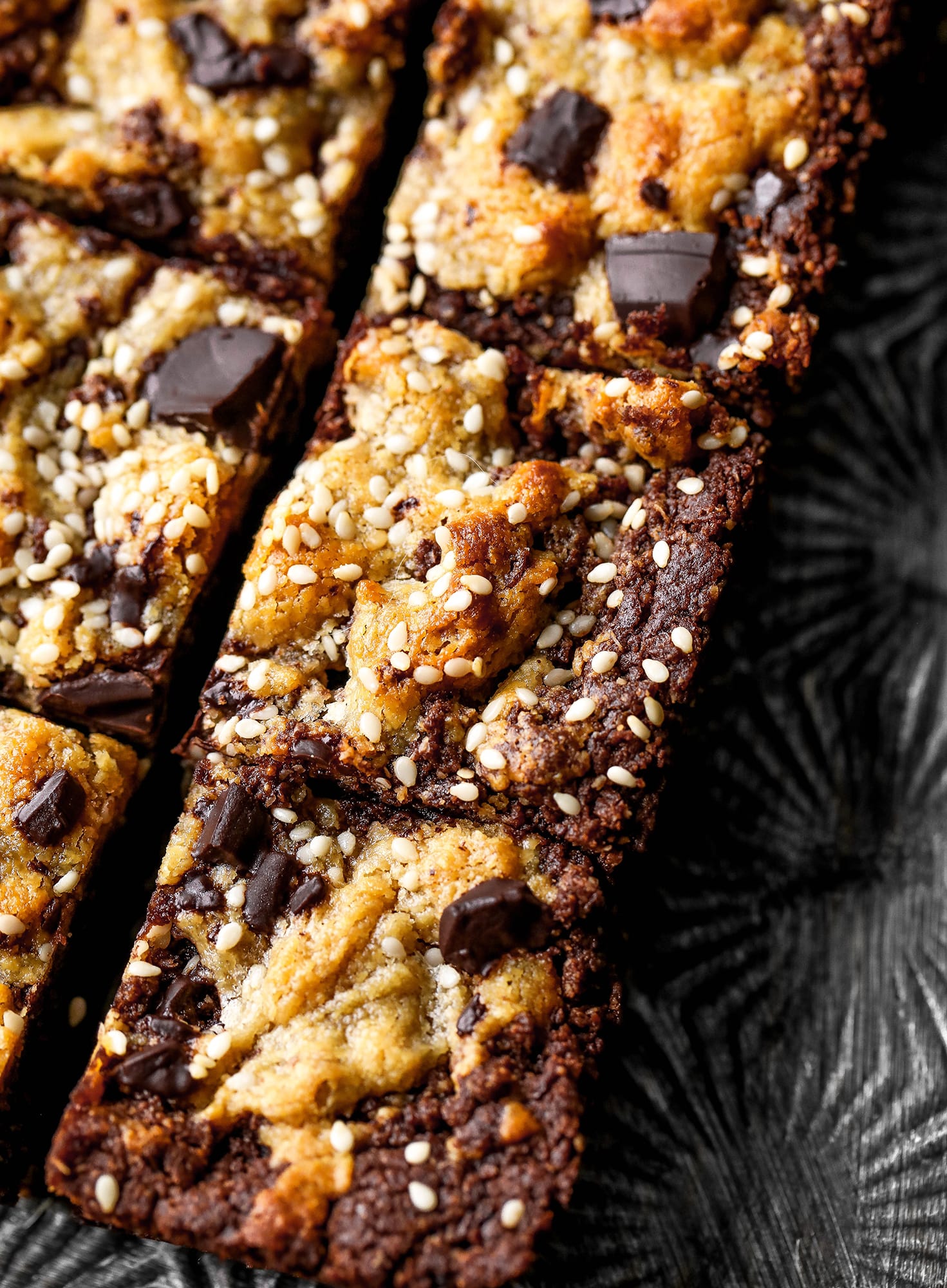 I love using tahini in sweet treats. Many don't really know what to do with it, but just like peanut butter, it can be used in endless recipes and combinations. Chocolate is one of my favourite flavour pairings that goes so well with tahini.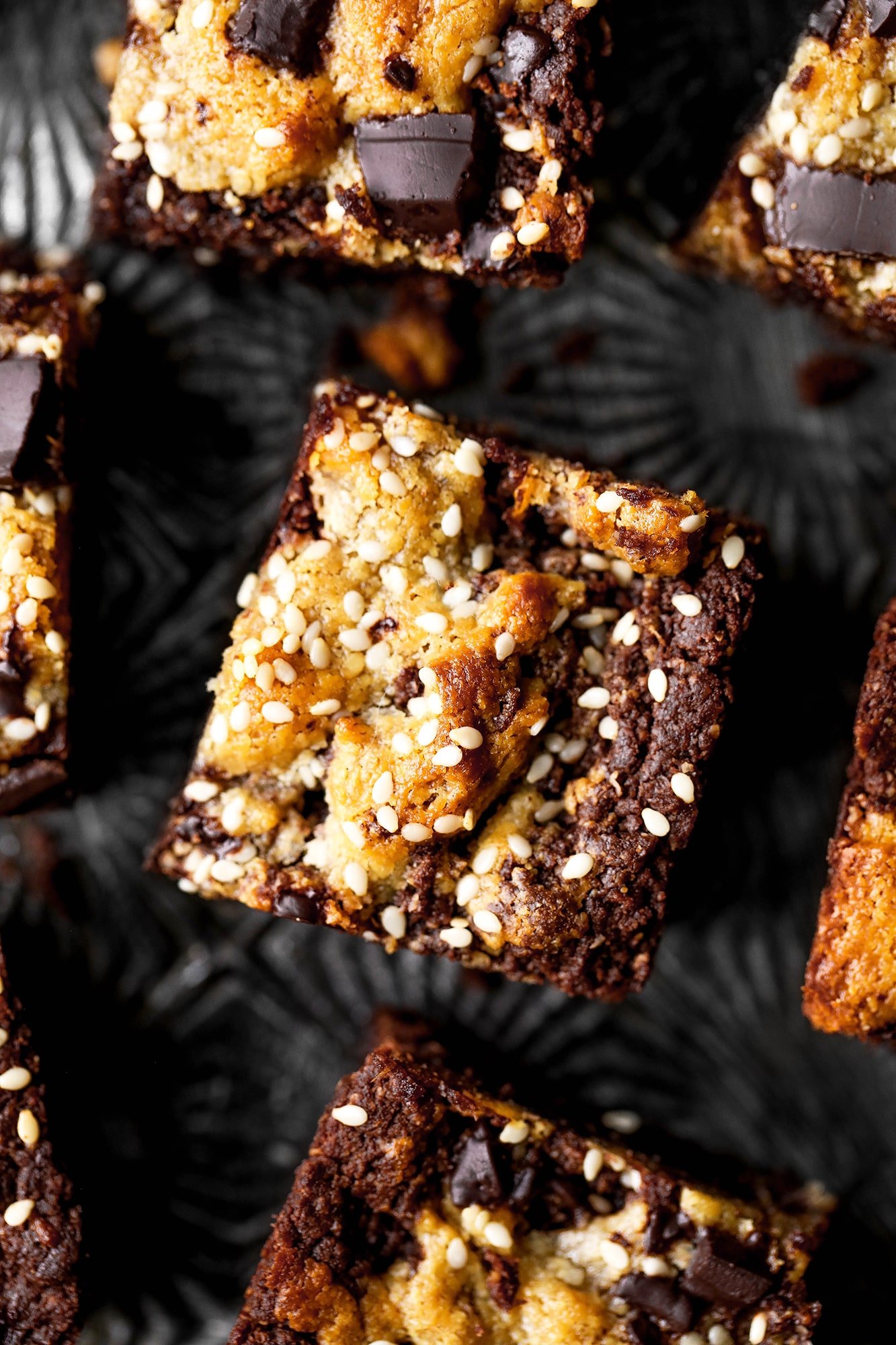 These vegan tahini brownies are
Vegan
Dairy-free
Egg-free
Gluten-free
Nut-free
So delicious
And easy to make!
You definitely need to try them!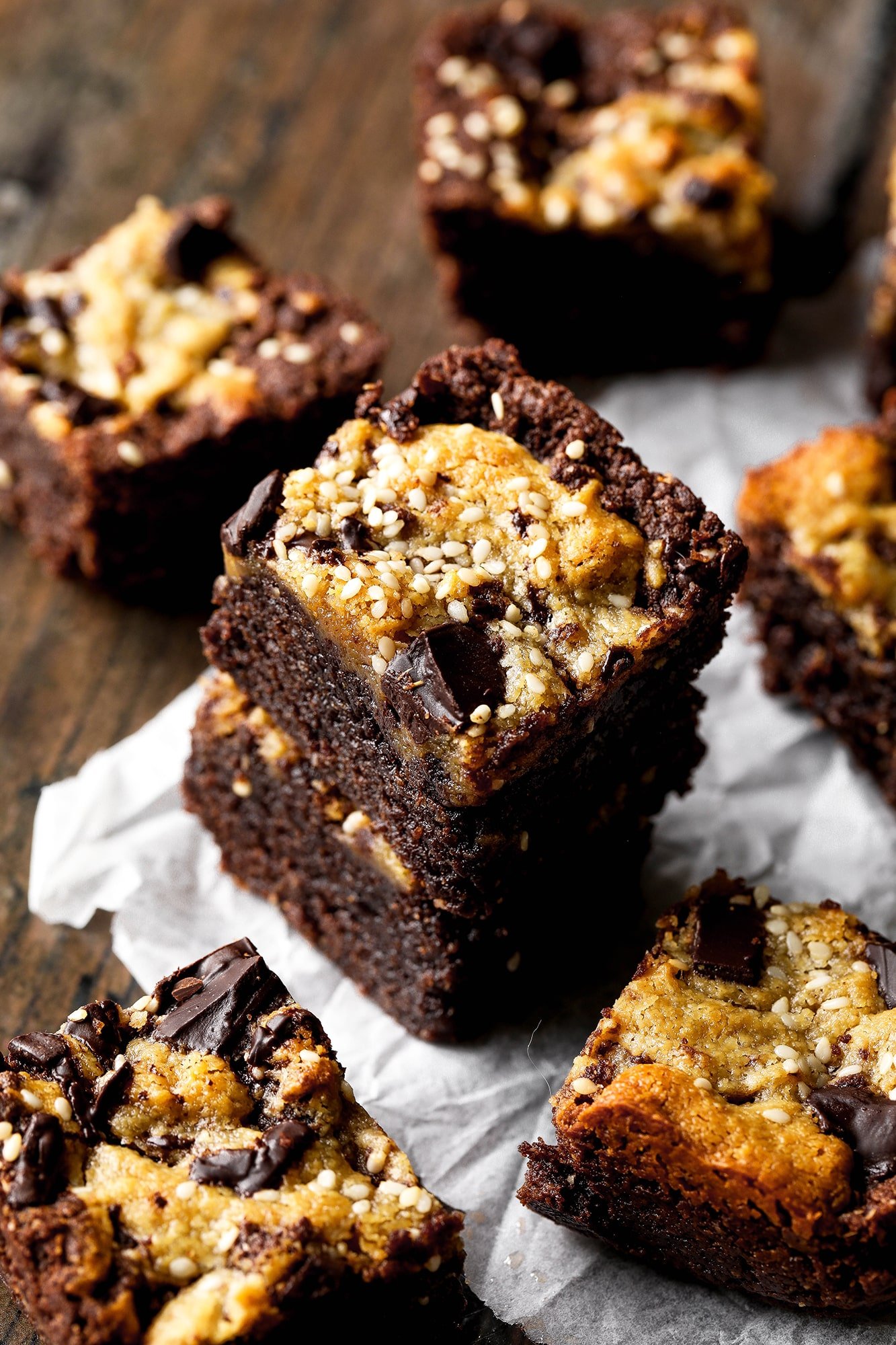 Vegan Tahini Brownies
Serves – 8
Ingredients
240g (1 cup) tahini
80ml (1/3) cup maple
55g (1/2 cup) oat flour
20g (3 tbsp) cocoa powder
1 tbsp ground flaxseed + 3 tbsp water
1/4 tsp salt
Toppings
3 tbsp tahini
1 tbsp maple
1 tbsp milk of choice
A handful of sesame seeds and chopped chocolate
Method
Preheat oven to 180C/160C fan/350F.
Mix together the ground flaxseed and water in a small dish and leave to set for 10 minutes.
In a large bowl, mix together the tahini, maple syrup and set flaxseed mixture.
Add in the oat flour, cocoa powder and salt. Mix until combined, then transfer into a loaf tin.
Mix the tahini, maple syrup and milk in a small bowl, then drop dollops on top and swirl using a sharp knife. Sprinkle some sesame seeds and a small handful of chopped chocolate on top.
Bake for 20-25 minutes, then leave to cool completely before slicing.
Enjoy!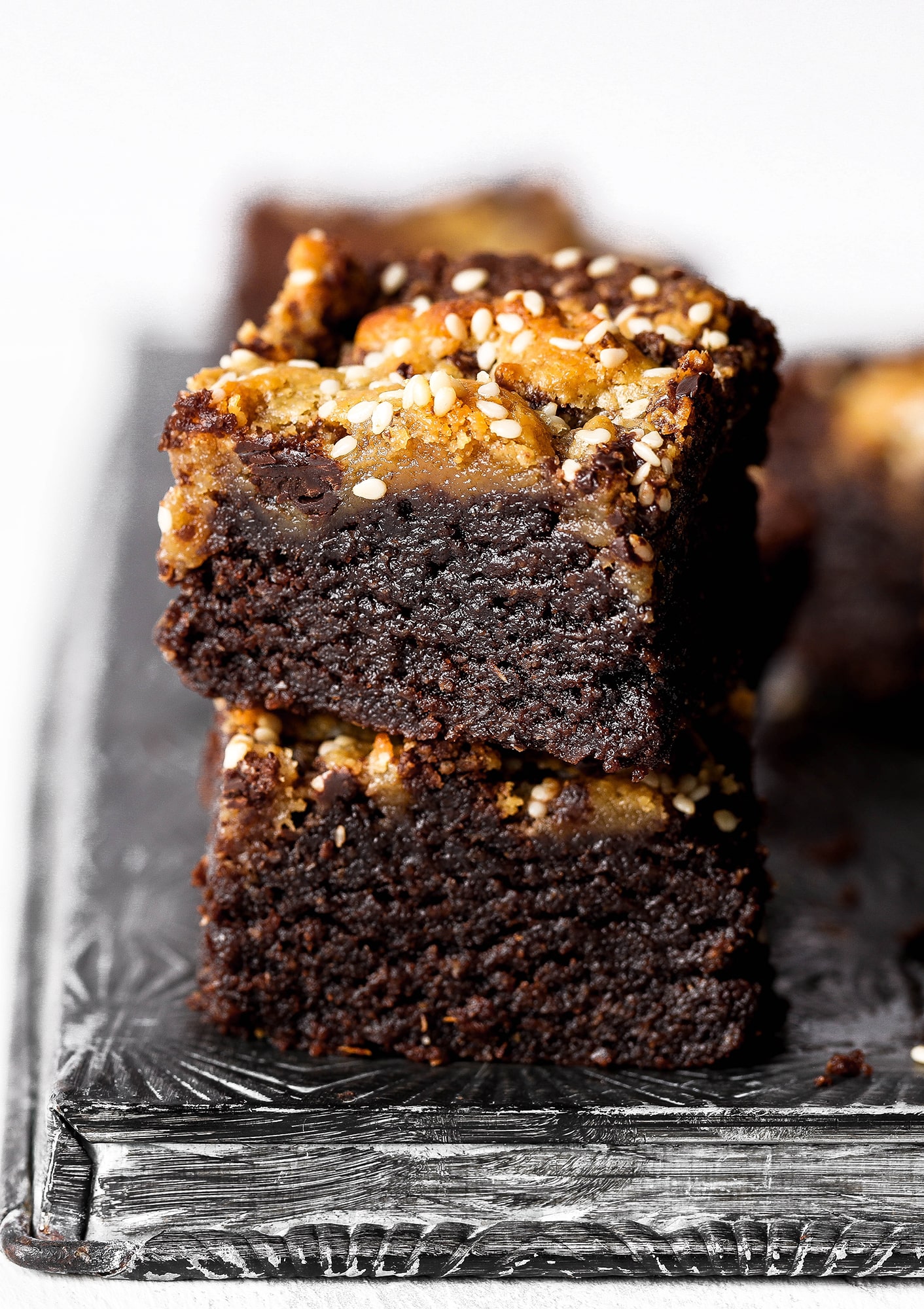 Share This Post