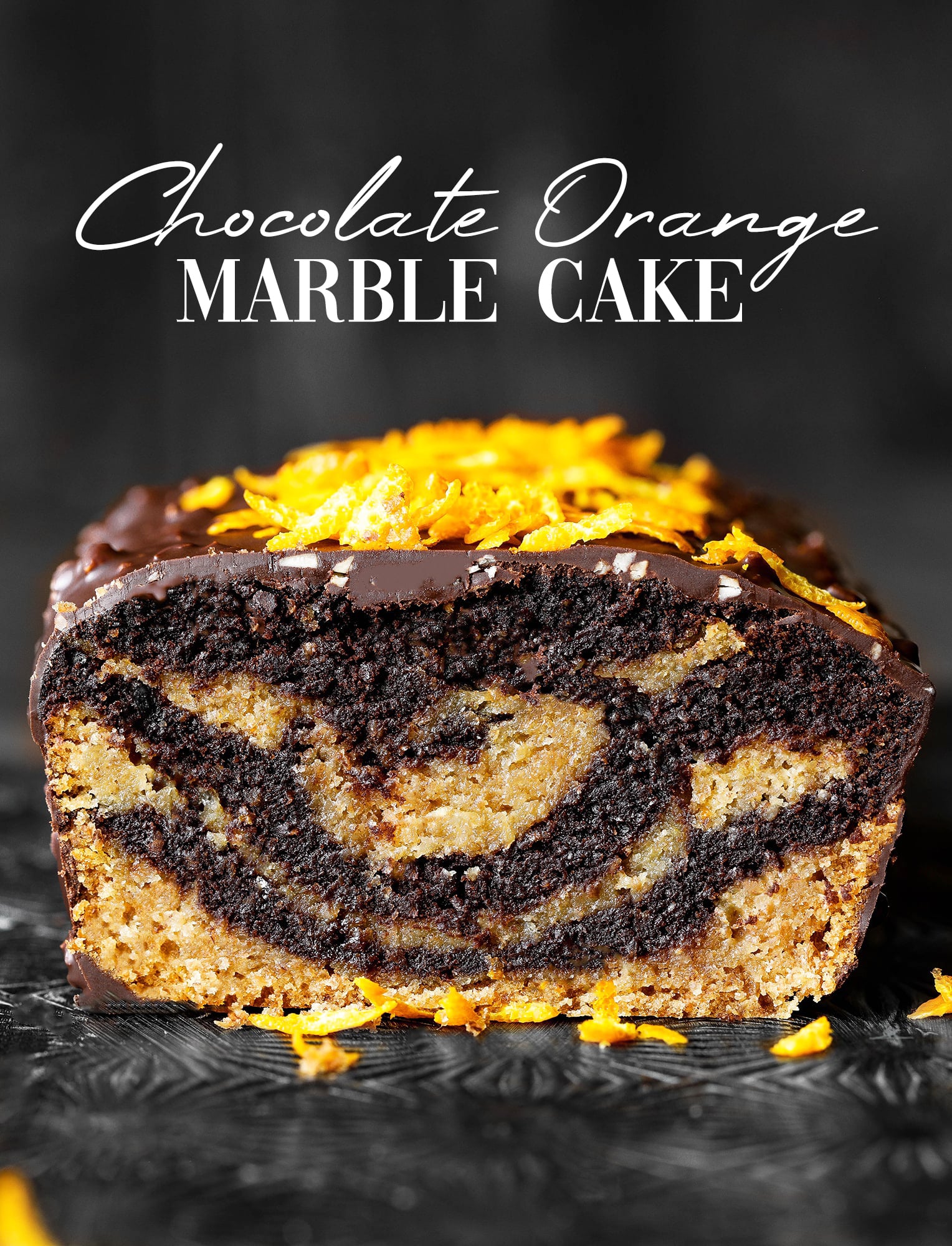 A delicious cake topped with a dark chocolate shell – this vegan chocolate orange marble loaf is the perfect dinner party treat to impress your guests!
Chocolate and orange is always a winning combination in my eyes, especially in cake form. I've taken it a step further and topped my marble loaf with a dark chocolate shell for extra yumminess and decadence! You can't go wrong with adding more chocolate, can you?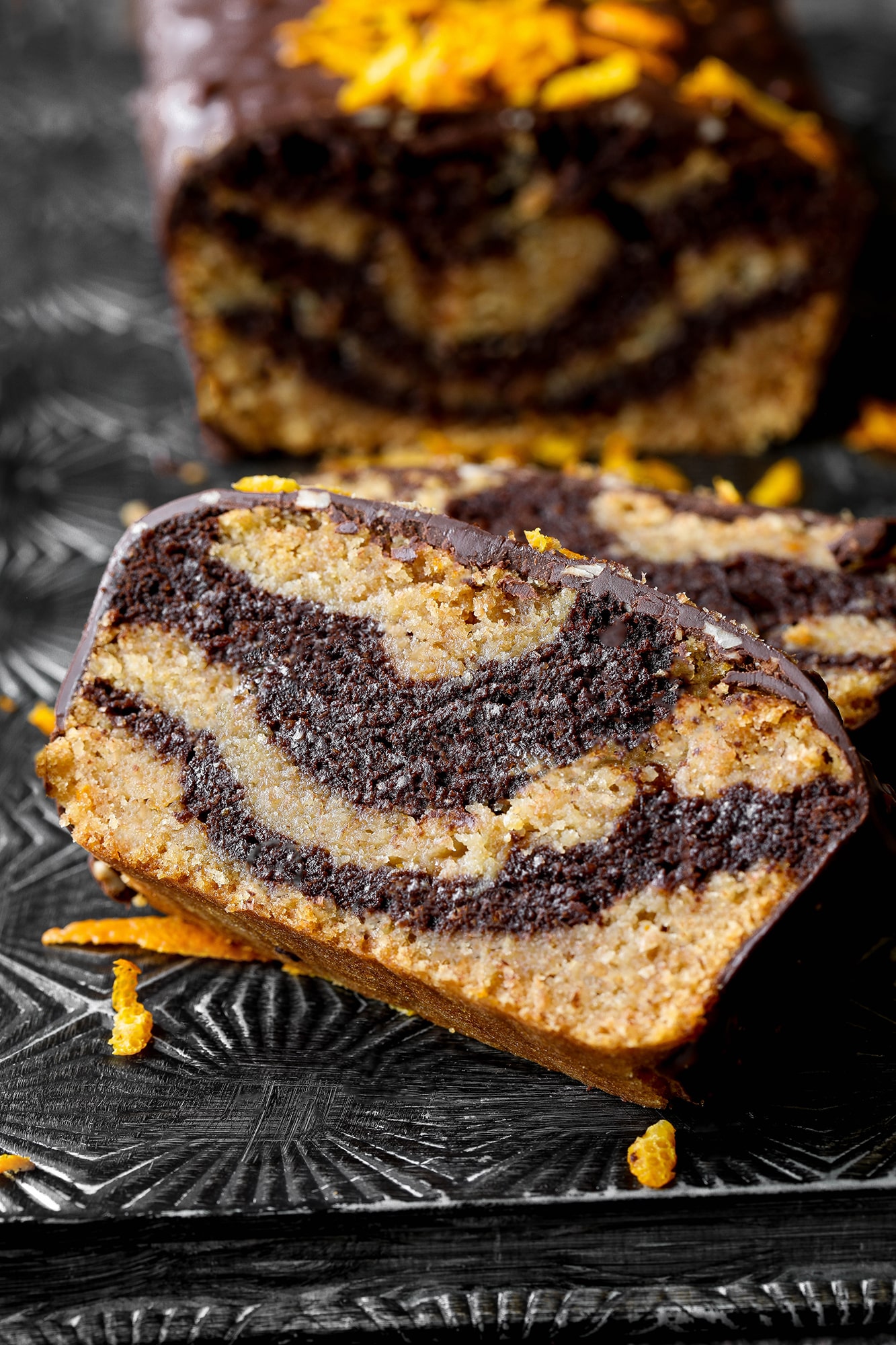 I don't bake many cakes, but when I do it's usually in the form of a loaf, like this lemon loaf, chocolate banana bread or chocolate peanut butter banana bread. I find loaf cakes so much more delicious and satisfying. They're so dense and moist, which is what I look for in a cake. I'd take that over a slice of dry spongy cake any day! I also don't like frosting, which a lot of spongy cakes need to balance their dry texture.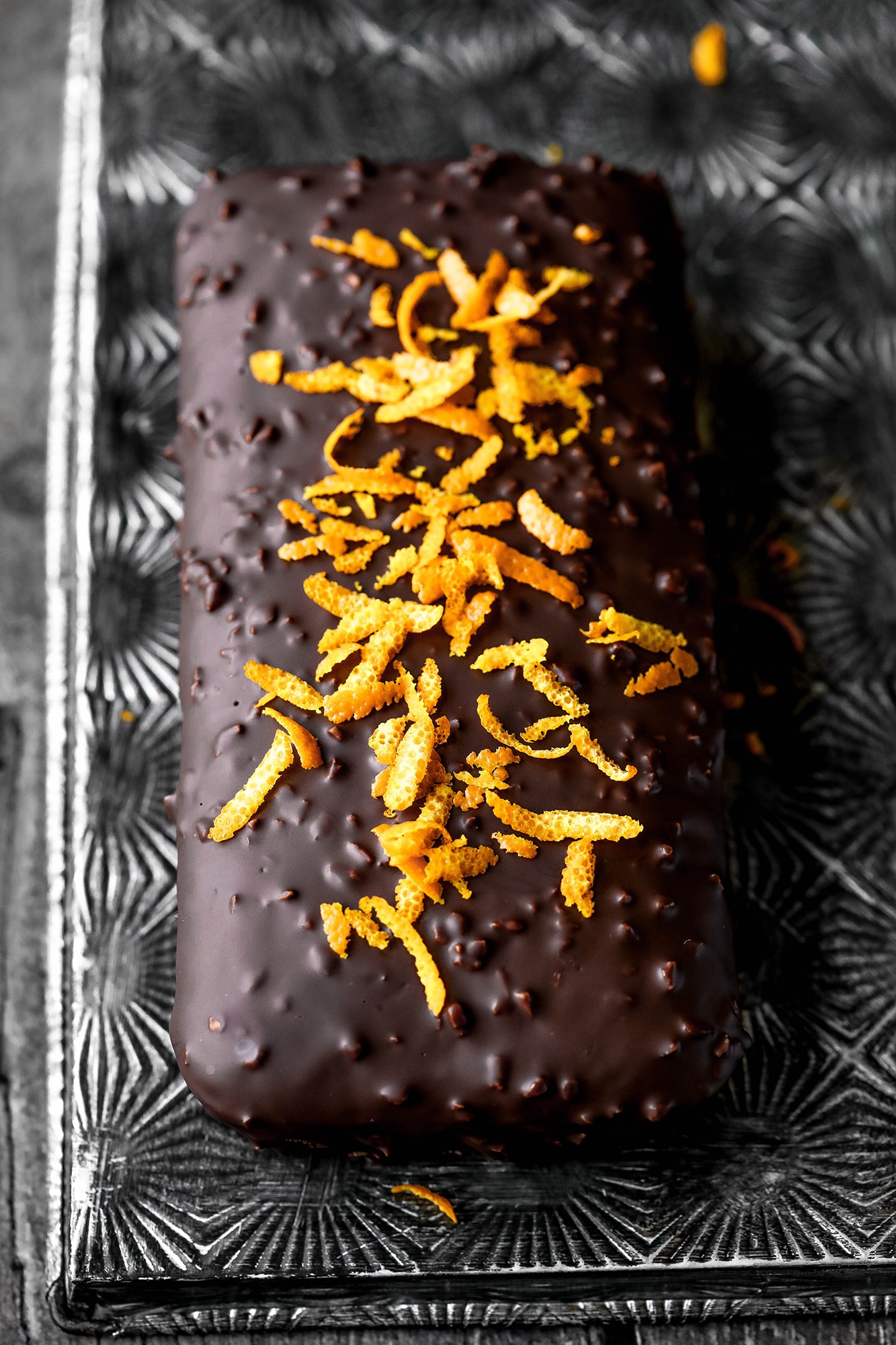 What's even better than a loaf cake? A marble loaf cake! My mum used to make the best marble bunt cake for me and my brothers growing up. She only made it every now and then, so it was a real treat that we used to look forward to. That's why I have such fondness for marble cake. It's also like having two cakes in ones – vanilla and chocolate!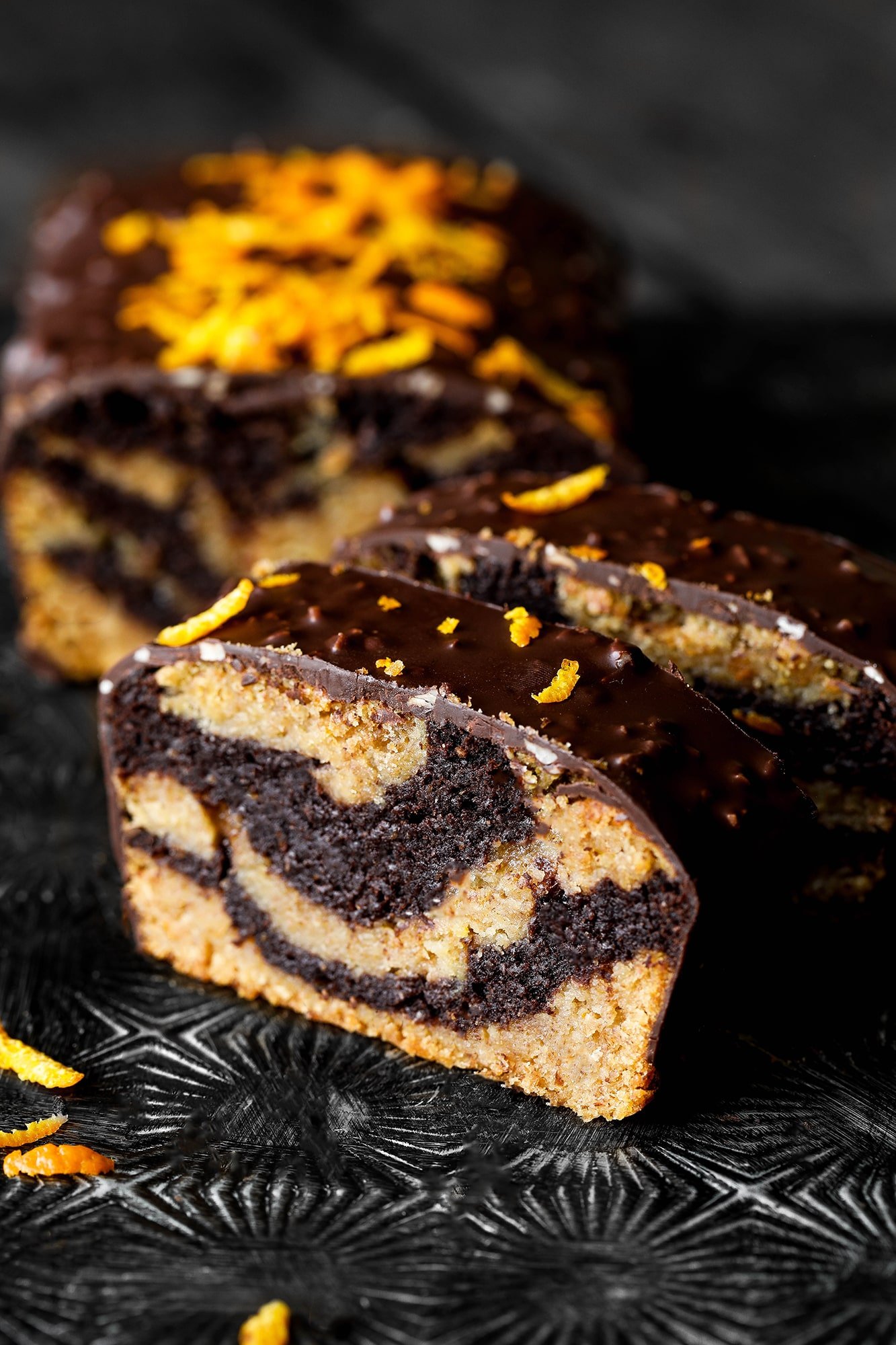 If you don't like orange, you can leave out the orange zest and substitute the orange juice for dairy-free milk of choice and add 1 tsp of vanilla to make it a vanilla and chocolate loaf cake. You can also omit the chocolate shell, but I would highly recommend you give it a go!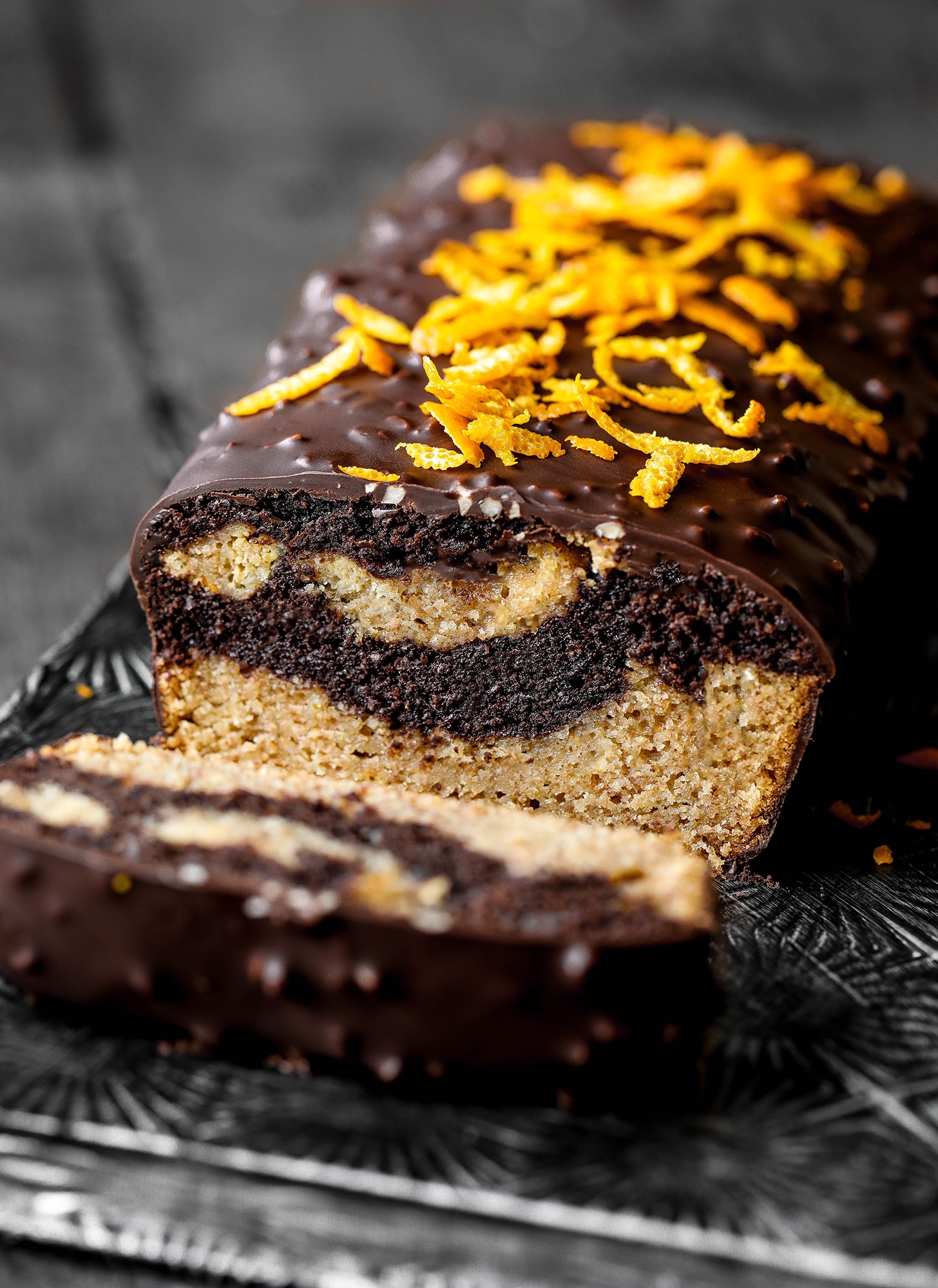 This chocolate orange marble loaf is:
Vegan
Dairy-free
Egg-free
Soy-free
Dense, moist and rich
Made using healthier ingredients
And looks stunning!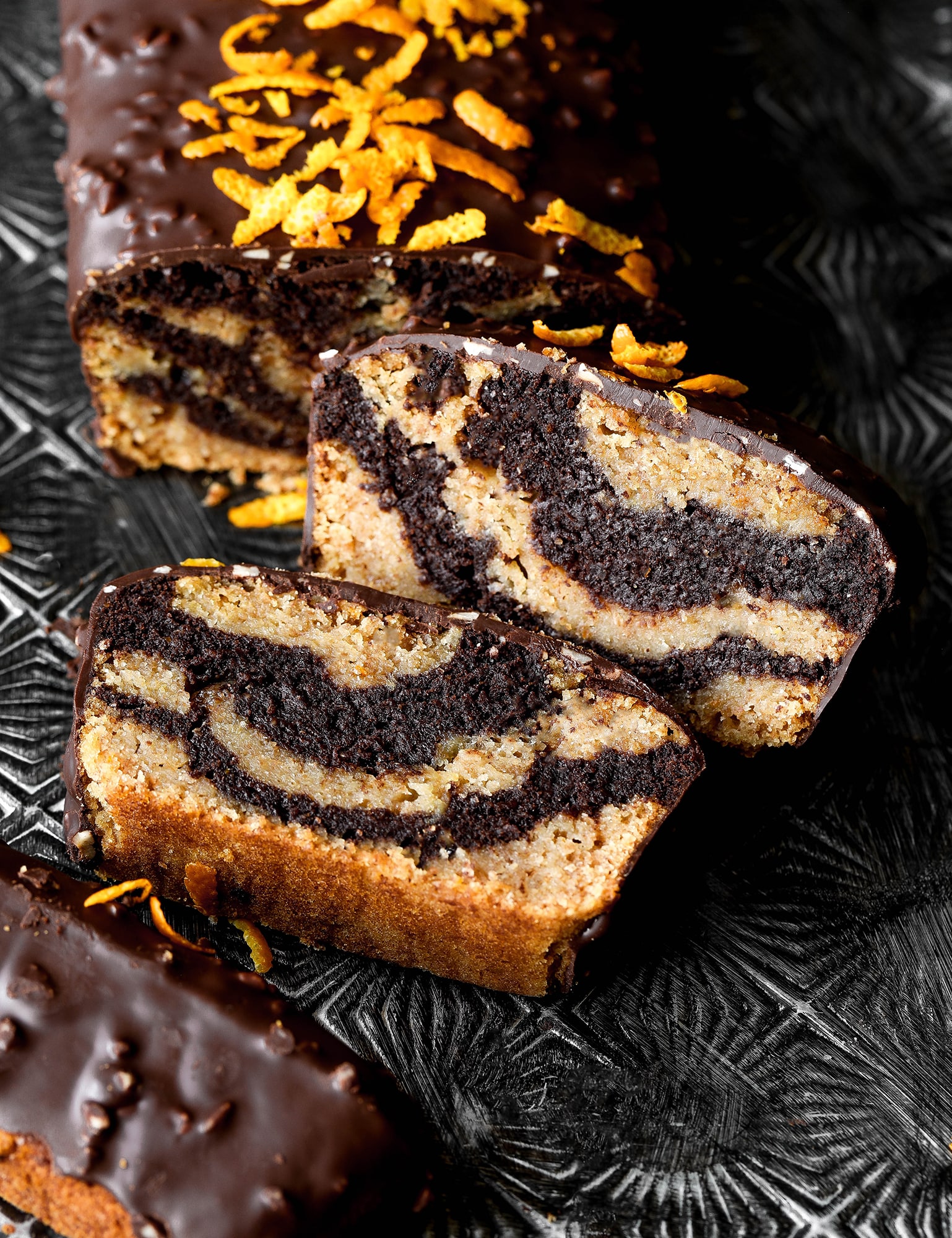 Vegan Chocolate Orange Marble Loaf
Serves – 10
Ingredients
160g (1 cup) wholemeal spelt flour (or plain flour)
50g (1/2 cup) ground almonds
2 tsp baking powder
1/4 tsp salt
2 tbsp ground flaxseed + 5 tbsp water (or 2 eggs)
120ml (1/2 cup) orange juice
Zest of 1 orange
120ml (1/2 cup) maple syrup
60ml (1/4 cup) coconut oil (or oil of choice)
For the chocolate mixture add
4 tbsp cocoa
3 tbsp milk or oil
For the chocolate shell
150g (5.2 oz) dark chocolate
15g (1 tbsp) coconut oil
Method
Preheat oven to 180C/160C fan/350 F.
Add the ground flaxseed to a small dish along with 5 tbsp water. Leave to set for 10 minutes.
Mix the flour, ground almonds, baking powder and salt in a large bowl, then fold in the set flaxseed mixture, orange juice, maple syrup, orange zest and melted coconut oil. Mix to form a smooth batter.
Divide the batter in half, then add the cocoa and milk to one half.
Line a loaf tin with baking paper. Spoon large dollops of each mixture into the tin, alternating the flavours, then use a sharp knife to swirl the batter around (but don't over swirl!).
Bake for 50 minutes, then leave to cool completely before adding the chocolate.
Break up the dark chocolate into a bowl and add the coconut oil. Melt in the microwave, then pour over the cake. Refrigerate until the chocolate has set and enjoy!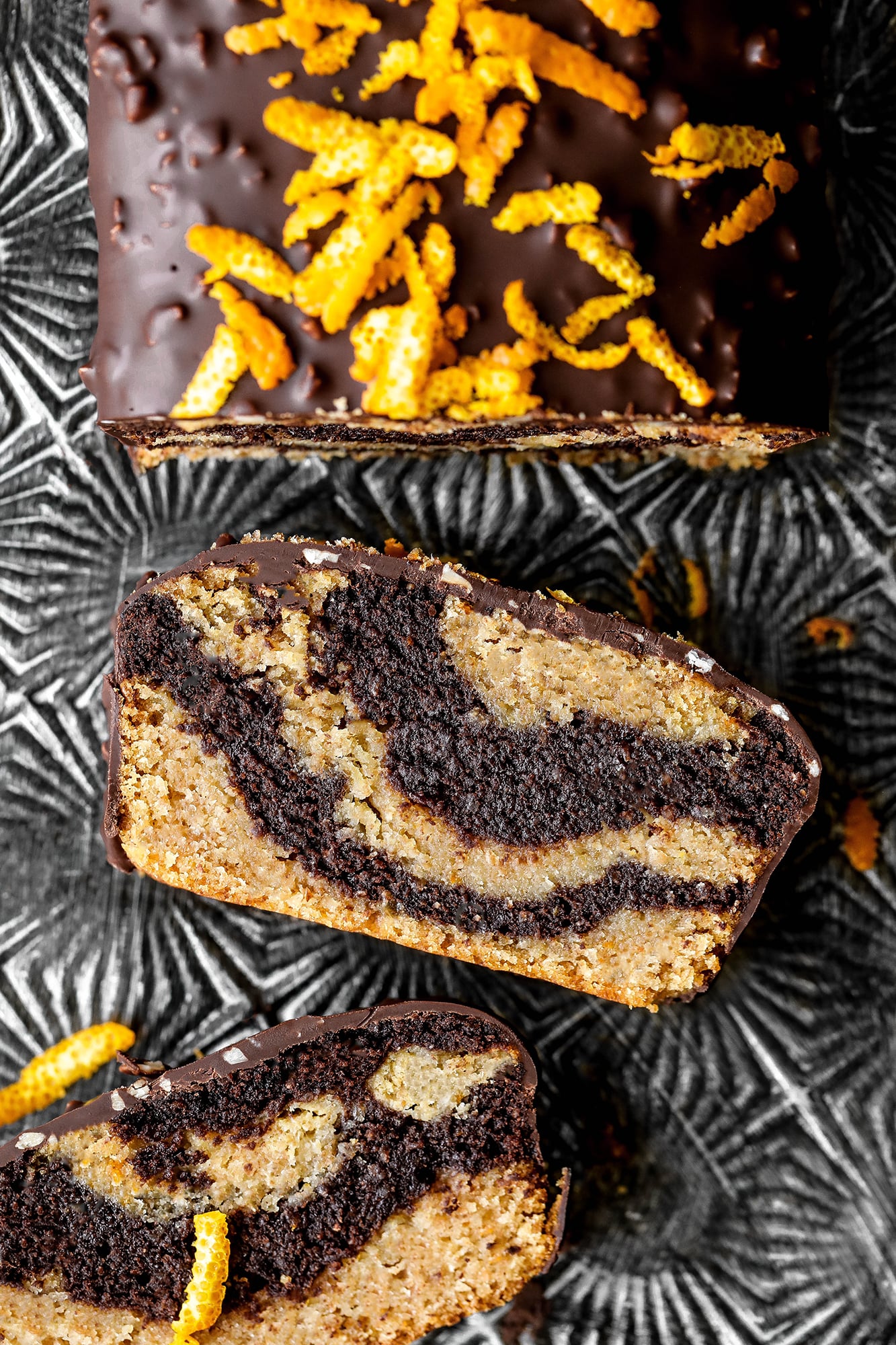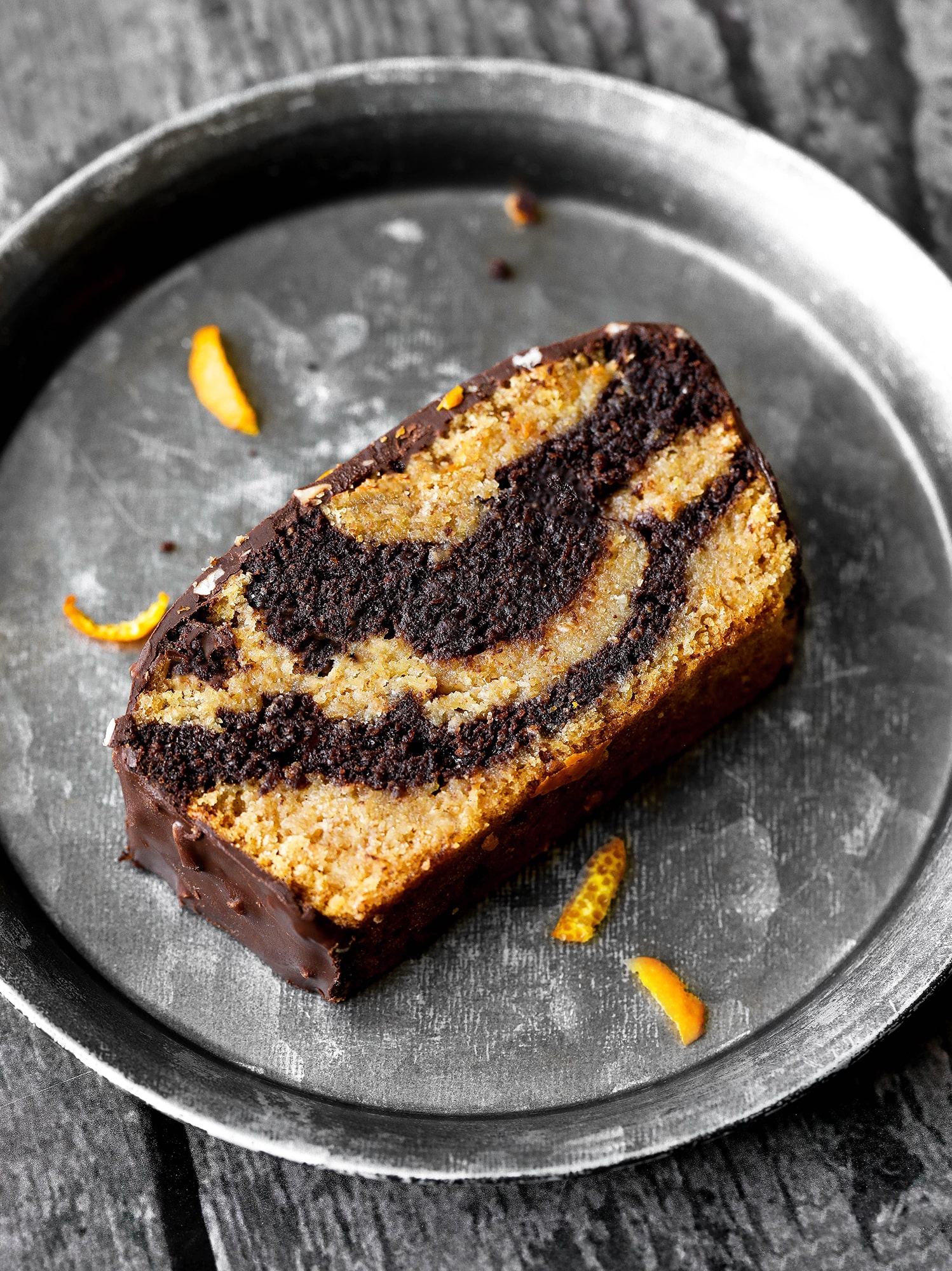 Share This Post