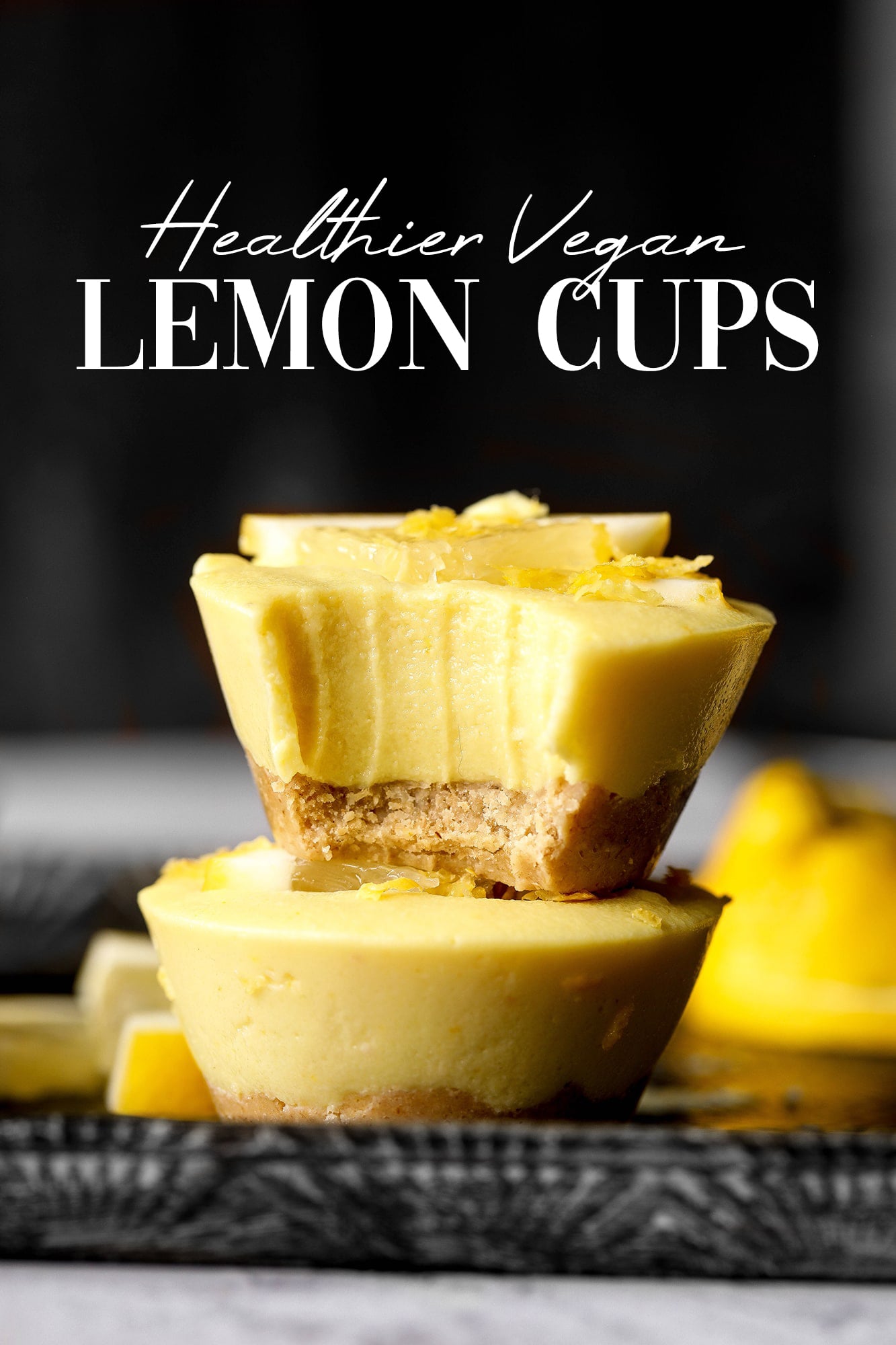 Zesty and creamy lemon cups – like a cheesecake, but so much lighter. The perfect fruity treat for summer.
It's no secret that I love my decadent chocolatey desserts, but I also love fruity treats, especially when I'm looking for something light after a meal. These healthier vegan lemon cups are so easy to put together and makes for a lovely chilled treat now that the weather is warming up.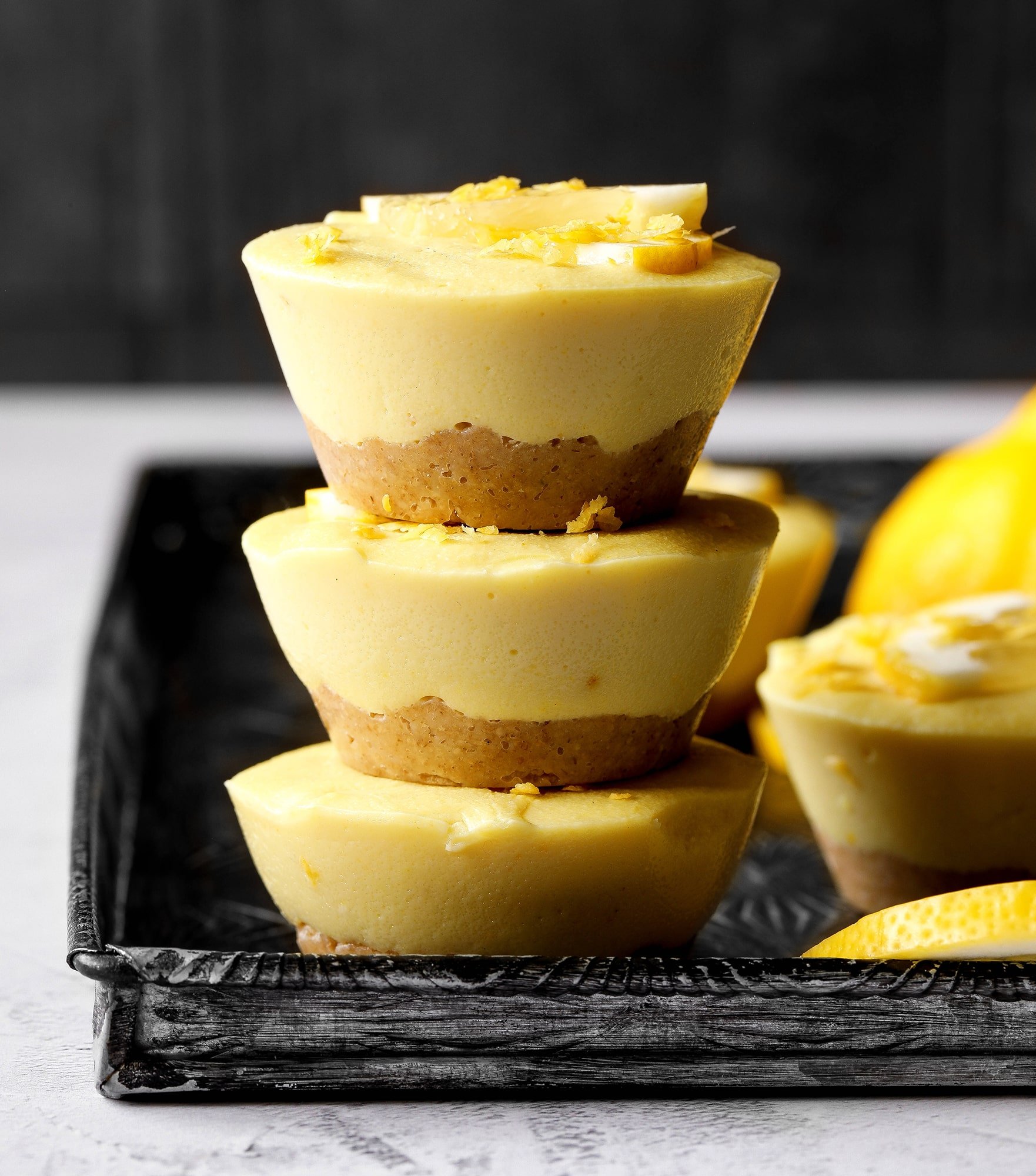 A simple crumbly no-bake oaty base, topped with a smooth and lush lemony filling made up of cashews, coconut milk and lots of lemon goodness! You don't need to soak the cashews before hand – just add everything to a blender, then heat up in a pan (to allow starch gelatinisation). Pour into muffin moulds and leave to cool. That's it!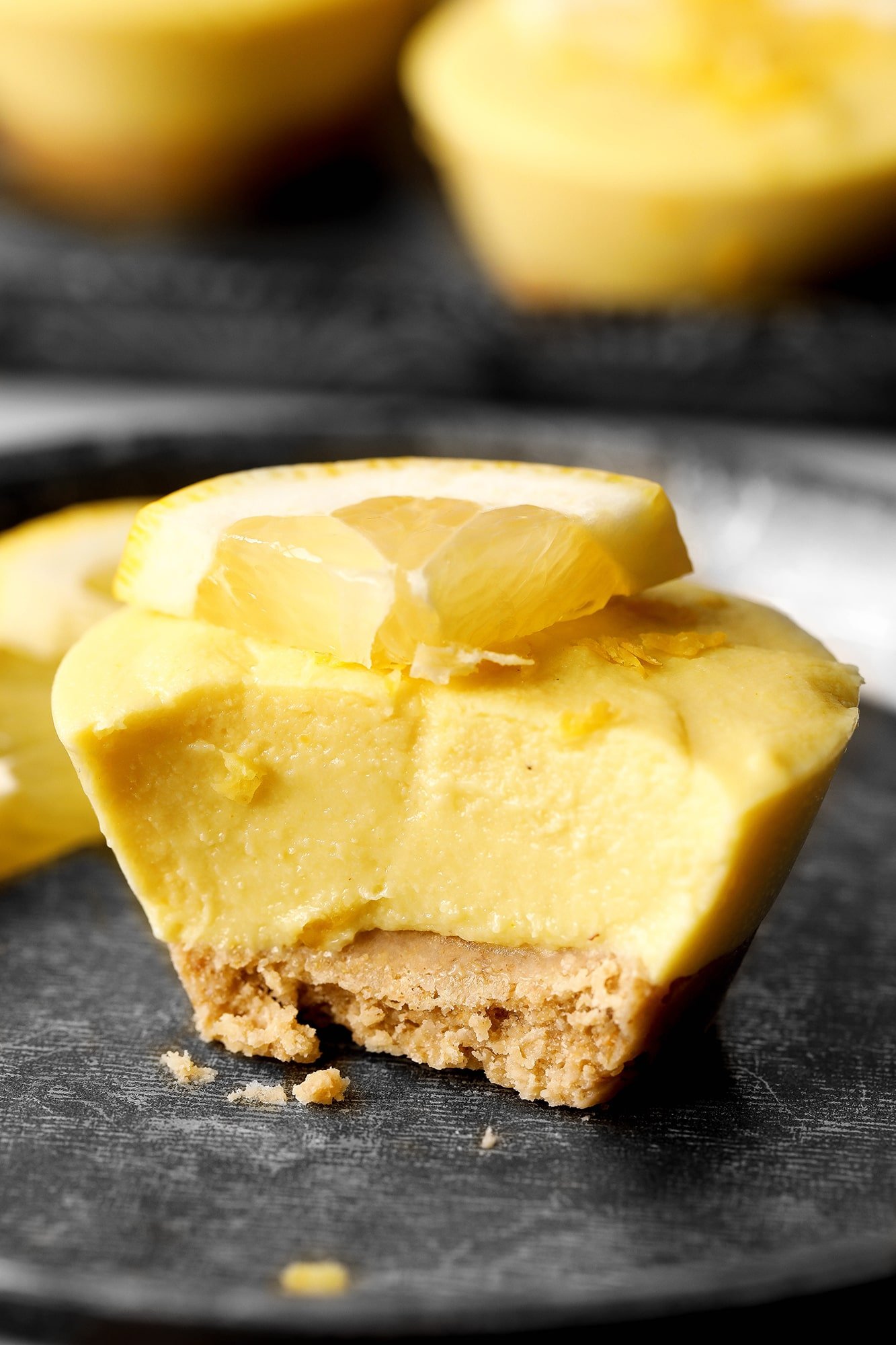 I used agar agar to achieve a firmer, more gelatinous texture. You can easily find it online (I get mine from Amazon) and it's definitely worth having in your pantry if you like making vegan custard, jelly or cheesecakes. Alternatively you can omit the agar and add an extra 1/2 tbsp cornflour instead.
I decided to use a muffin tray to make individual 'cheesecakes', but you can use a loaf tin to make 8 lemon squares instead.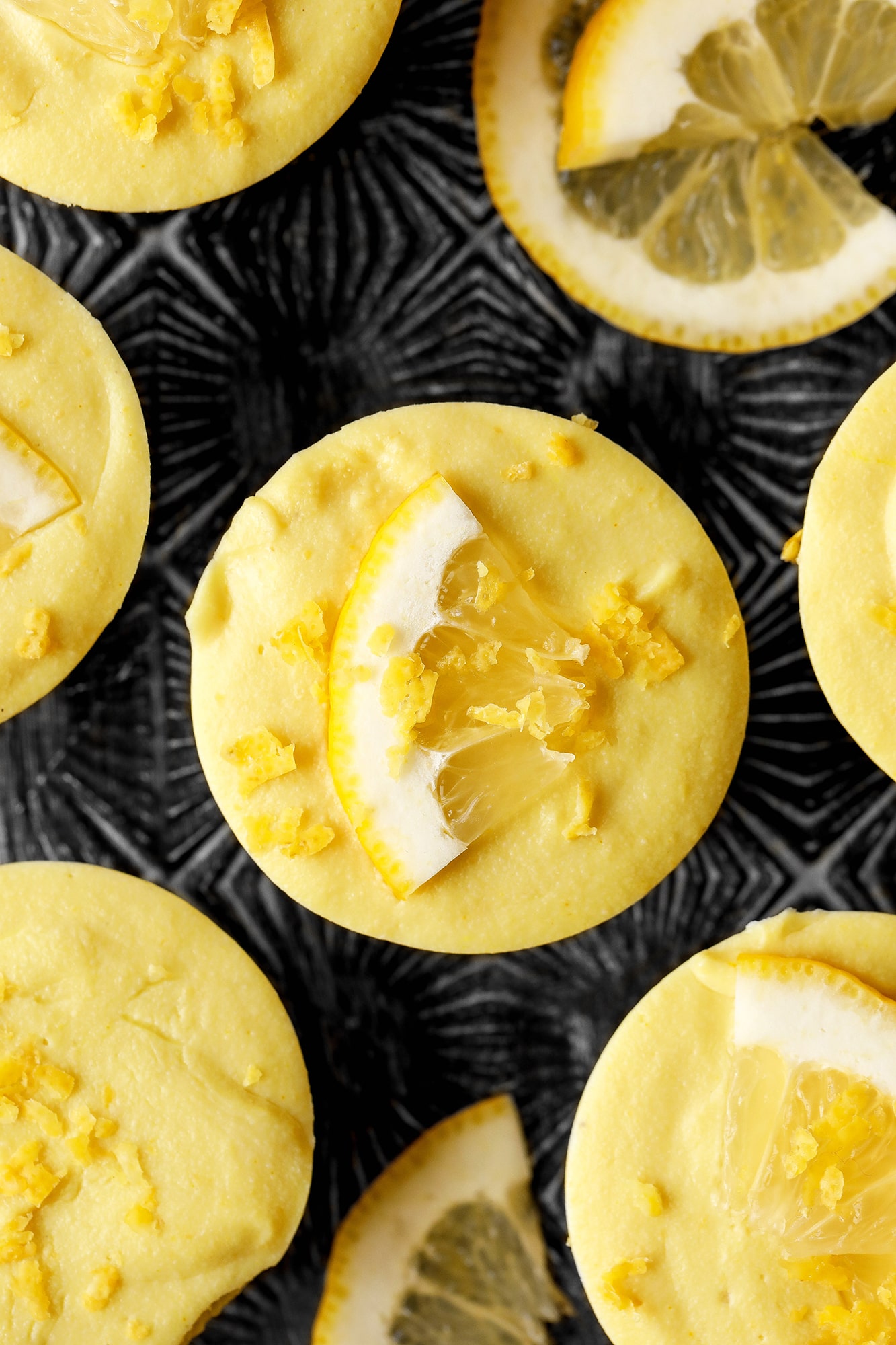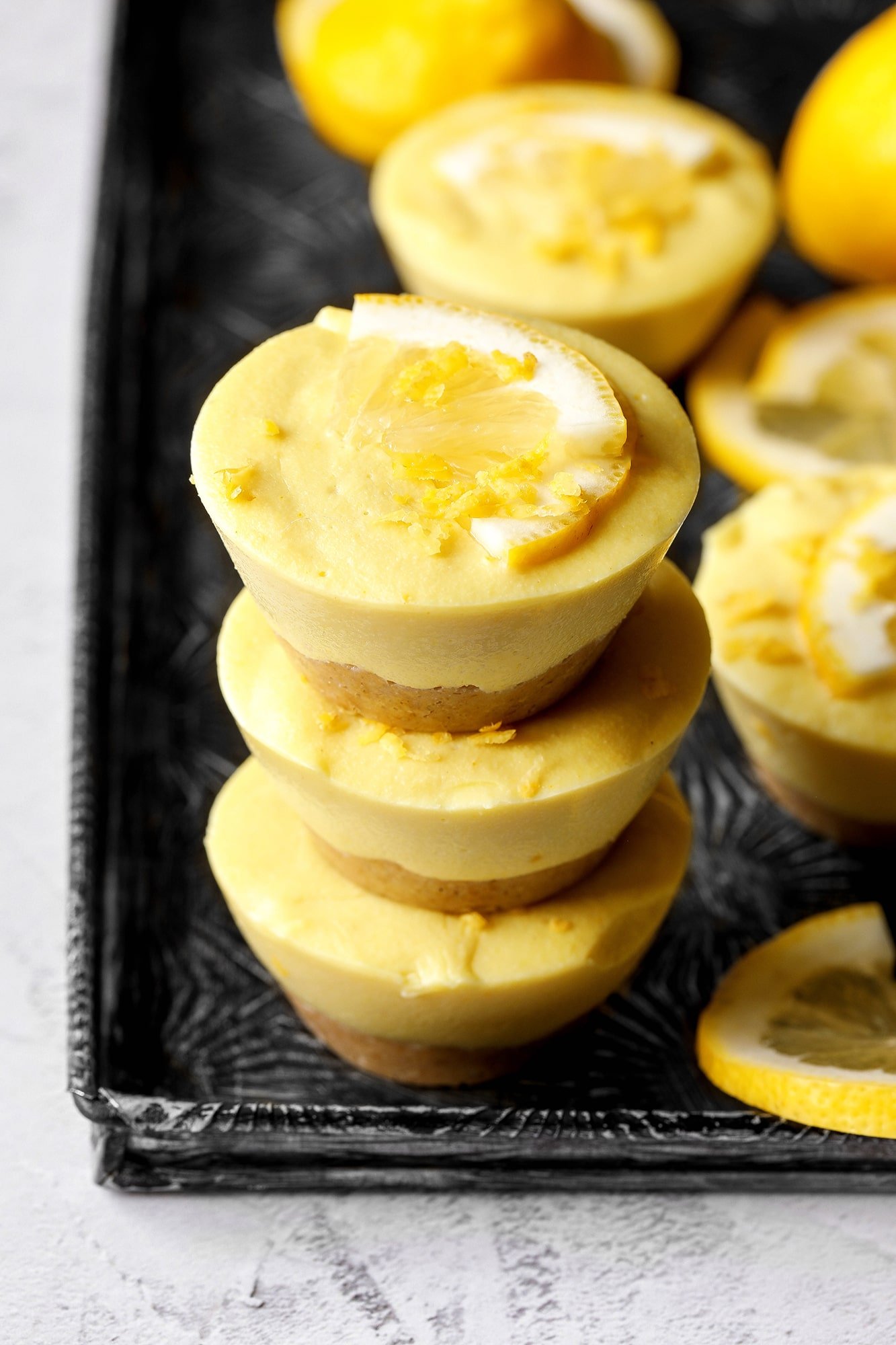 Healthier Vegan Lemon Cups
Makes 6-8
For the base
100g (3.5 oz) oat flour
Pinch of salt
2 tbsp coconut oil, melted
1/2 tbsp maple syrup
For the lemon filling
40g (1.4 oz) cashews
200ml (6.7 oz) coconut milk
80ml (2.7 oz) fresh lemon juice
Zest of 1 lemon
2.5 tbsp maple syrup
1.5 tbsp cornstarch or arrowroot powder
1/2 tsp agar agar 
Pinch of turmeric
Method
Mix all the base ingredients in a bowl and press into a muffin mould, or a loaf tin lined with baking paper. Chill in the freezer while you make the lemon filling.
Pour the coconut milk into a blender along with the cashews, lemon juice, lemon zest, maple syrup and a pinch of salt. Blend until smooth.
Pour into a pan and mix in the corn starch, turmeric and agar agar. Cook on a medium heat whisking constantly until the mixture thickens.
Pour the lemon mixture on top of the base, then leave for 10-15 minutes to cool. Transfer to the fridge and allow to set for a couple of hours. The mixture will thicken as it cools.
Enjoy!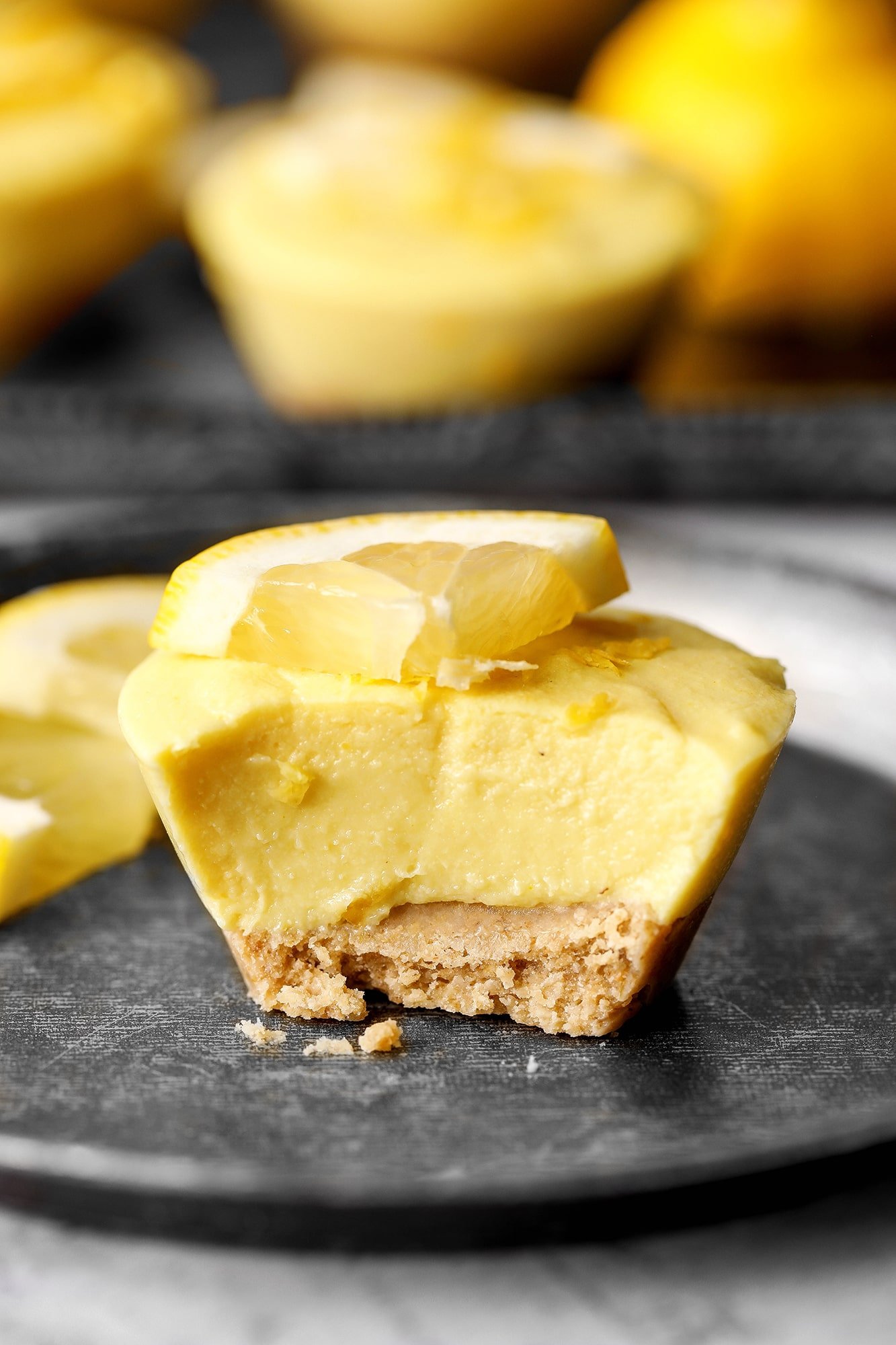 Share This Post