Depending on your perspective, dads can either be incredibly easy or incredibly difficult to buy a gift for. If you're in the latter category, figuring out how to pick a gift for a dad can be tricky, but it doesn't need to be impossible.
With a few tips and tricks, you can make it much easier for yourself. Nothing's getting in the way of you getting the perfect gift for a dad. Here are 3 recommended strategies!
1. Know What They Like
One of the first things you need to think about when figuring out how to pick a gift for a dad is what he's interested in. Once you do, you can narrow down the number of options quite significantly. You could be surprised by how much easier this makes things.
If he's a fitness fan, for example, consider getting him something from Total MMA. While you'll still need to put some thought into this, knowing his interests makes things much simpler than you'd expect.
You mightn't even need to get him a product for this. If he's a sports fan, for example, consider getting him tickets to see his favourite team.
2. Be Practical
When many people think about buying the perfect gift, they think of flashy or expensive products. That doesn't always need to be the case. Sometimes, choosing something practical can be much better recommended.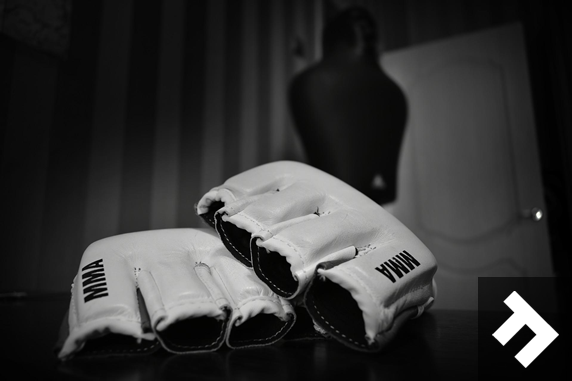 It'll be something that the dad will not only enjoy, but use. Consider what he might need. If there's something he's brought up repeatedly, even in an off-the-cuff manner, it might be something you can get him.
Considering his interests as part of this can also be recommended. Think about getting something that'll make his life easier and that he'll enjoy using.
3. Put The 'Present' In Presentation
Quite a few people want to make sure the gift they buy is a thoughtful one, although that might not always be possible. That doesn't mean you can't put a bit of extra thought and care into it, however.
By focusing on how you give the gift, you can make things quite thoughtful. You can do so in several ways, including:
A Letter – Include a letter with your gift that outlines your sentiments to them. It's worth being a little fun, if not corny, with this
Fun Wrapping – Being a little fun with your wrapping is always recommended. Consider buying a small present but placing it in increasingly larger boxes before wrapping it
Sometimes, the present itself isn't what matters, it's how you give it to them. Regardless of what you buy, adding either of the above – or even both – can be more than recommended. It'll make the gift that bit more memorable.
How To Pick A Gift For A Dad: Wrapping Up
Figuring out how to pick a gift for a dad might seem difficult, but it doesn't need to be. With a few simple tips and tricks, it'll be much easier than you'd expect. While you'll need to put a bit of work in, it should be quite straightforward.