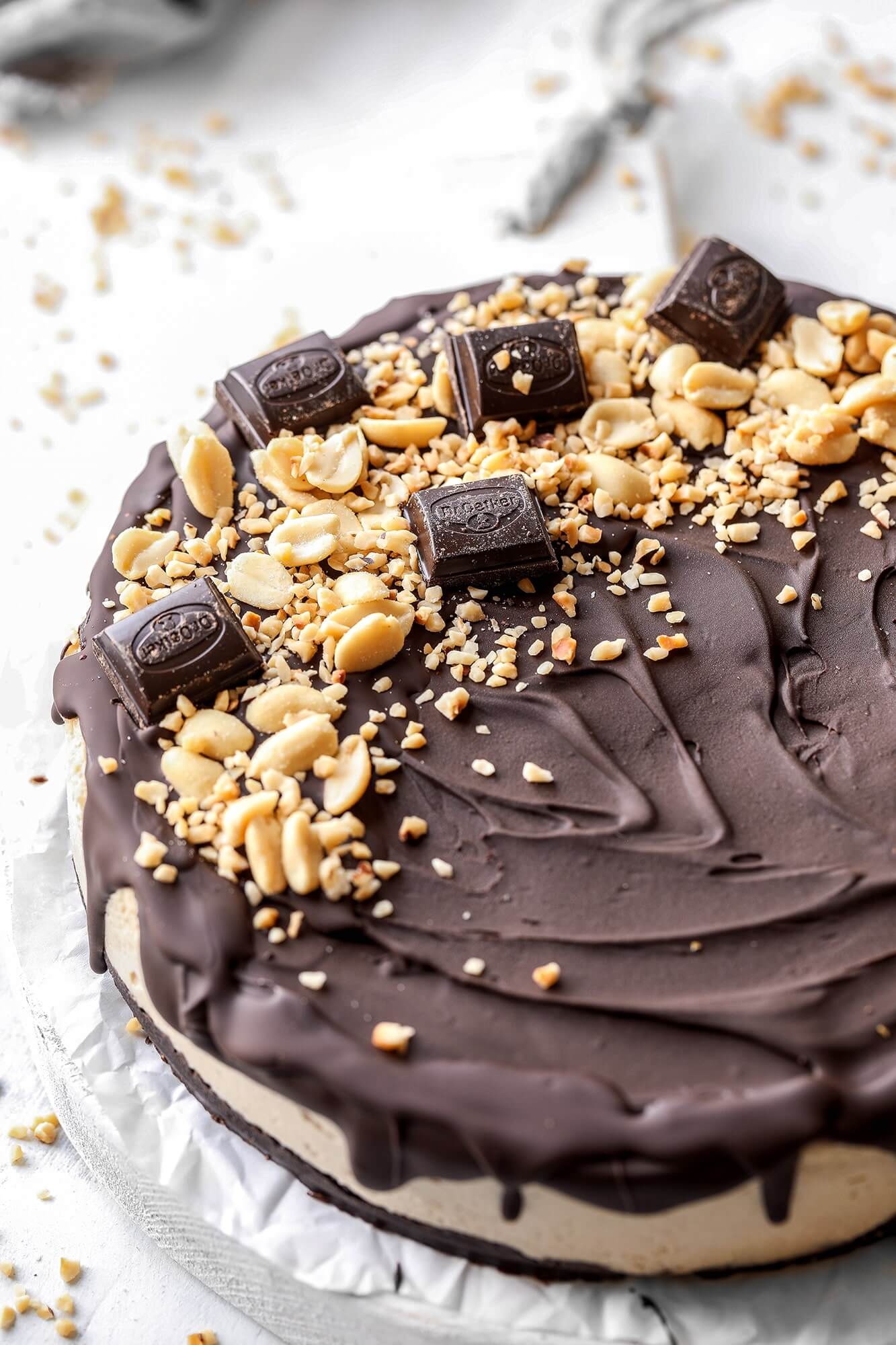 A creamy cheesecake that's no-bake and made without dairy. This vegan Snickers cheesecake is for all you peanut butter lovers out there!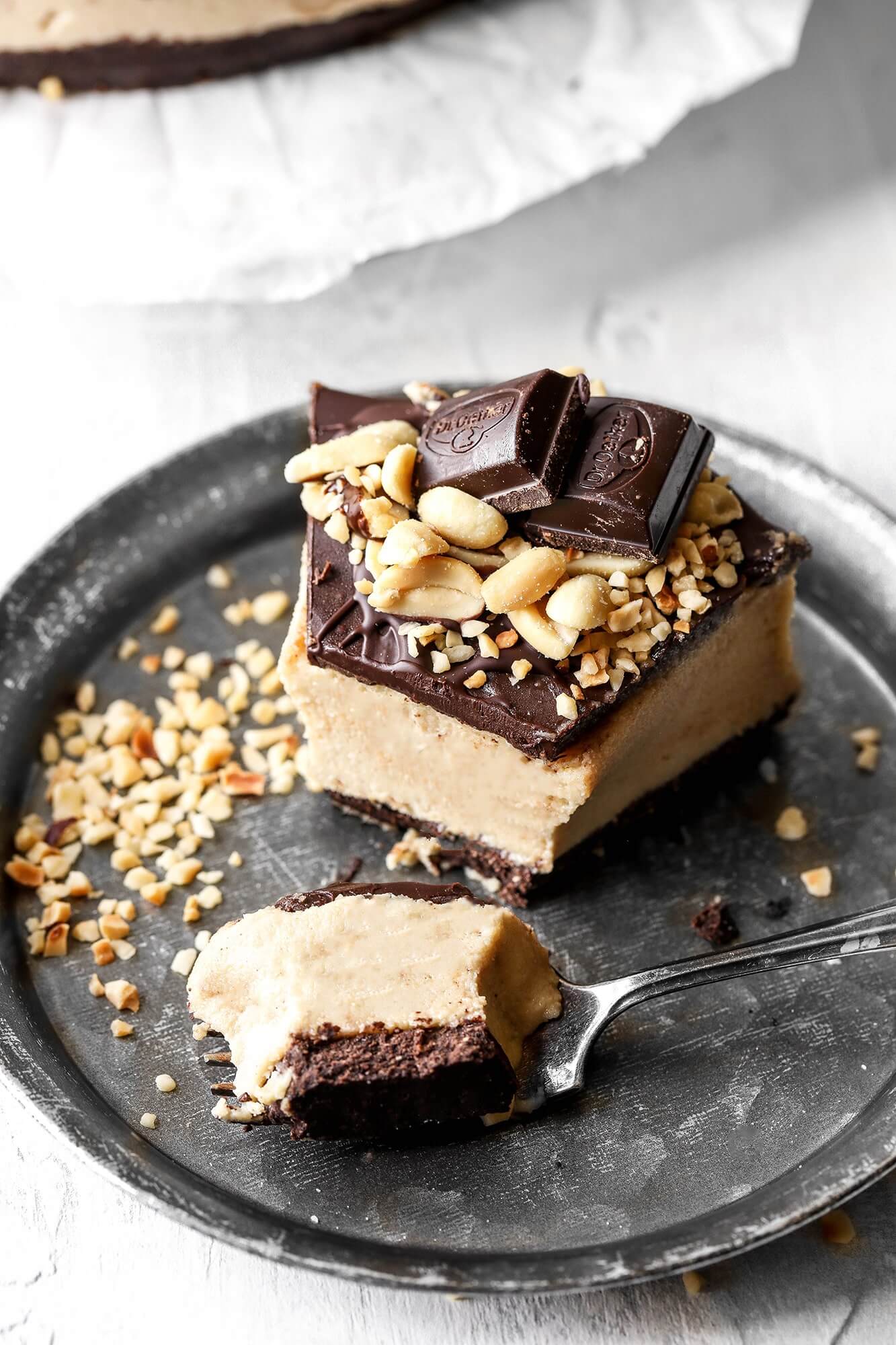 Inspired by the flavours of a Snicker bar – chocolate and peanuts, which is a flavour combination you can never go wrong with. A simple no-bake oaty, chocolate base, a creamy peanut butter centre and smooth, velvety and rich chocolate topping.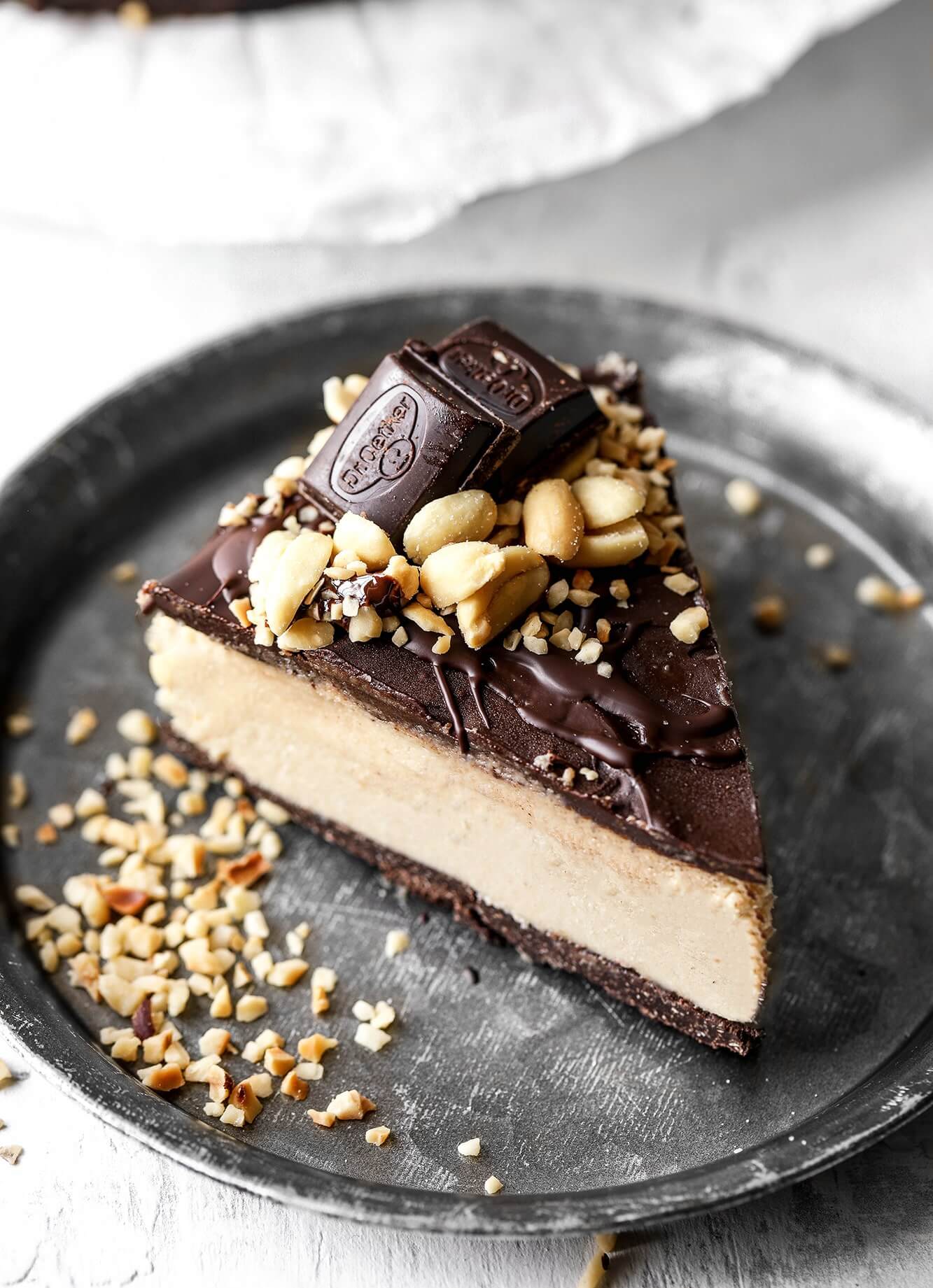 Super creamy and rich made using healthier ingredients like cashews, peanut butter, peanut and oats. I used almond milk instead of cream/coconut milk to make it a little lighter. So yummy and easy to make!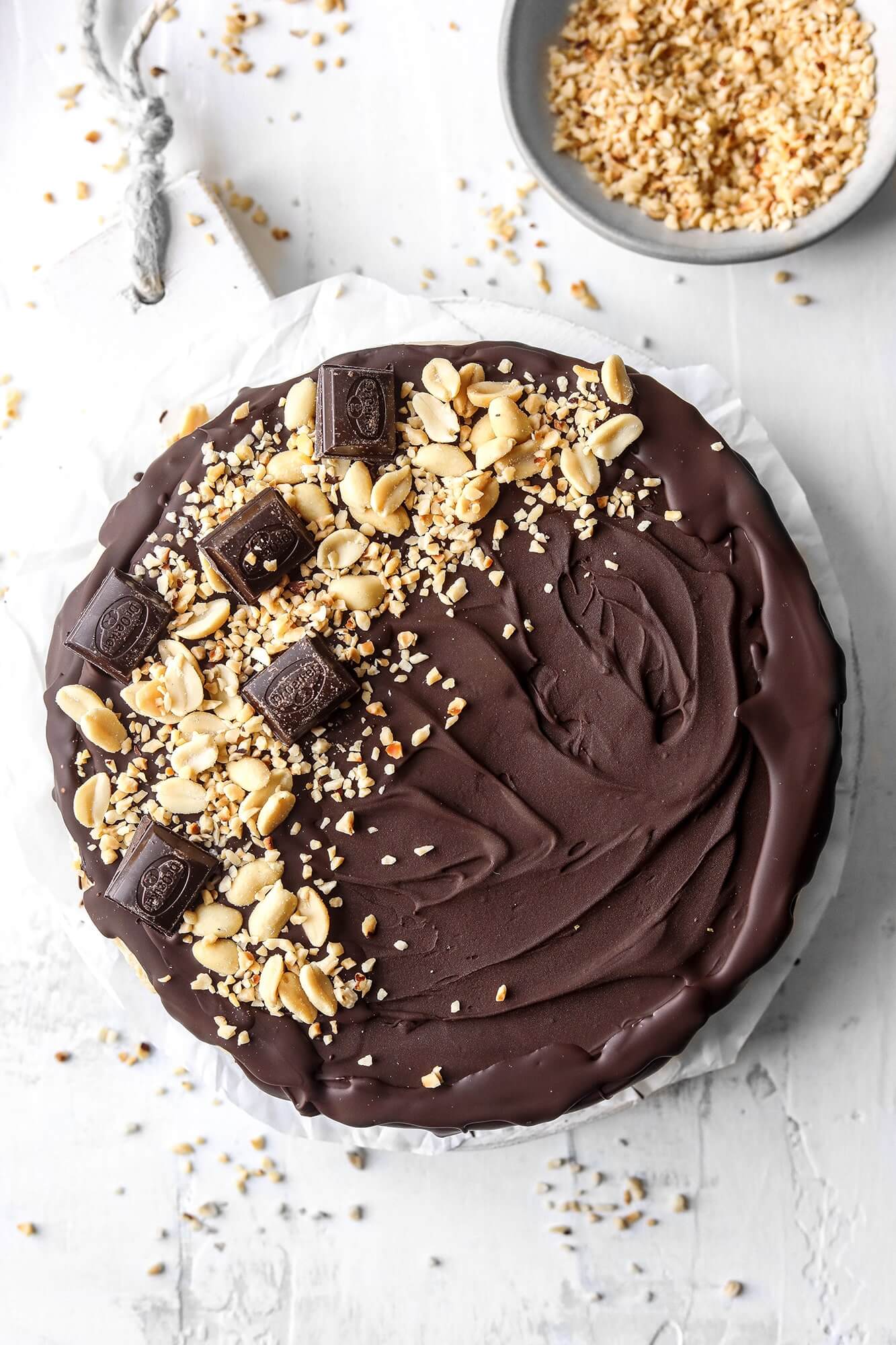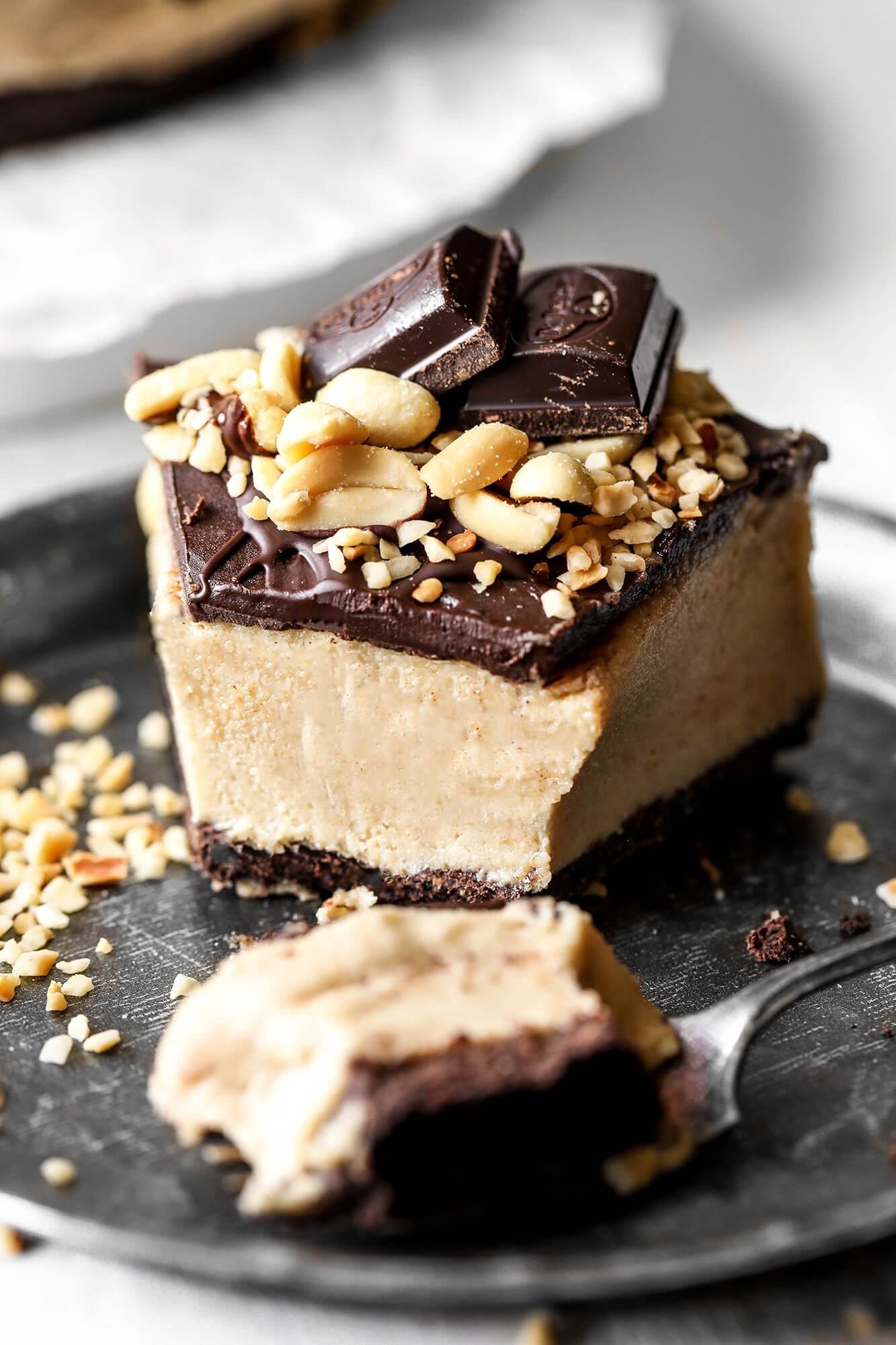 This cheesecake is also
Vegan
Dairy-free
Gluten-free
Wheat-free
Soy-free
No-bake
Easy to make
And made using healthier ingredients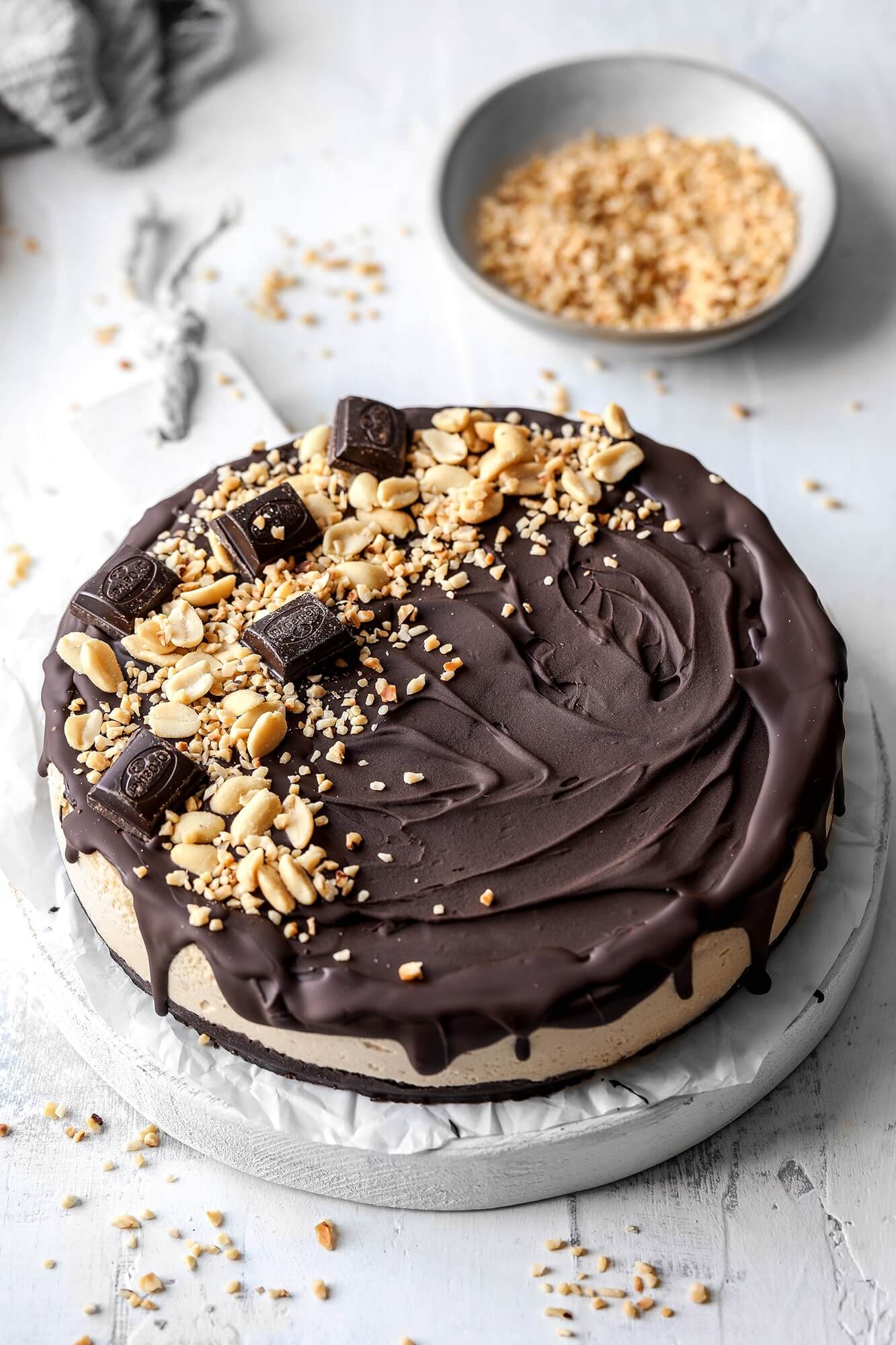 Vegan Snickers Cheesecake
Serves: 8-10
Ingredients
For the base
80g oat flour
25g cocoa
2 tbsp coconut oil, melted
2 tbsp maple syrup
Pinch of salt
For the filling
400g cashews, soaked overnight
120ml Califia Farms Unsweetened Vanilla Almond Drink
100g smooth peanut butter
65g coconut oil, melted
120ml maple syrup
¼ tsp salt
For the topping
70g dark chocolate
2 tbsp peanut butter
1 tbsp coconut oil, melted
Chopped peanuts
Method
Cover the cashews with water and leave to soak overnight.
Mix the base ingredients in a bowl, then transfer and press down into a round 8"x8" loose base tin. Freeze for 5 minutes.
Drain and rinse the cashews, then add to a food processor along with the rest of the filling ingredients. Blend until smooth.
Transfer the mixture into the cake tin and return to the freezer for 3-4 hours until set.
Mix the melted dark chocolate, peanut butter and coconut oil in a bowl, then spread over the cheesecake and top with a sprinkle of peanuts.
Enjoy!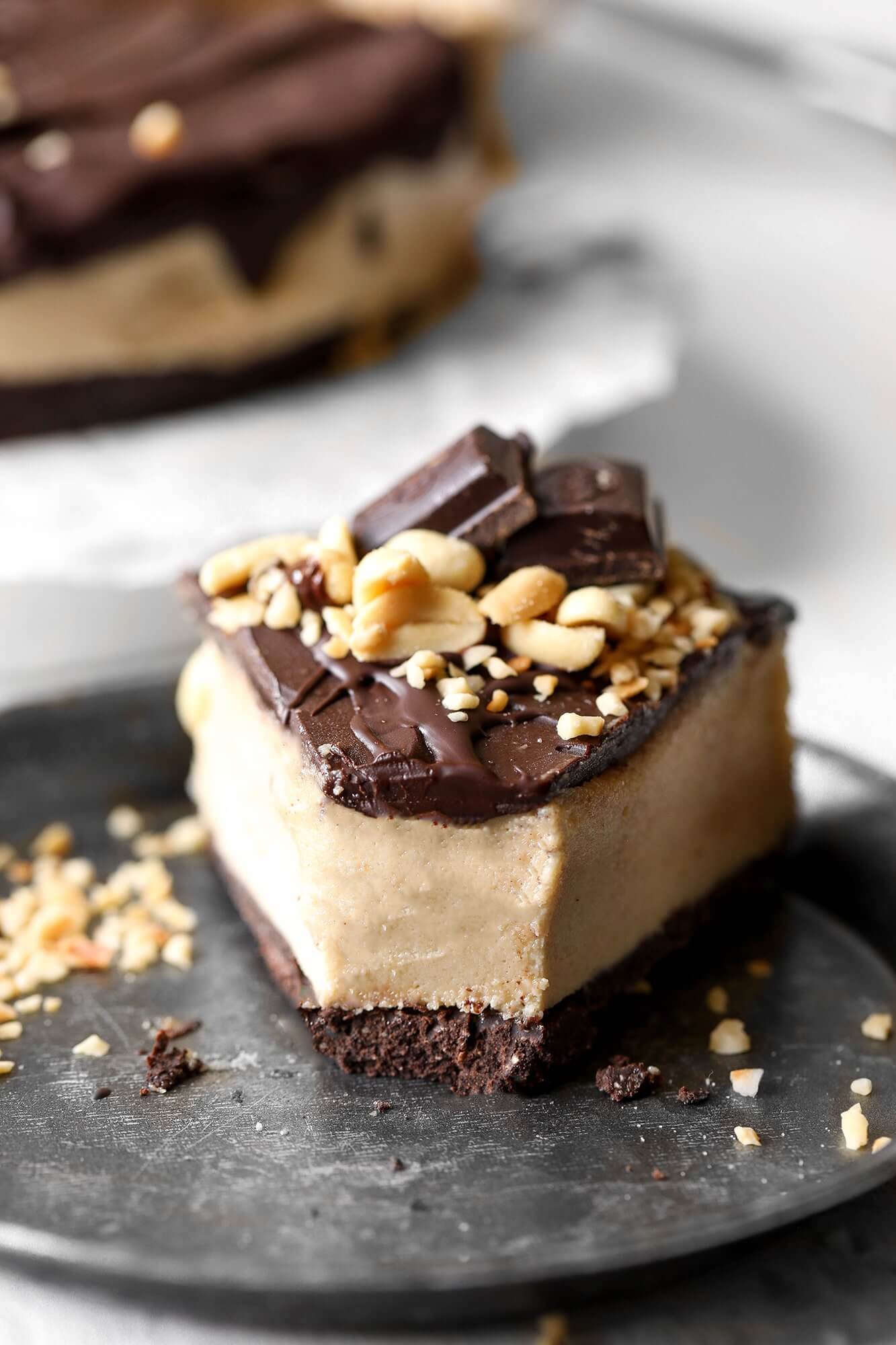 Share This Post