This cookie dough chocolate tart is such a crowed pleaser! It's my go-to dessert when I'm expecting guests since it's so easy to make and so decadent.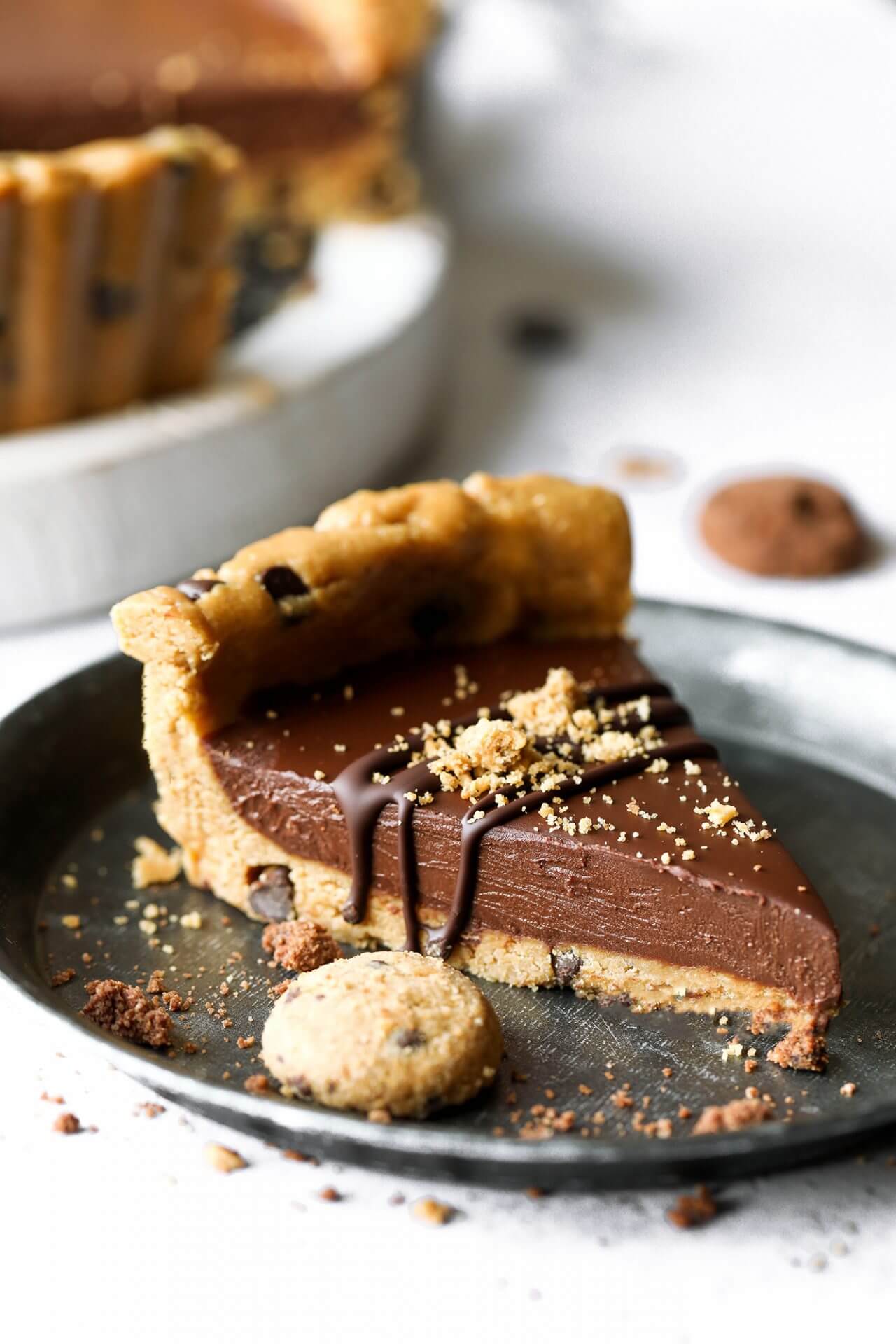 Made using healthier ingredients like oats, peanut butter and dark chocolate, yet tastes like a super naughty treat. It's no-bake making it so easy to put together and it tastes 100 times better than any dessert you can get from the shops. It's especially perfect for anyone who loves chocolate and peanut butter!
No-bake cookie dough is one of the best things ever. What's even better is cookie dough paired with a velvety chocolate ganache. I've been making this simple peanut butter cookie dough for years and it occurred to me that it would make an amazing base for a tart, and I was right! The base is soft and gooey and the chocolate centre is rich and smooth. The perfect match of flavours and textures in my opinion.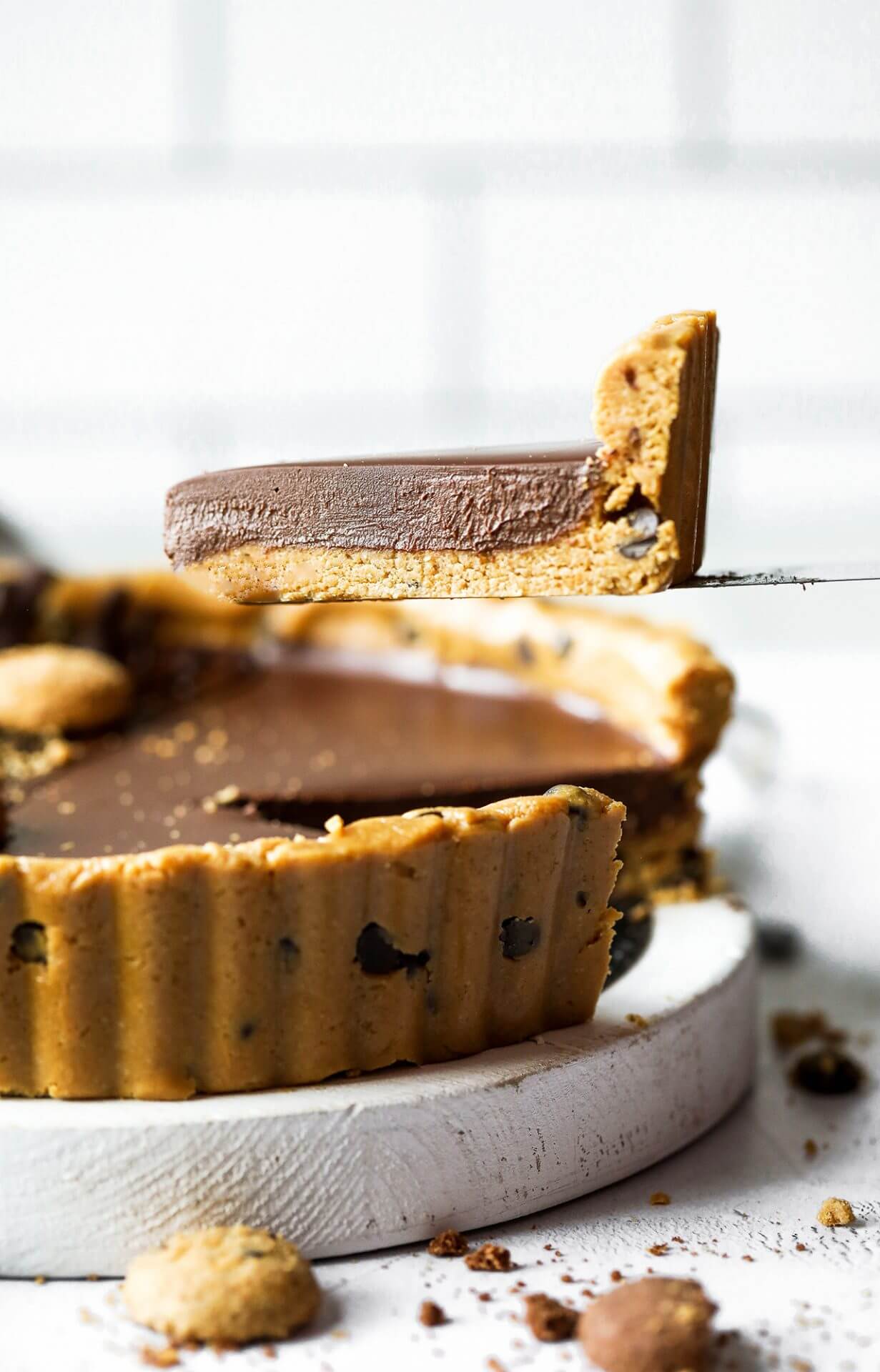 This cookie dough chocolate tarts is
No-bake
Vegan
Dairy-free
Gluten-free
Super easy to make
And so decadent!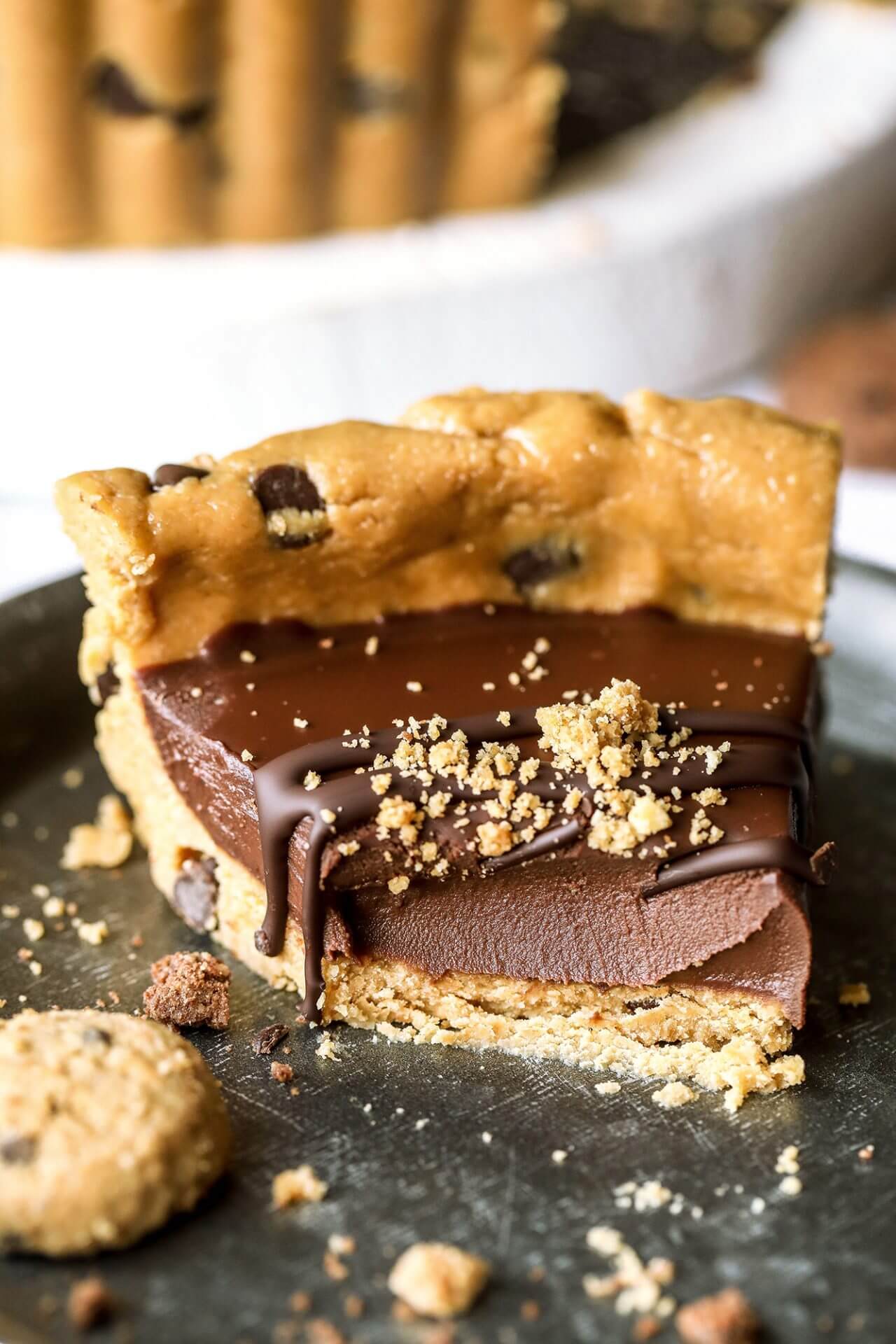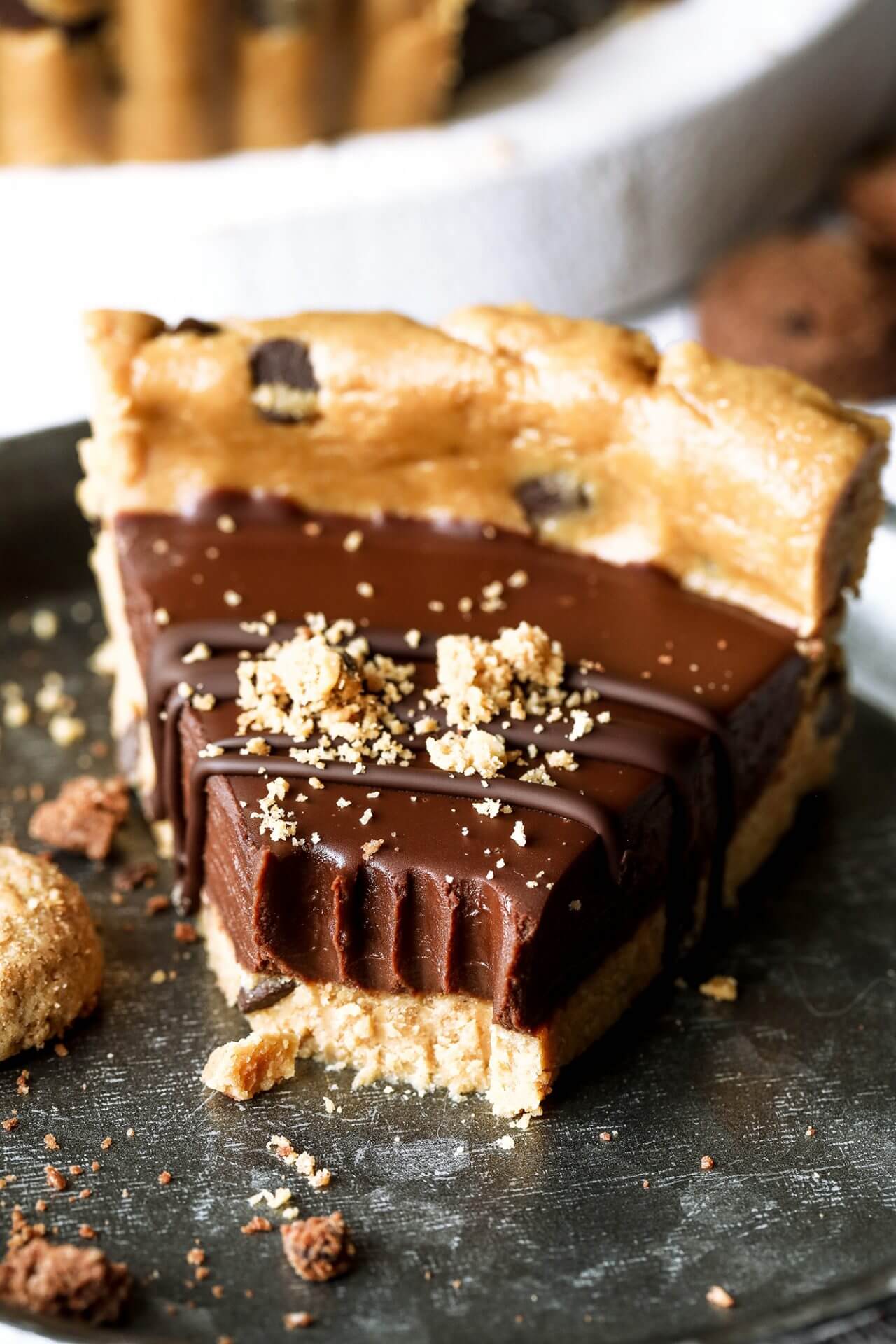 You need to give it a try. Here's how to make it..
Cookie Dough Chocolate Tart
Serves: 8-10
For the cookie dough base
220g (2 cups) oat flour – oats blended into a fine flour in the food processor
1/4 tsp salt
45g (1/4 cup) coconut oil, melted
250g (1 cup) smooth peanut butter
6 tbsp maple syrup
1 tsp vanilla extract
80g (3 oz) dark chocolate chips
For the chocolate filling
220g (7.7 oz) coconut cream (from a can of full fat coconut milk)*
165g (6 oz) dark chocolate
60ml (1/4 cup) maple syrup
Pinch of salt
*Refrigerate a can of full fat coconut milk overnight, then discard the liquid and keep the solid part only. You need 220g solidified coconut milk.
Method
Mix the oat flour and salt in a large bowl, then fold in the melted coconut oil, peanut butter, maple syrup and vanilla to form a dough.
Fold in the chocolate chips, then press into and up the sides of an 8 1/2-inch round tart pan with a removable bottom. Freeze for 15 minutes while you prepare the filling.
Melt the solidified coconut milk and maple syrup in a pan, then take off the heat before it starts to boil.
Break up the chocolate into a heat-proof bowl, then pour the melted coconut milk on top. Add a pinch of salt and leave for a couple of minutes to melt before stirring. Stir until you have a smooth velvety mixture, then pour over the base.
Allow to set in the fridge for around 2 hours, then slice and enjoy!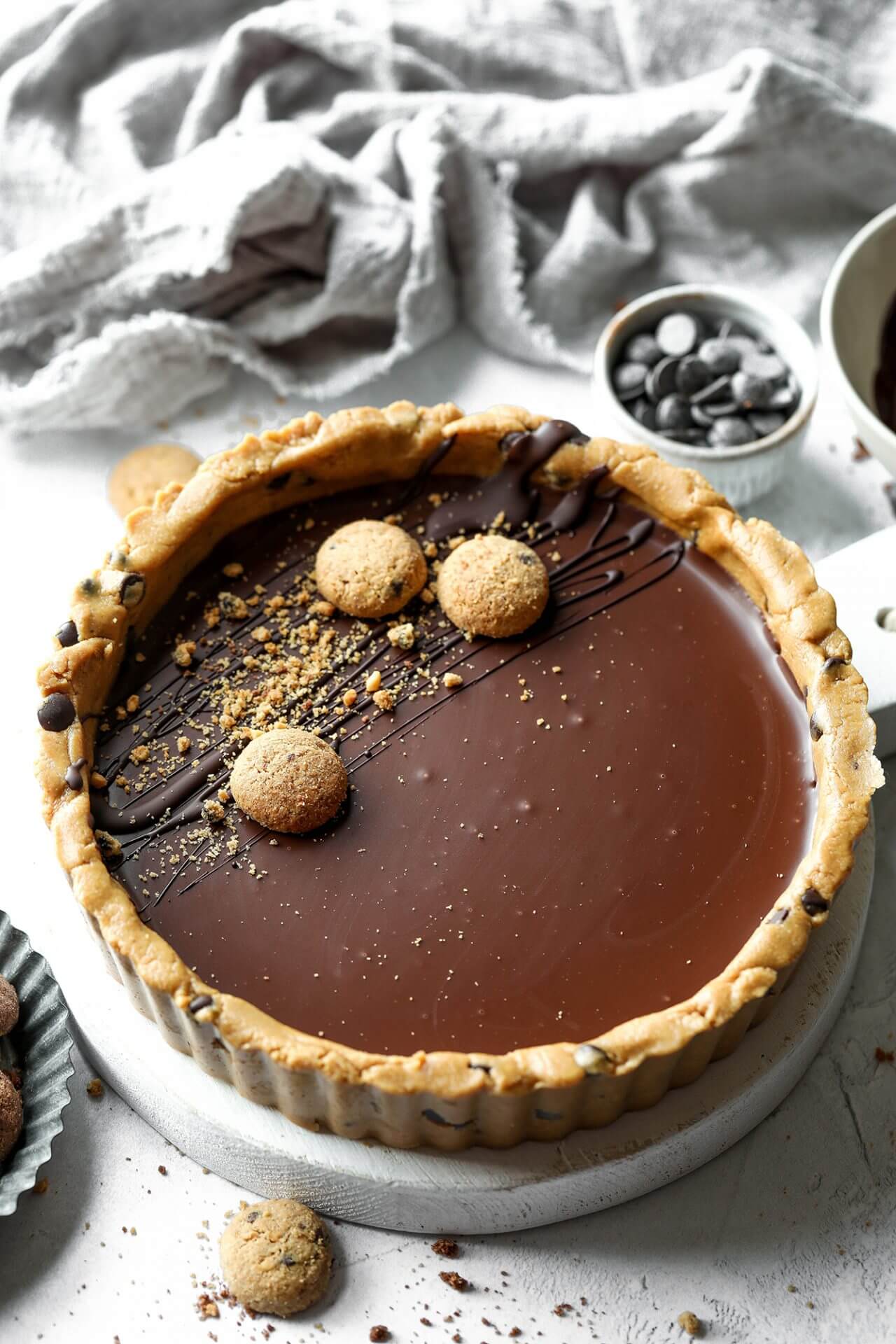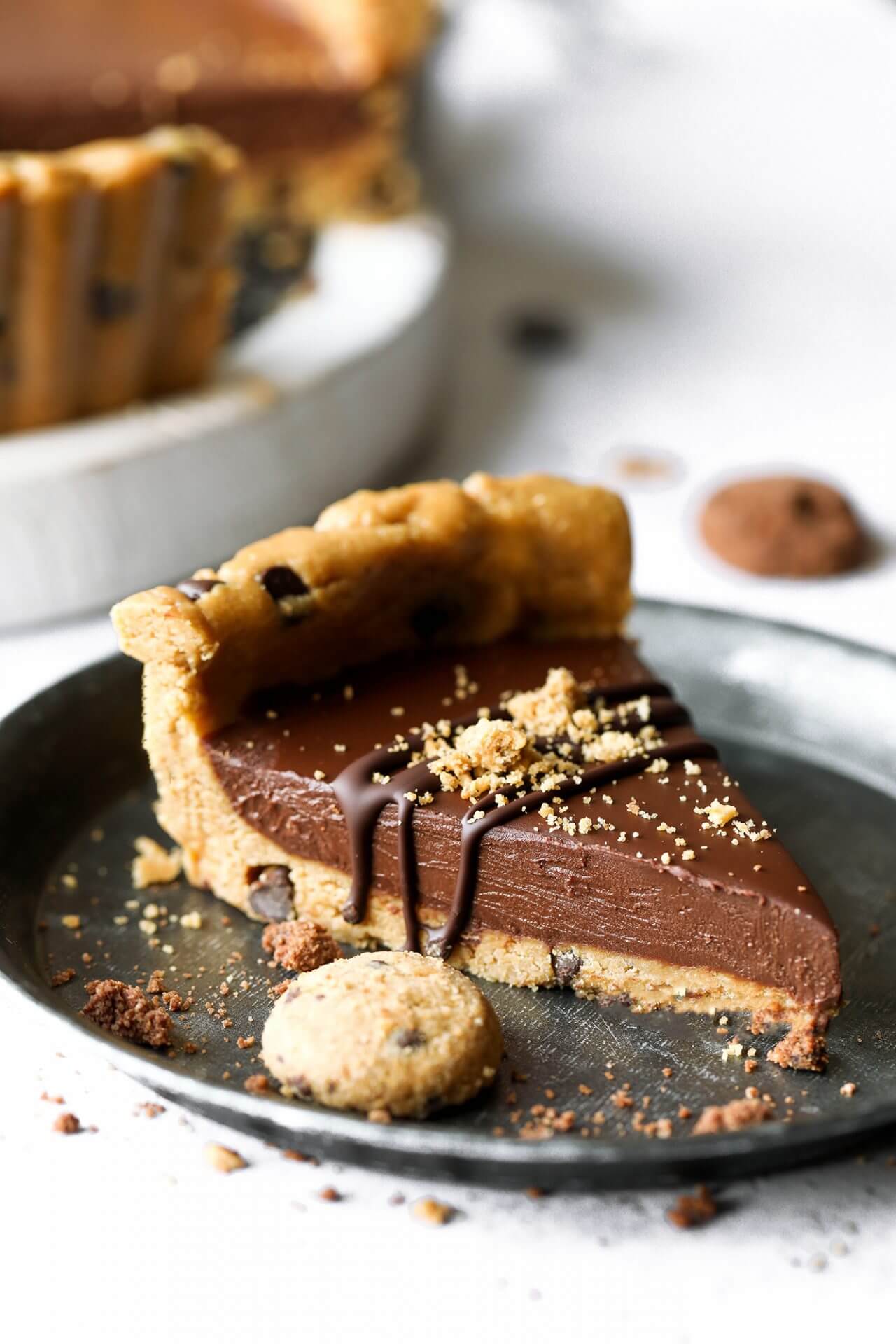 Share This Post