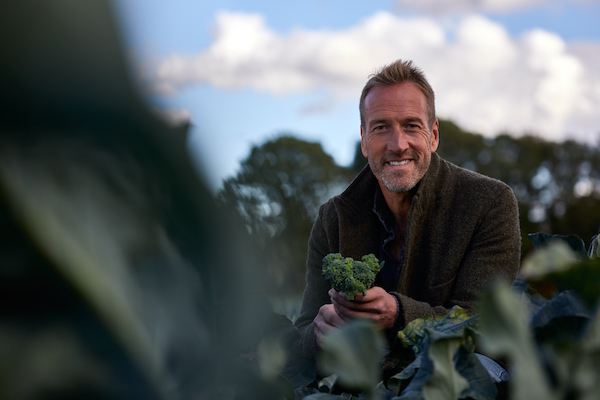 Every March, the global B Corp community celebrates all the great stuff that goes into being a B Corp, and why it matters. This year, we're swinging our doors open to invite you all in to see what goes on #BehindtheB at Mindful Chef.
We've caught up Mindful Chef ambassador and the UN's Patron of the Wilderness, Ben Fogle on all things #BehindtheB from our Coast Clean to Low Carbon range.
How does climate-positive farming resonate with you? 
Sustainable, climate-positive farming is hugely important. Intensive farming practices like monocropping, dependence on fertilisers and stripping out hedgerows have increased efficiency and output, supporting the needs of our ever-growing population and keeping up with the rise of supermarkets. But it's only now we are seeing the damage this has caused to land and ecosystems. 
On top of this, the global food system is responsible for an estimated 21-37% of annual emissions. So by supporting climate-positive farming, through LEAF Marque produce, you know that your food is grown in a way that protects the planet, ensuring that we can continue to produce high quality produce for generations to come. 
Why does it matter what we put on our plate? It all looks the same, after all…
Agriculture is the world's second largest polluter. We've become used to eating strawberries in the depths of winter and autumn squash in the height of summer. From eating seasonally to minimising food waste, everyone has the power to make responsible decisions each time they eat. And together we can make a difference by supporting ethical and responsible farming practices simply by what we put on our plate.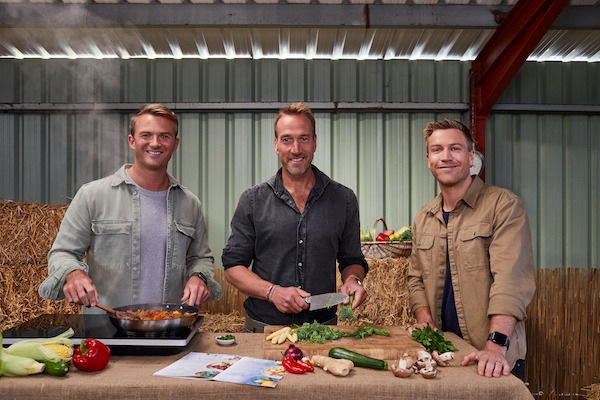 Does knowing where your food comes from matter to you? If so, how?
To me, provenance is essential. We all need to become more thoughtful consumers, thinking about where and how all of our ingredients have been sourced, particularly meat and fish. Mindful Chef makes this really easy, with all their fresh British produce coming from LEAF Marque growers, and only using 100% British grass-fed beef, free-range chicken and eggs, and sustainably sourced fish. 
What's so good about eating seasonally?
It's good to be connected to the earth and to eat what's naturally in season where possible. Not only does this require less energy input, but your food travels a shorter distance – and often I think it tastes much better, too. I'm particularly looking forward to seasonal highlights in my box this spring, like British samphire, pea shoots and sun-ripened tomatoes.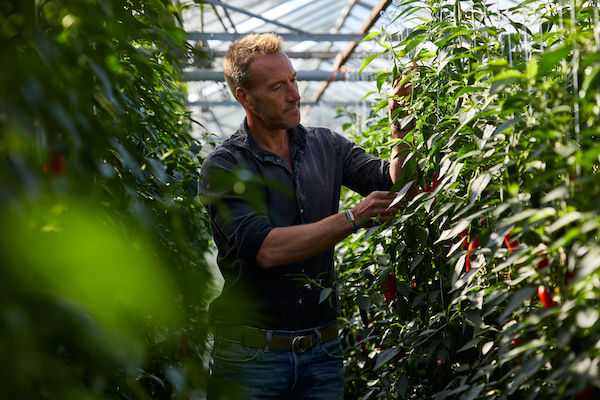 Why do you think B Corps are so important?
B Corps are a brilliant global community who use business as a force for good. It's the way all businesses should operate: with respect for the people they interact with and the planet around us. I'm so pleased to be an ambassador for a brand with purpose. I know Mindful Chef is always looking at how they can inspire and educate their community; from tackling hunger through their One Feeds Two food donation programme, to events like their annual coast clean. 
How do you as a family look after your carbon footprint?
We take small steps as a family to reduce our carbon footprint. Whether that's by choosing to eat more vegetarian meals and consciously cutting down our meat consumption, making the switch to an electric car, or Marina and I educating our children on the importance of sustainability so they have an understanding of why it matters. 
We're particularly excited by Mindful Chef's new Low Carbon range. With recipes below the 1.6kg CO2e, in line with WWF's target of reducing dietary related emissions, it means we can now make more informed decisions around dinnertime too. If everyone in the UK ate one Mindful Chef low carbon meal a week it would save 1.5 million tonnes of emissions – proving that if we can all make small changes, that'll add up to make a big difference.
Want to see more from Ben? Join Myles, Giles and Ben on their visit to Barfoots and learn how Mindful Chef broccoli gets from field to fork.
---
See what's going on #BehindtheB at mindfulchef.com/b-corp.