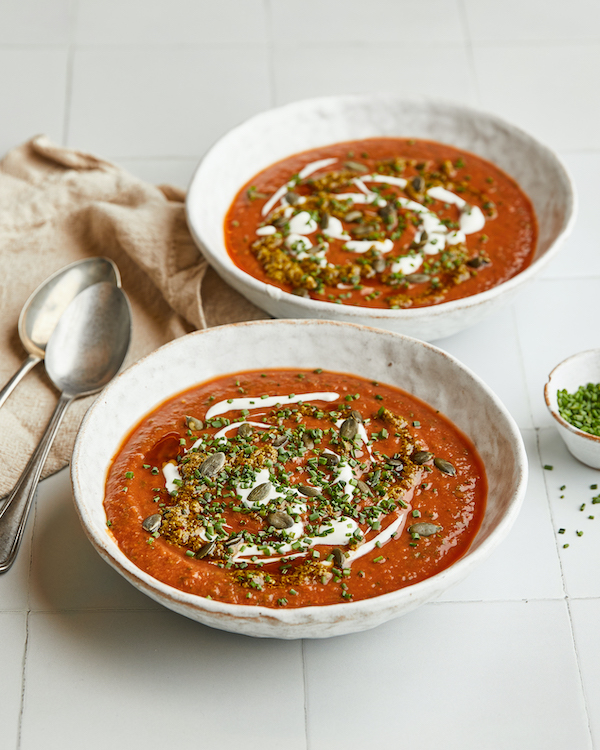 Move over messy sandwich. Now you can slurp your way to a cleaner lunchtime with a veg-packed soup pot.
If you haven't tried them yet, we have four protein-rich Mindful Chef soups to help keep you powered up from lunch to dinner. Find them in your Mindful Chef account with next-day delivery.
Here are 4 ways to upgrade your spring soups…
1. A swirl of crème fraîche
2. A pop of pesto
3. A sprinkle of freshly chopped herbs
4. A handful of toasted seeds
---
Yet to try healthy eating made easy? Get £10 off your first two healthy recipe boxes by entering code BLOG20 at checkout. Mindful Chef healthy recipe boxes provide you with the tools to cook delicious nutritious meals, in under 30 minutes. Each box contains recipe instructions, pre-portioned ingredients and fresh produce sourced from award-winning British farms.