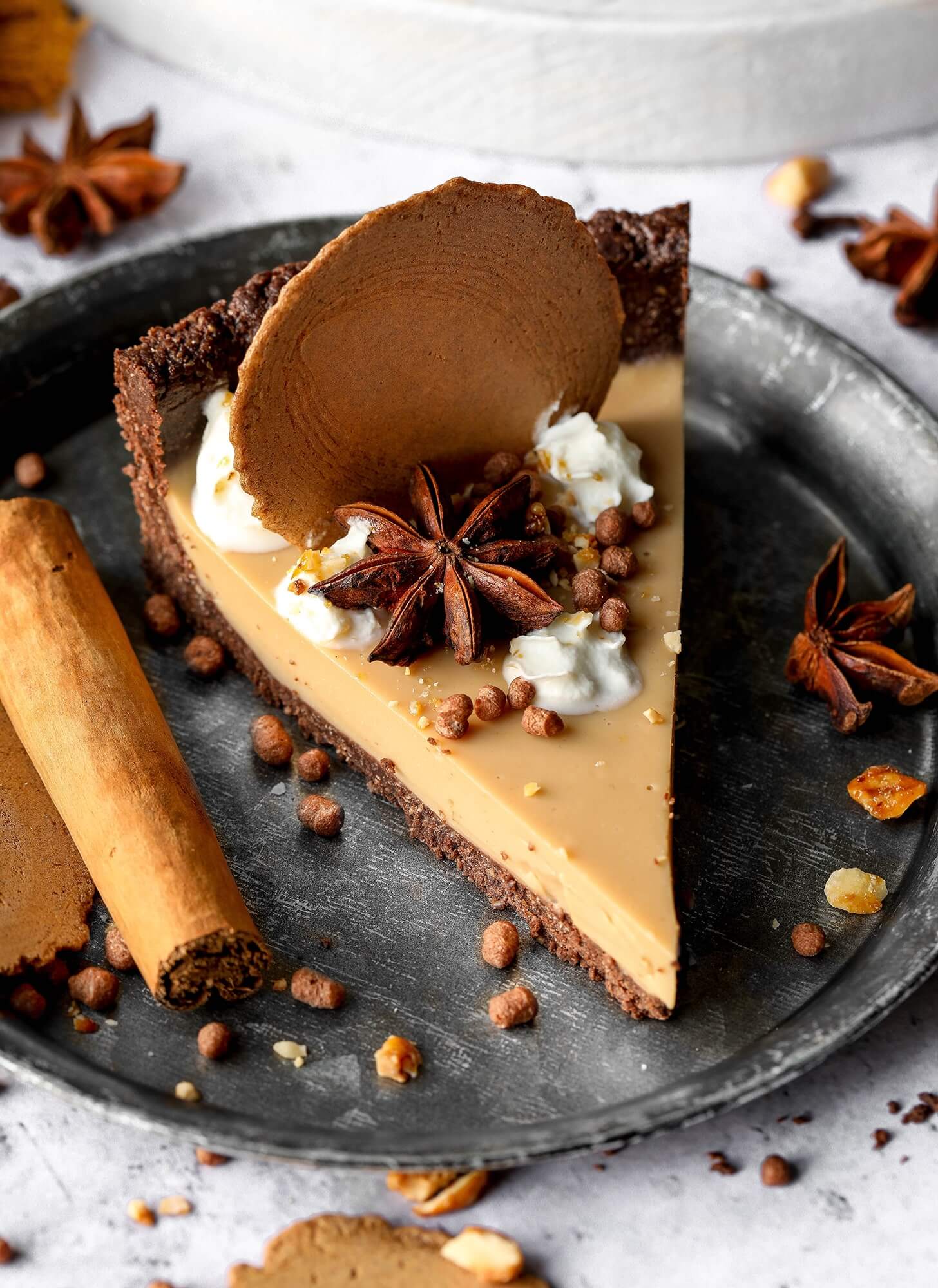 *This post is sponsored by Ahmad Tea*
A creamy, yet light tart packed with warming spices. This easy vegan chai chocolate tart is perfect on a cold day.
This tart is made up of a no-bake chocolate base and a smooth cream filling made up of coconut milk, dairy-free milk and white chocolate.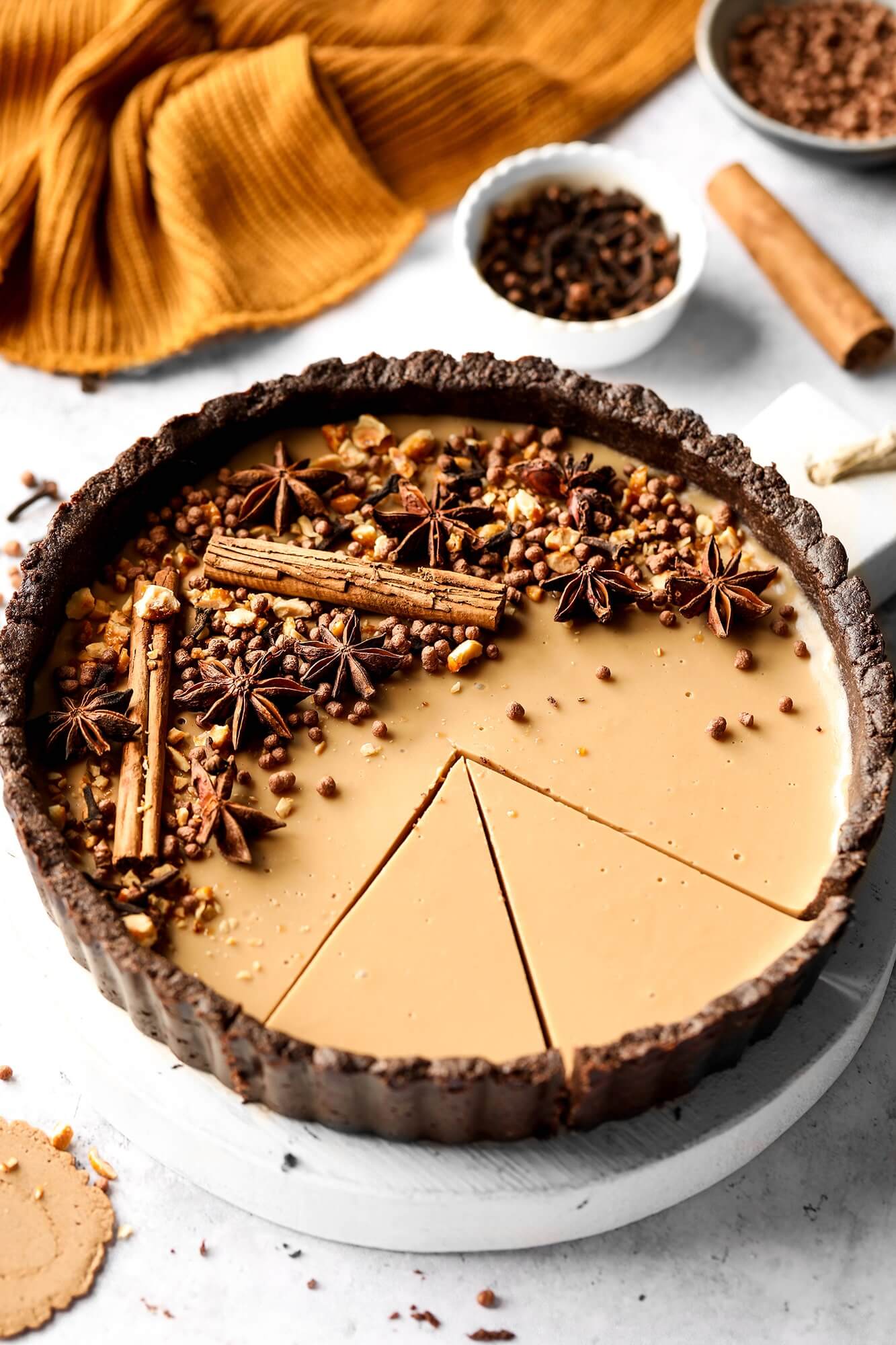 I love using tea and tea bags to flavour desserts. It's such an easy and convenient way to add lots of flavour without using any artificial ingredients.
I'm using Ahmad Tea chai spice tea bag. I've been a huge fan of their teas for years. I first came across them when I was looking for cardamom tea, something that I grew up drinking, but was struggling to find here in the UK. I was so pleased when I finally found some at a local ethnic/Asian shop. It made me feel so nostalgic, as the taste of cardamom usually does.
They have such a massive range of amazing teas. Everything you can think of from flavoured black teas, green, redbush, to fruit and iced teas. So there's something there for everyone. A tea lover's dream!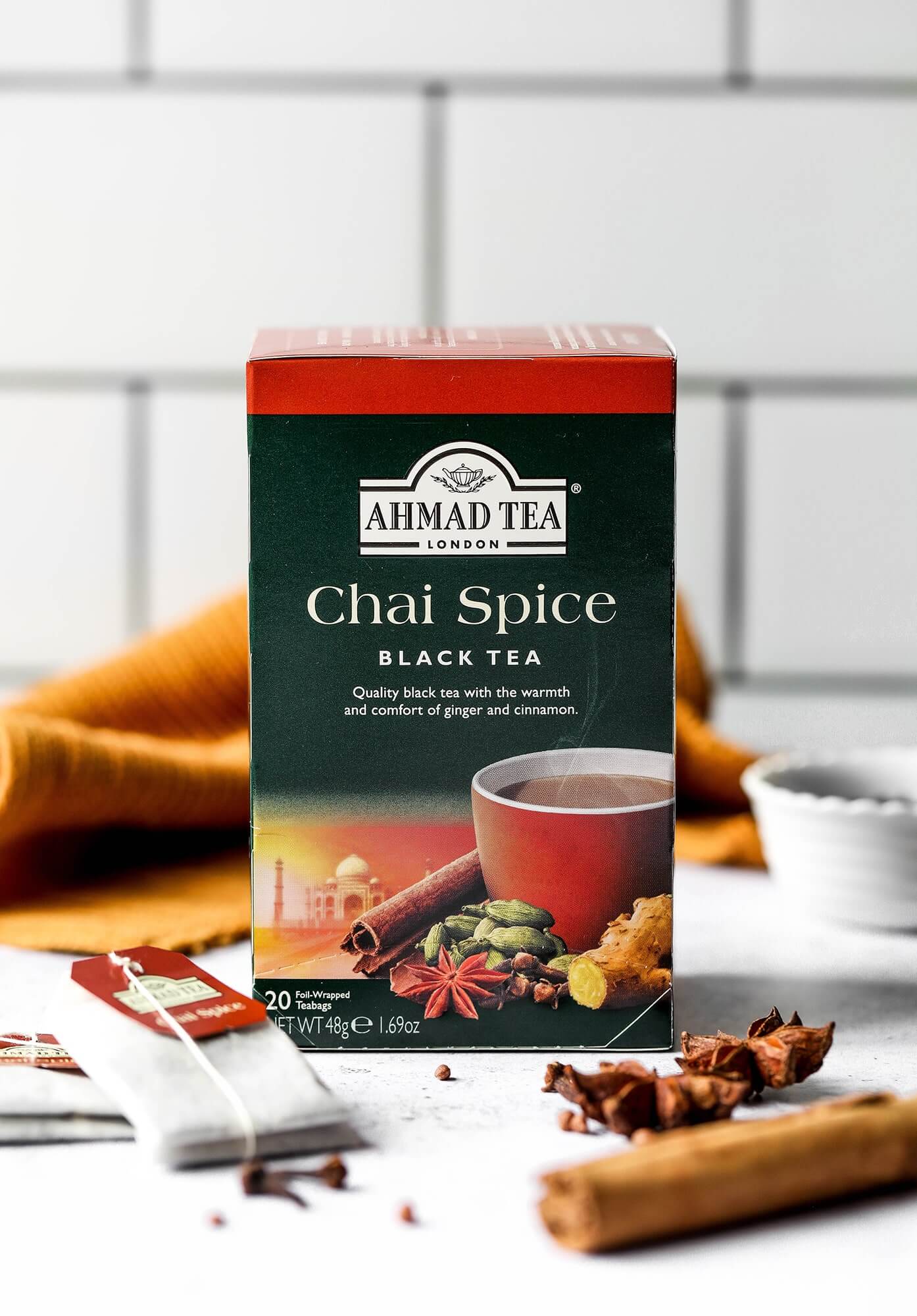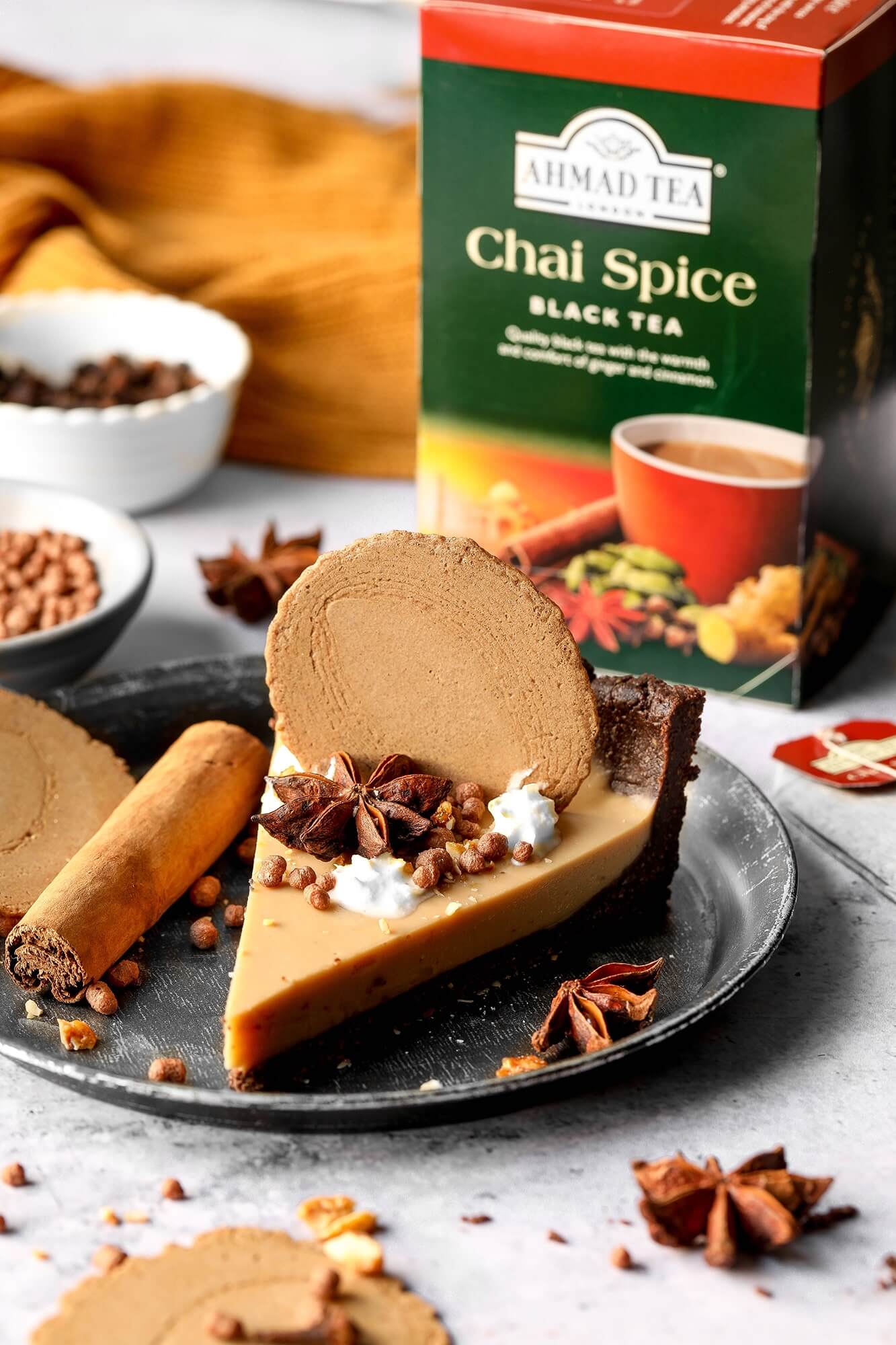 As well as being vegan, this chai chocolate tart is also gluten-free (if you use gluten–free oats), soy-free, egg-free and nut-free. It's also no-bake and super easy to put together.
This tart is
Vegan
Gluten-free
Nut-free
Soy-free
Dairy-free
Egg-free
No-bake
Easy to make
So yummy
Made using healthier ingredients!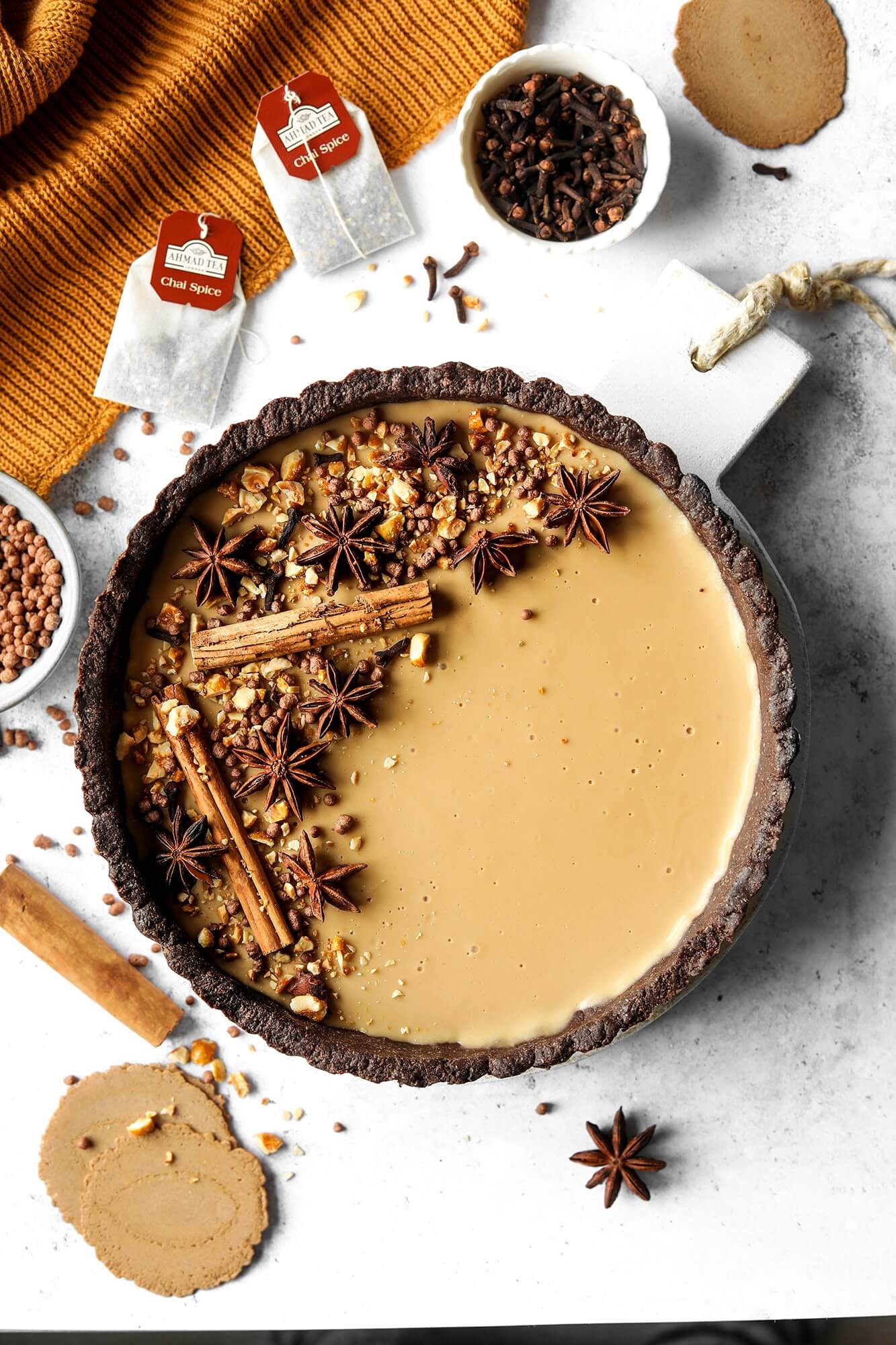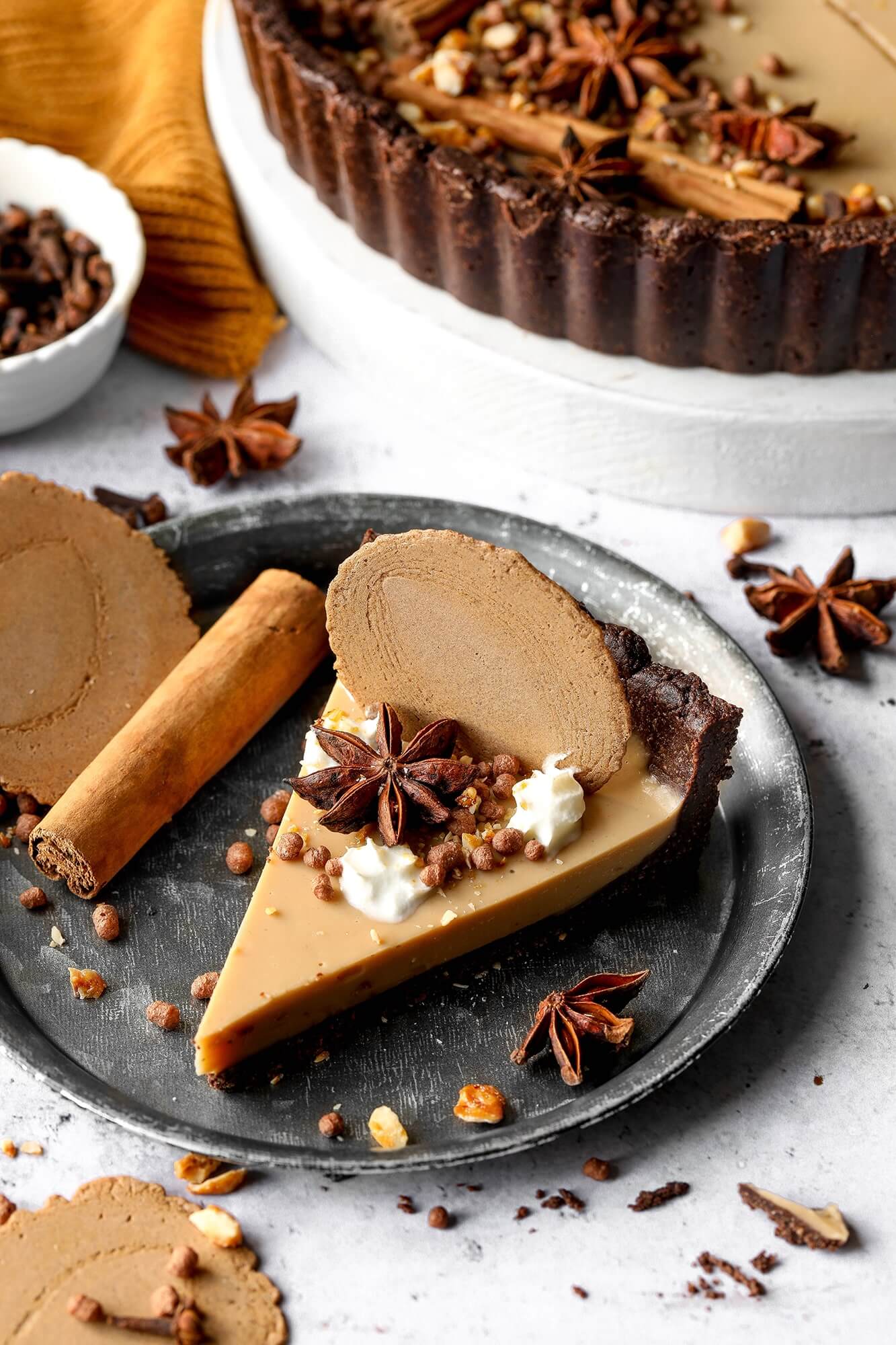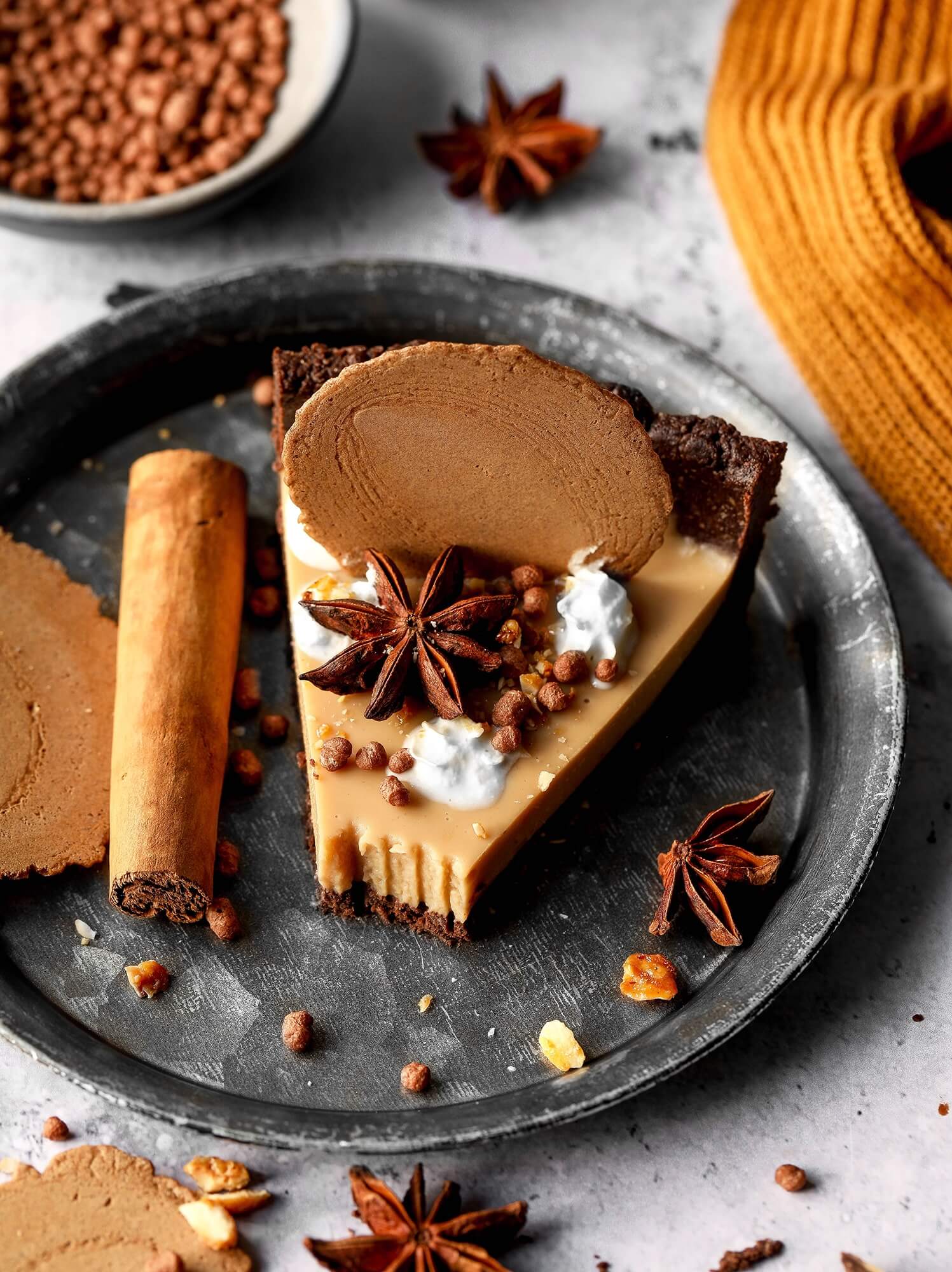 Vegan Chai Chocolate Tart
Serves – 10
Ingredients
For the base
250g (8.8 oz) oat flour
35g (1.2 oz) cocoa
4 tbsp maple syrup
100g (3.5 oz) coconut oil, melted
1/4 tsp salt
For the filling
100g (3.5 oz) white chocolate
235ml (1 cup) coconut milk
235ml (1 cup) dairy-free milk alternative
1 tbsp cornflour
1 tsp agar agar
4 Ahmad Tea chai spice tea bags
Method
Mix the oat flour, cocoa and salt in a large bowl, then pour in the melted coconut oil and maple syrup. Mix to form a dough.
Press down and up the sides of a round 8 inch loose bottom tart tin. Freeze for 30 minutes.
Pour the dairy-free milk into a sauce pan bring to a quick boil, then take off the heat and add the tea bags. Leave to brew for 5 minutes, then remove the bags. Pour into a bowl or large mug and leave to one side.
In the same saucepan, add the coconut milk, cornflour and agar agar. Mix until the cornflour has dissolved completely, then place on the hob and heat over a medium heat. Add the brewed milky tea and white chocolate. Stir until the chocolate has melted and you have a smooth mixture. Allow to cool for 10 minutes, then pour into the base.
Transfer into the fridge once cool enough, then leave to set for 2 hours.
Decorate and enjoy!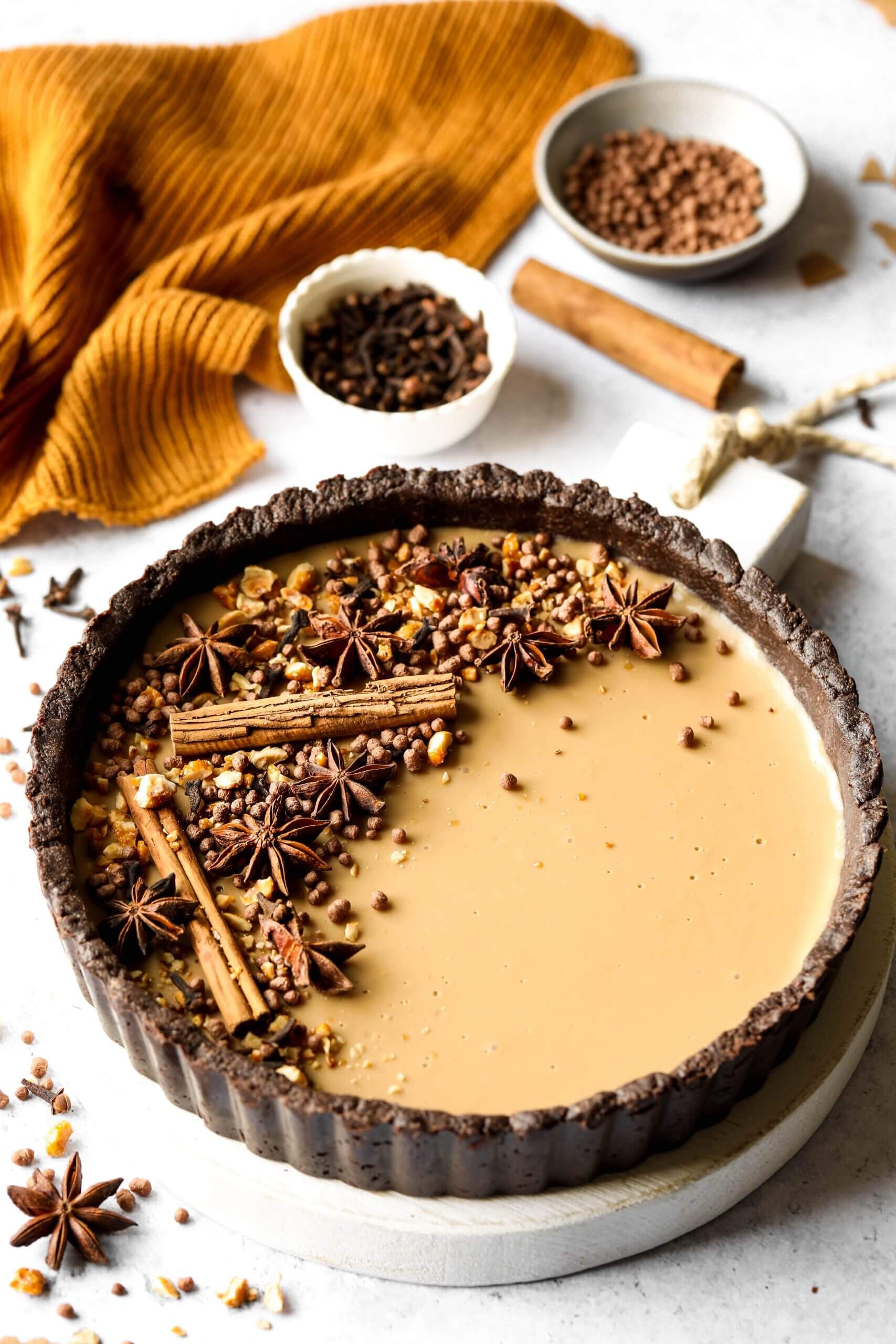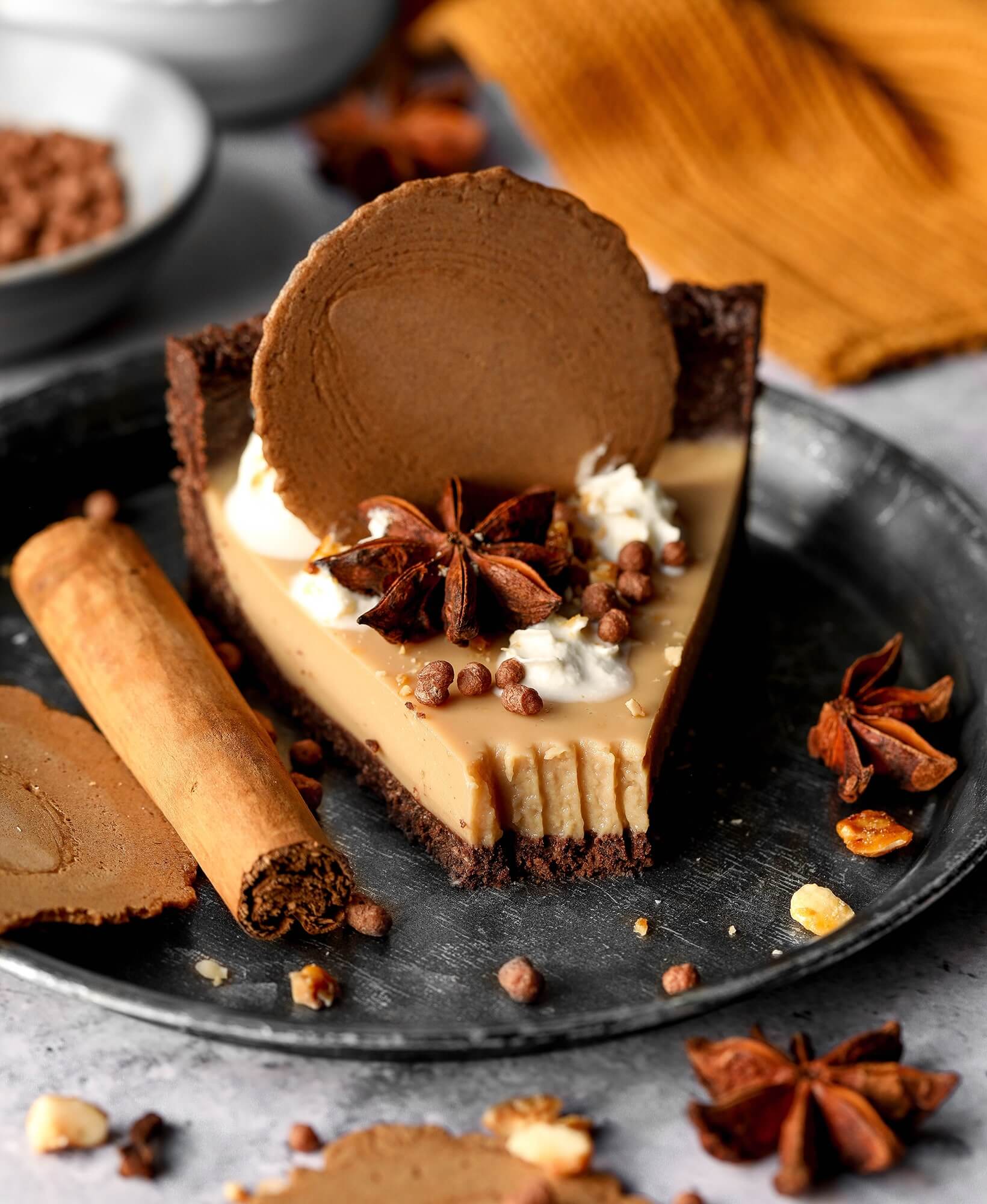 Share This Post