This month we caught up with one of our ambassadors, Vicky Fleetwood. Vicky is a woman of many talents; a personal trainer and a Rugby World Cup winner. She was also part of England's bronze medal winning sevens squad in the 2018 Commonwealth Games.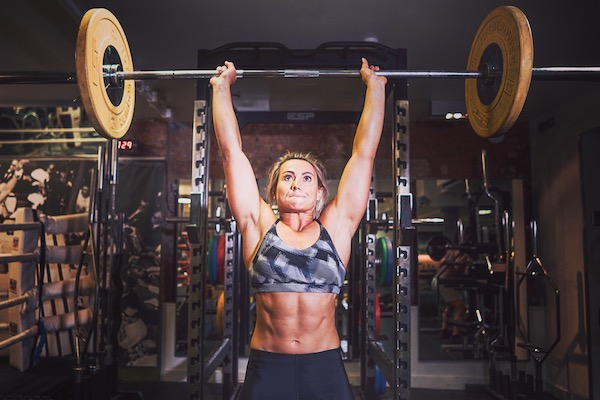 Tell us about your story with rugby. How did you get started? 
I started playing at school when they offered it as an extra curricular club, and then joined my local rugby club Leicester Forest aged 15.
What motivates you? 
I am motivated by always wanting to be better. At anything and everything. If there was something I was bad at when I was younger, I would shy away from it. I'm better at laughing at myself when I'm not very good or get something wrong now that I'm older but always like to work on it and get better and I take great pride in improving something.
What is the hardest part and what is your favorite part about training?
Hardest part is evening training not finishing until 9.30pm- especially in the winter when weather is bad!
My favourite part is being around teammates and working hard for yourself as well as your teammates.
How did you prepare for match day? Any favourite foods or mindful rituals? 
I like to not really think about the game, so anything that will help me switch off. I like to have more carbs the day before, and the morning of so that I feel fuelled.
How does healthy eating help with your lifestyle? As a professional athlete, it's important to fuel yourself in the right way. The mindful chef meals help me to do that and offer variance throughout the week.
What tips do you have for aspiring athletes?  Hard work beats talent when talent doesn't work hard -The harder you work in training, the more fun competition will be. 
What's your favourite Mindful Chef meal? I have so many it's hard to choose! The shawarma pheasant and lentils were incredible though.
Why is being a Mindful Chef ambassador important to you? I love food and enjoy cooking and Mindful Chef always continues to give me new and exciting recipes to try. The fact the food is healthy and fresh really supports my training and lifestyle. The charity links are also such an amazing part of what Mindful Chef does.
Yet to try healthy eating made easy? Get £10 off your first two healthy recipe boxes by entering code BLOG20 at checkout. Mindful Chef healthy recipe boxes provide you with the tools to cook delicious nutritious meals, in under 30 minutes. Each box contains recipe instructions, pre-portioned ingredients and fresh produce sourced from award-winning British farms.